Discussion Starter
•
#1
•
The movement of the air intake and battery is now complete.
It was all fabricated fron 1/8 and 3/16th inch aluminium sheet and some aluminium channel pieces, with a few pieces of trunk weather stripping for seals and trim screws and SS screw to hold it all together.
Here is the covering/baffle over the hole iI cut in the firewall extension under the strut brace, it will stop any debris and watter from getting inside & is polished for appearance: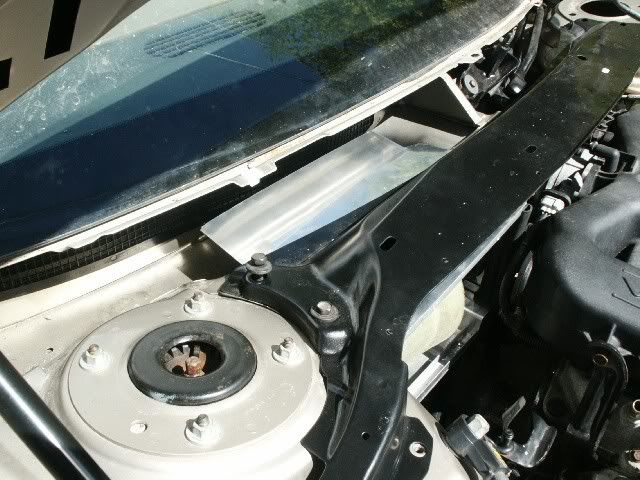 Here is the cut out from "down under, showing the leaf screen, it was cut from one that covers the heater inlet that I pirated at the yard. Plenty of air can get through without restriction: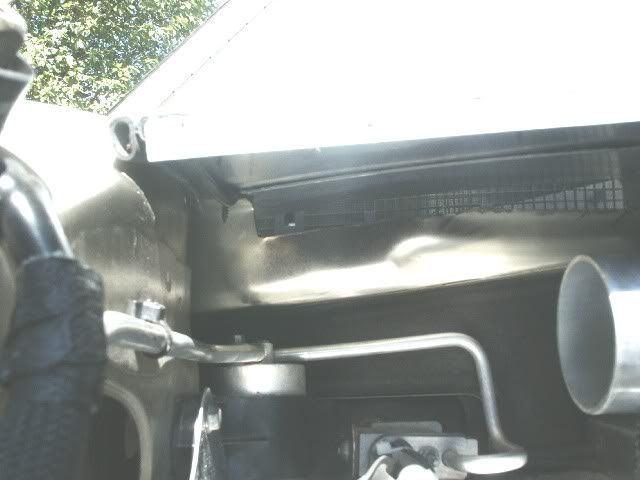 Here is the inlet end of the tubing to the throttle body. It is only 6" long, so will provide very little restriction. It too, is polished, even though it cannot normally be seen. It is sealed through the hole in the side of the box with a piece of the really solf and flexible stripping that goes under the door of the 'Trep - again pirated from the yard.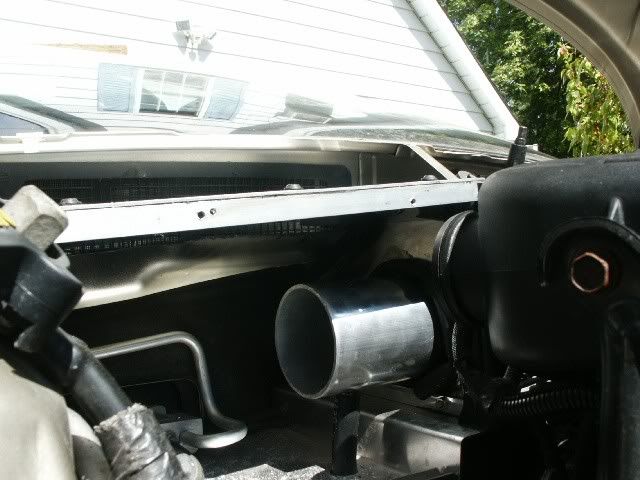 Here is the filter in place. As you can see, there is ample room for removal for maintainance. The covering on it is a shop vac foam filter. It keeps out the larger dust and crap from fouling the filter, doesn't restrict any air flow, and is easy to wash and clean. Makes the K&N virtually maintainance free.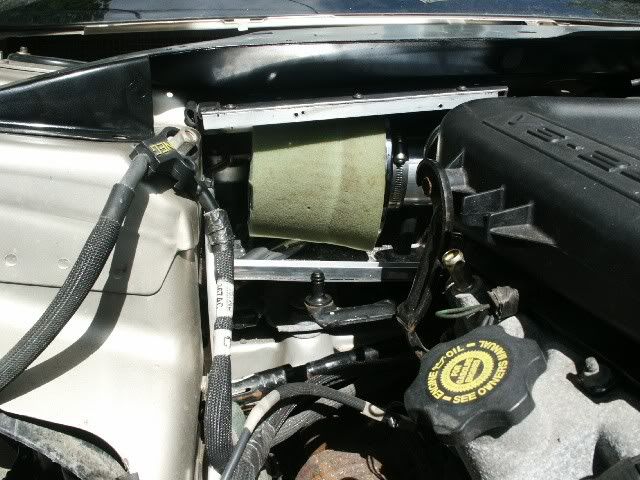 The "door covering the filter is removed by taking out the two trim screw on the front edge then pulling straight up. You can see the trunk weather stripping used as a seal.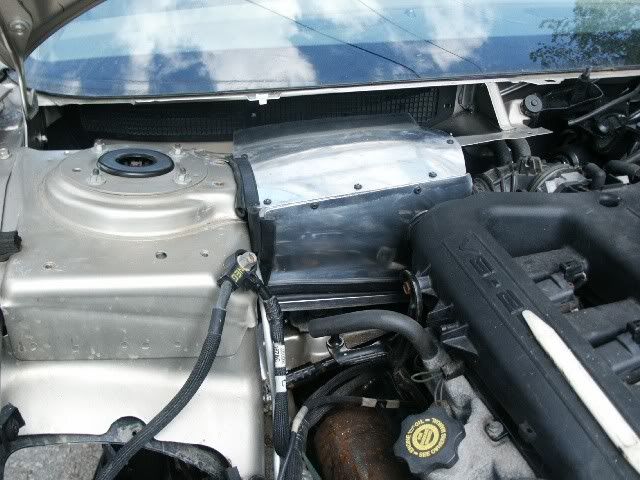 These two show the new battery location. It is now completely accessable, has only a 12" ground cable & positive instead of 24", and a nice polished aluminium heat shield. The battery hold down will go from the front support, beside the hood bumper to the fenderwell.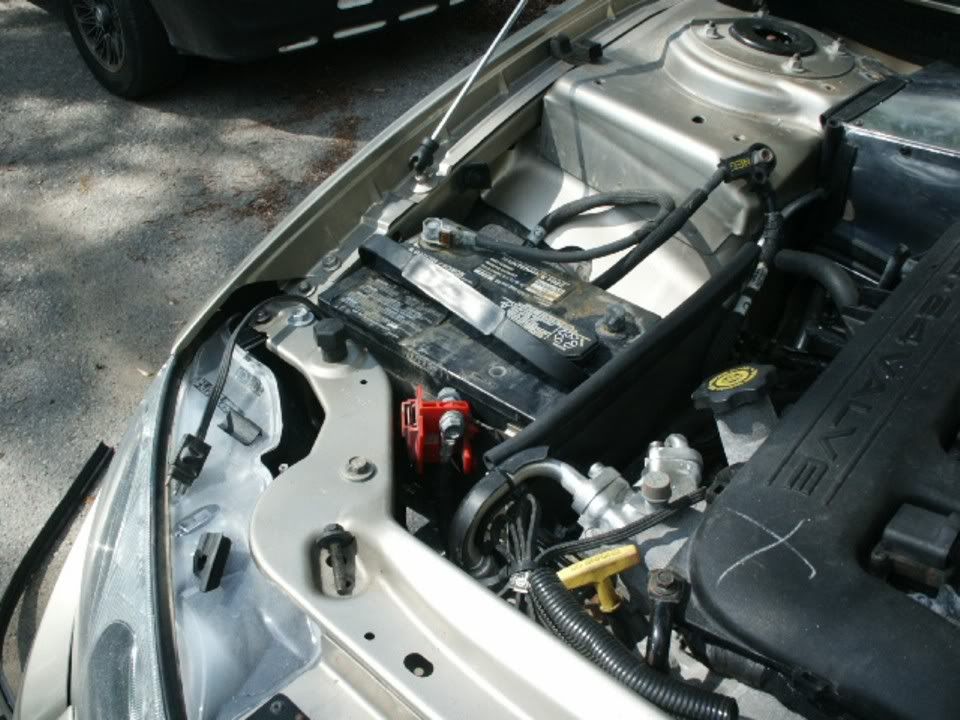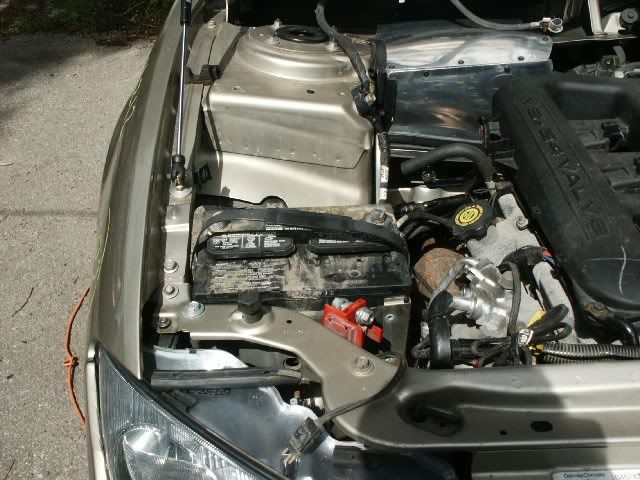 Total cost of the project, not counting the actual K&N filter - $28.00 Cdn dollars, plus a few screws and bolts.