·
Farticcus of Plenticcus
Discussion Starter
·
#1
·
Group,
On my way home from Gallipolis, OH yesterday, I snapped some pics of the temp gauge while driving to prove the effectiveness of having the 160 t-stat installed on the open road.
On Wednesday, I installed a "one hole" 160* t-stat into the M. I previously had a "two hole" 180* installed. With the warm weather, it the car was increasingly runner hotter than I wanted. I have a number of 160's in stock, so I installed one. For coolant, I used a mix of distilled water and Zerex G-05 in approximately a 70/30 ratio.
Here are the results (as can be verified by the odometer readings in chronological order)
First, and foremost, the external ambient temperature:
Car sitting in a BP (while I checked the tire pressures) with fans having just started running:
The next picture was taken 16 seconds later, fans just shut off. Note the drop in the temperature:
This photo was 4 minutes later, and a mile down the highway:
1 minute later:
Another minute later: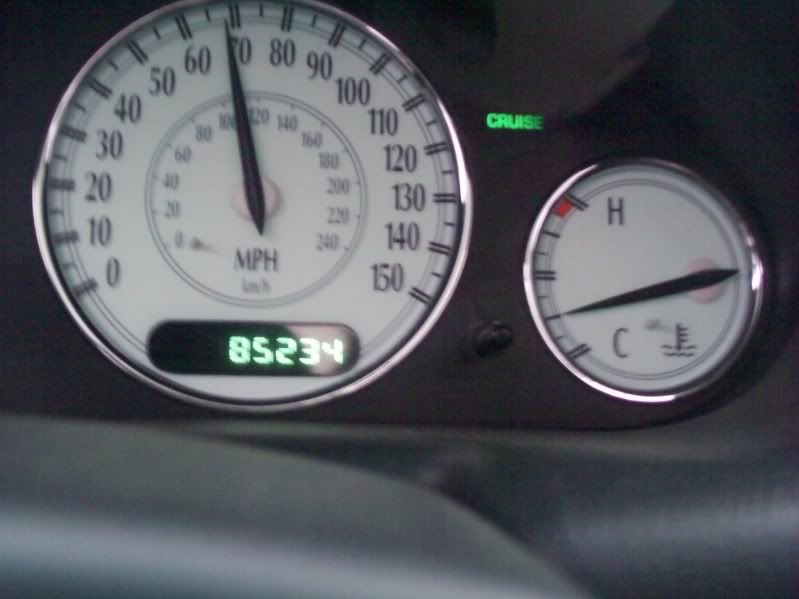 Another minute later:
I put the heat on high, and my fan switch on low for a mile or so to see if I can use some thermal management and lower the temperatures any farther: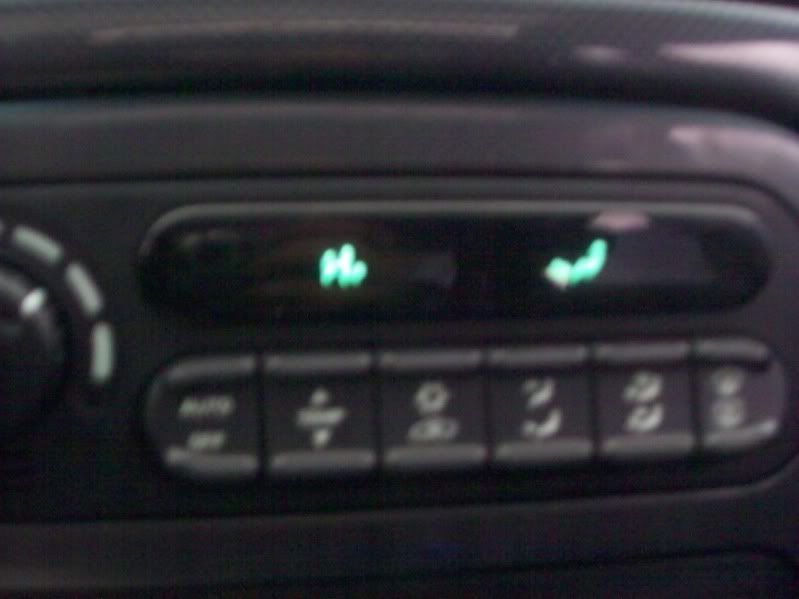 The temperature did drop a little more. At this point it was probably in the 165* - 170* range
IMPG reading at this time
10 seconds after the IMPG reading: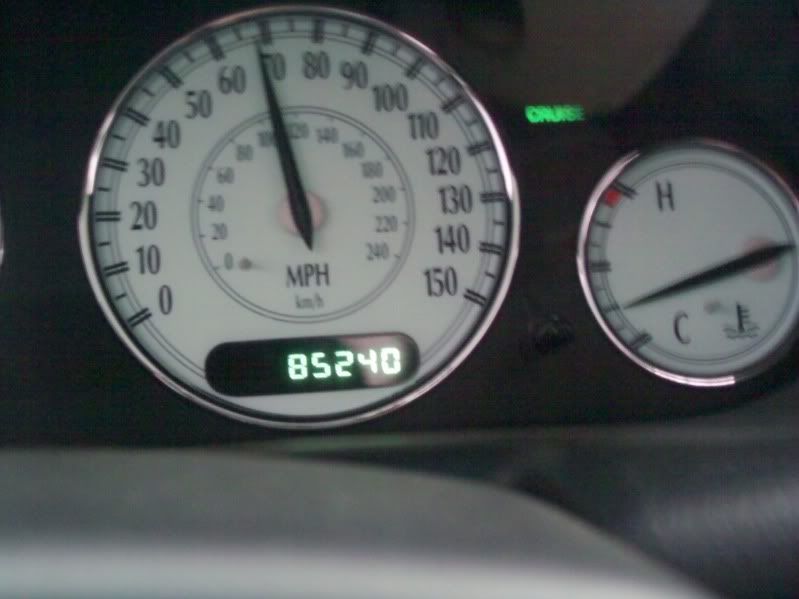 A minute after that: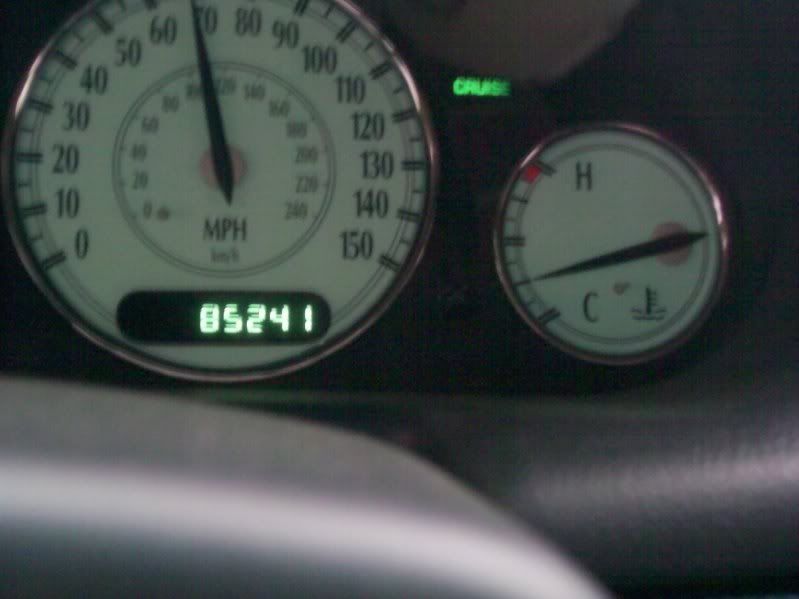 Current readings from the other gauges:
25 seconds after the gauge readings:
2 minutes later: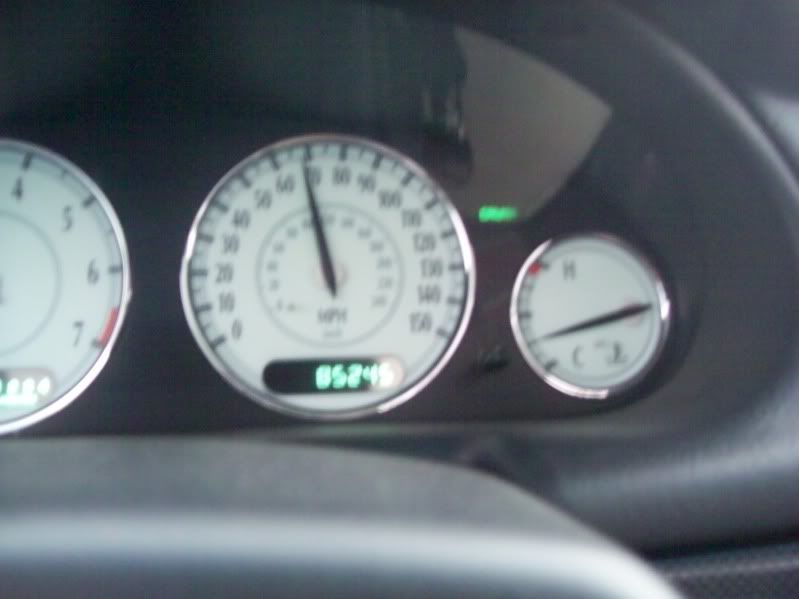 A minute later: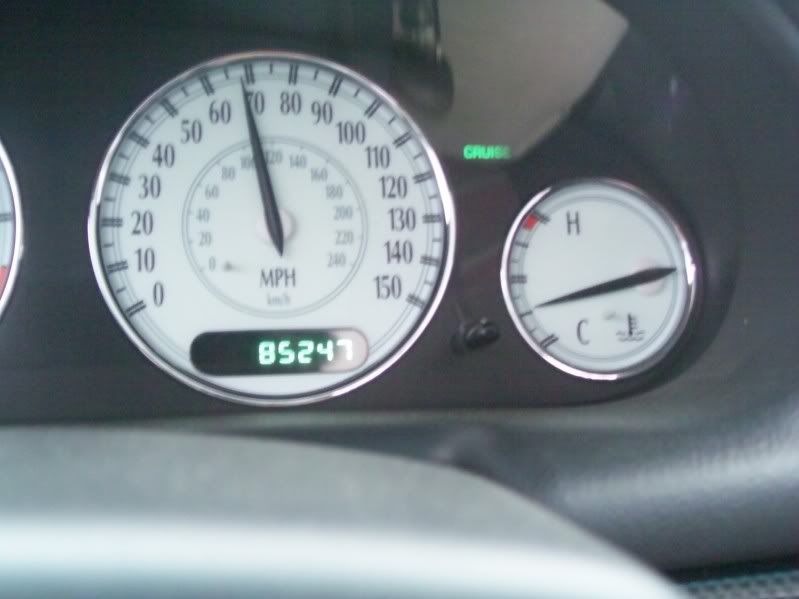 Another minute later: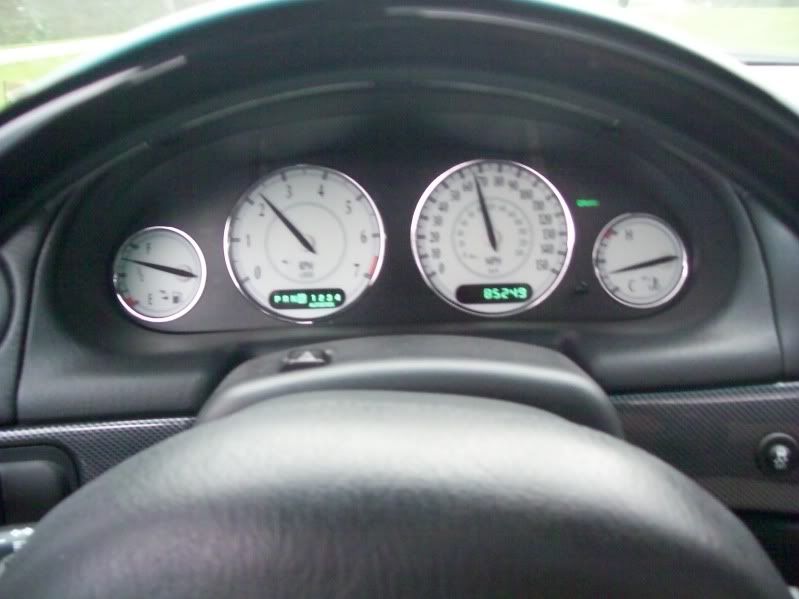 Nearing the end of the trip (within 20 miles of home and 2 hours after the last picture)
The last picture was me sitting in a drive through less than a mile from home.
The car will heat up, but on the open road it will cool down quickly.
A cooler running motor will produce more horsepower, and run more efficiently. Using my scan tool, I have determined that (in my car) when the temp gauge is in that range, it is running between 168* and 175*
Hope this helps.