Finally i got around to making a sig thread with pictures. I'll be adding to this as time goes on.
Specs:
-1995 Dodge Intrepid Base soon to be ES
-3.5L, original tranny
-186,000 miles
-Bench seat, column shift for now
-15" winter wheels , 19" ADRs for the summer
-All Amsoil fluids minus the coolent, and brake fluid.
What i have done to it:
-Foglighted bumper cover
-Routine maintnence
-Autodim rear veiw mirror
-Pioneer deck, Rockford Punch 2" in the dash, kenwoods the rest the way around
-A/C delete (compressor, condensor, lines, etc..)
-Custom K&N intake
How it looked when i got it:
The paint looked much worse in person (not much shine at all). I polished it all at work since then.
How it is now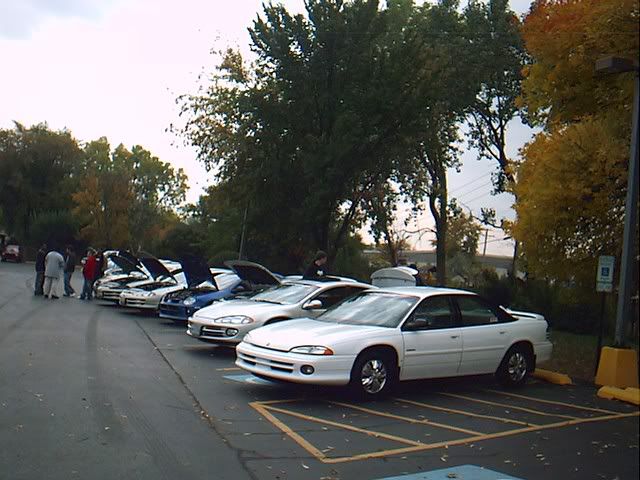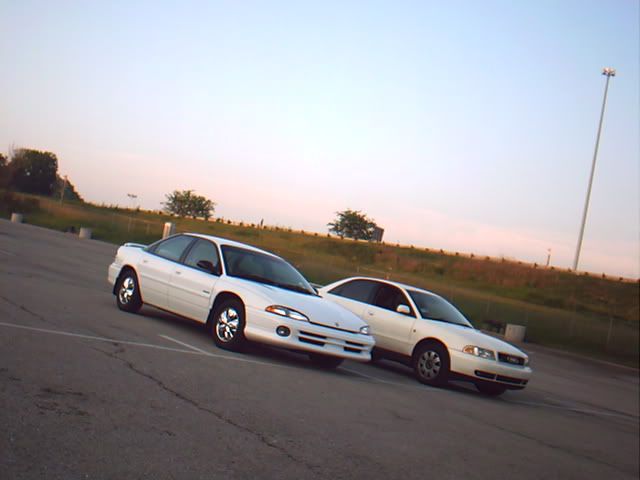 My car with alex's car.
I had more pics somehwere, hell if i know where they went..... oh well, i'll be taking more this week, bunch of mods in the work, car is all apart