Discussion Starter
•
#1
•
Well, I have been having issues with a misfire in cylinder #1 (P0301) and loosing coolant. I met Tom (DrDodge) two weeks ago and we have been talking this over since then. I rented a coolant pressure tester and bought a compression gauge.
My car is a 2000 ES 3.2L with 120,800 miles.
My coolant pressure test did not hold pressure. I did a compression test, see below (PSI):
1) 120
2) 150
3) 145
4) 140
5) 160
6) 152
Re-did #1 several more times, look below:
1b) 120
1c) 160
1d) 120
1e) 160
1f) 155
Here's what the plugs looked like.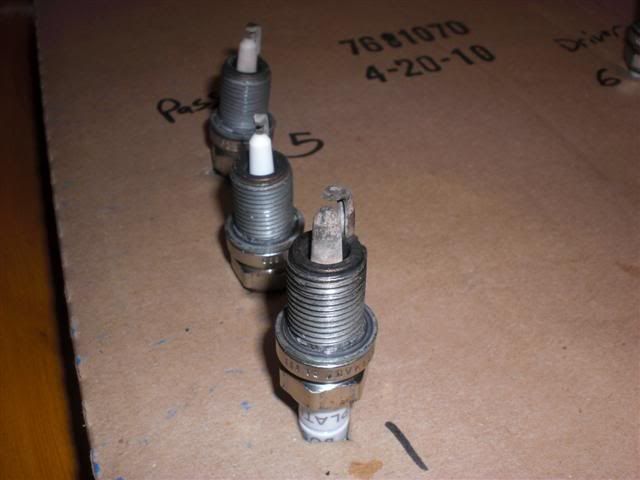 I left the plugs out over night and Saturday morning I looked down the plug tube with a flash light, I saw fluid in #1 & #5 and the rest were dry.. I got a coat hanger and taped a piece of paper towel to the end of it. I stuck this down into the cylinder #1 & #5 and got oil out of both.
Number 1 Wetness Test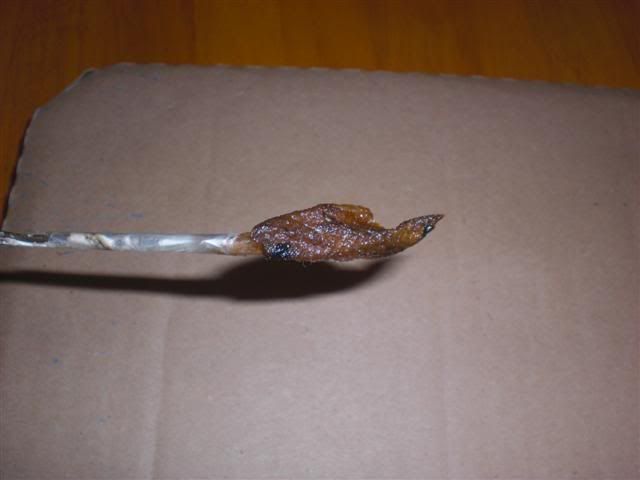 Number 5 Wetness Test
I refilled the coolant system and blew white smoke off and on at times.
Tonight I'm leaving work early to get a CO2 test or block test to confirm the out come. I'll probably re-hook up the coolant pressure test and keep pressure on for 20+ minutes to see where the coolant is going (I'll remove the plugs again).
The car idles rough for a short period of time and then smoothes out, after tonight's outcome, I'll park the car and get the supplies needed.