Discussion Starter
•
#1
•
Well, decided that since it was time to swap back to the "winter" front, I should also service the battery. Geeze, what a mess. The tray was full of crap from the construction at my place for the past 5 months - mud dirt & debris.
Thought I might as well move it up to the same place as the 300 while I was at it.
Also decided that since I still can't get the darn ABS/Traction control to work I'd swap the engine bay-to-interior harness, since the ABS computer is plugged into it, and I had originally spliced wiring to my "stock" harness, and the manual states that you should't do any splicing to the ABS circuits. So, I picked up one from a Special I had stripped and decided to instal it too:
First is to pull off the hood and fender...........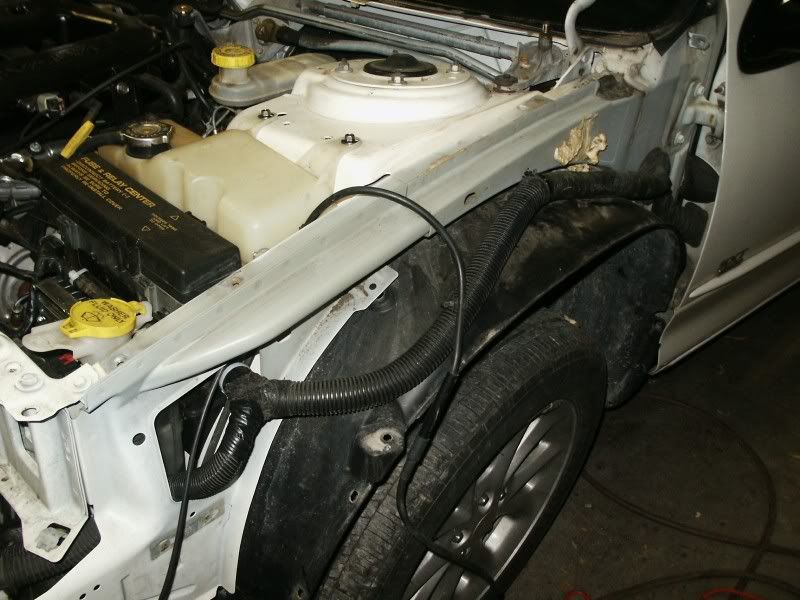 You can see here where the wiring goes under the fender and why when asked "how easy is it to......." well, you can see here.
Here is the harness ready to take out of the interior: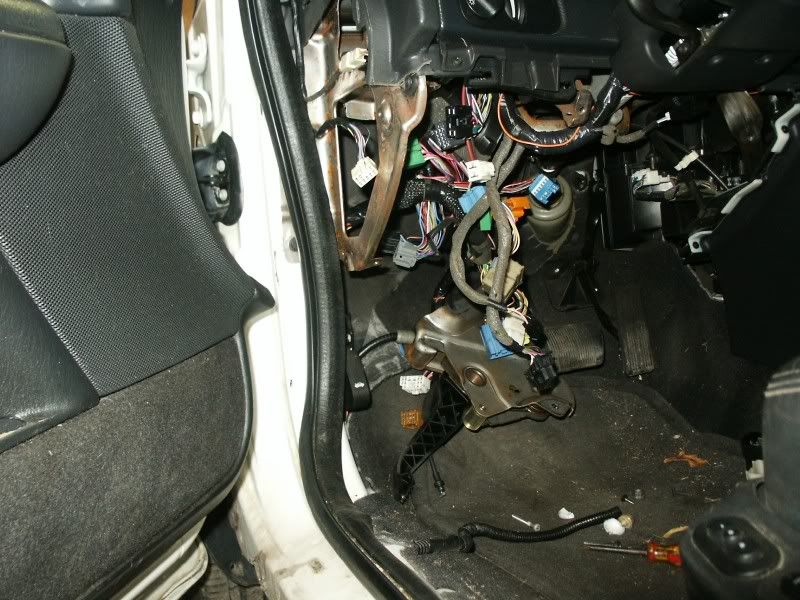 Here it is out of the car: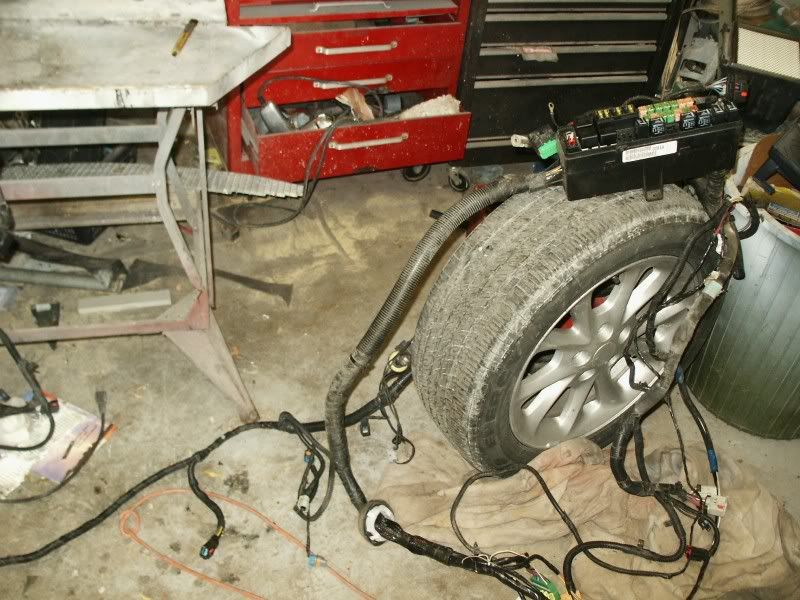 Don't you just love the yard guys that only have hammers and side cutters: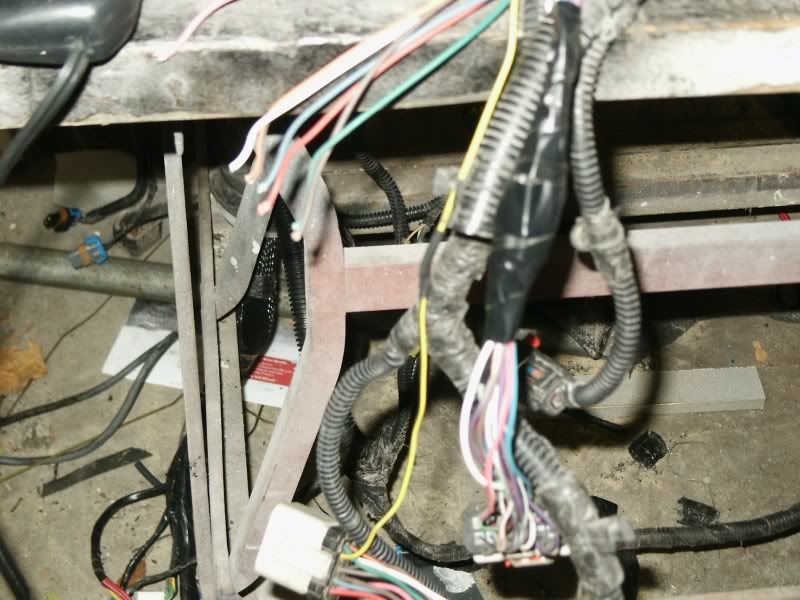 Jerks cut the wires just at the plugs to the engine harness. Luckily, there were only 37 wires to splice, none that will cause any trouble.
This harness, BTW, is what sends all of the messaging to the BCM and the car interior. It also has the circuits for the headlights, fog lights, horns, rad temp & fan sensors, the front crash sensor, the ABS computer, the washers, the wipers, master cylinder, purge valve and both front wheel sensors.
Here is the "new" one ready to go in: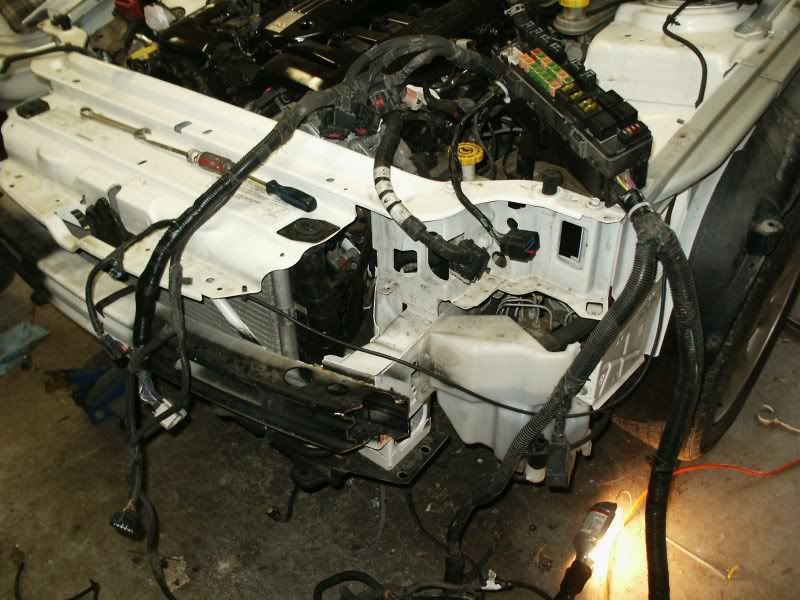 While I was at it, decided to clean the PCM before putting it back: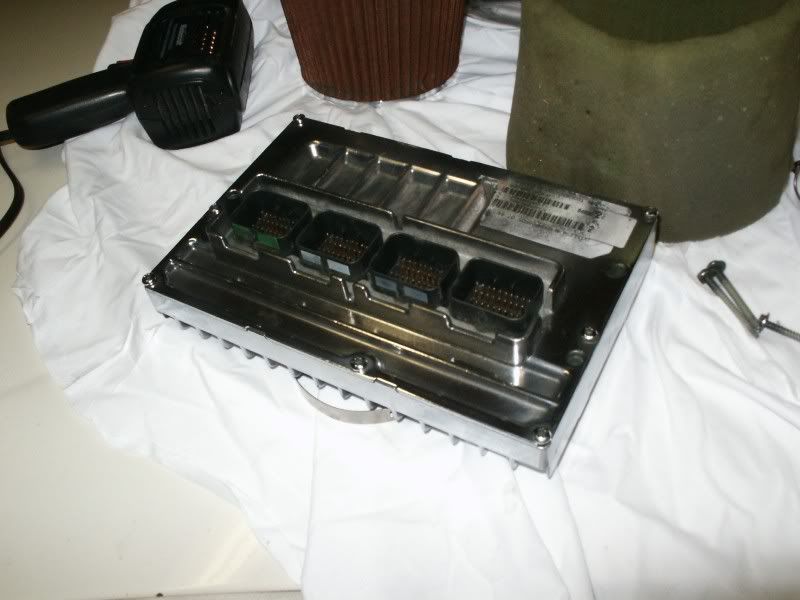 All clean and back in:
Here is the battery in it's new location: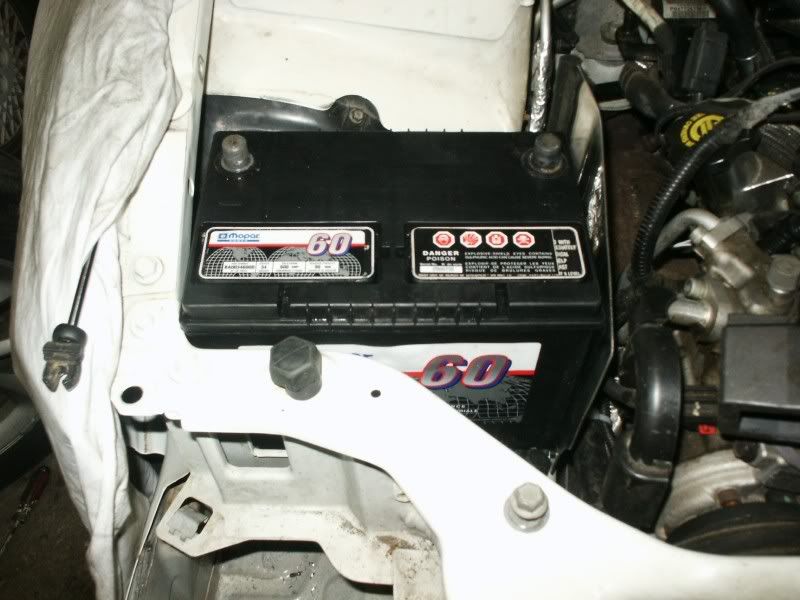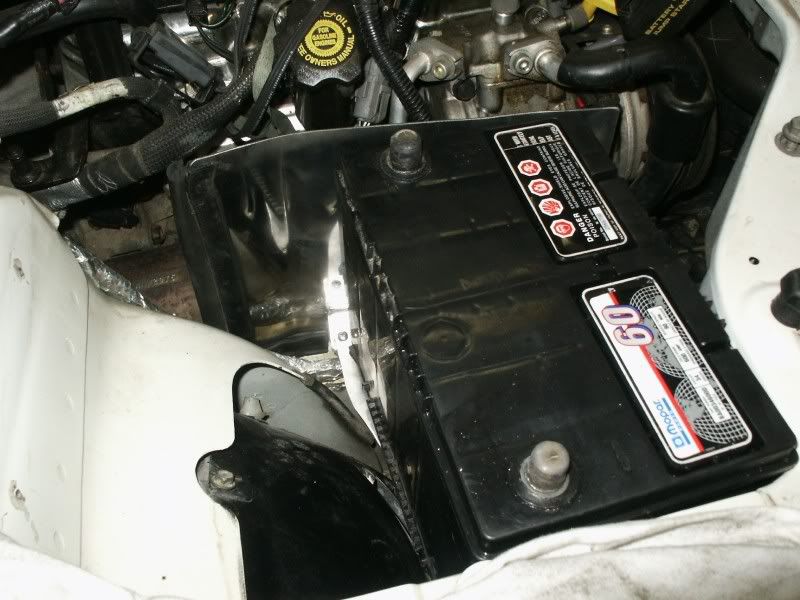 Oh yeah, polished the new tray and heat shield too- hell, they are stainless, so might as well: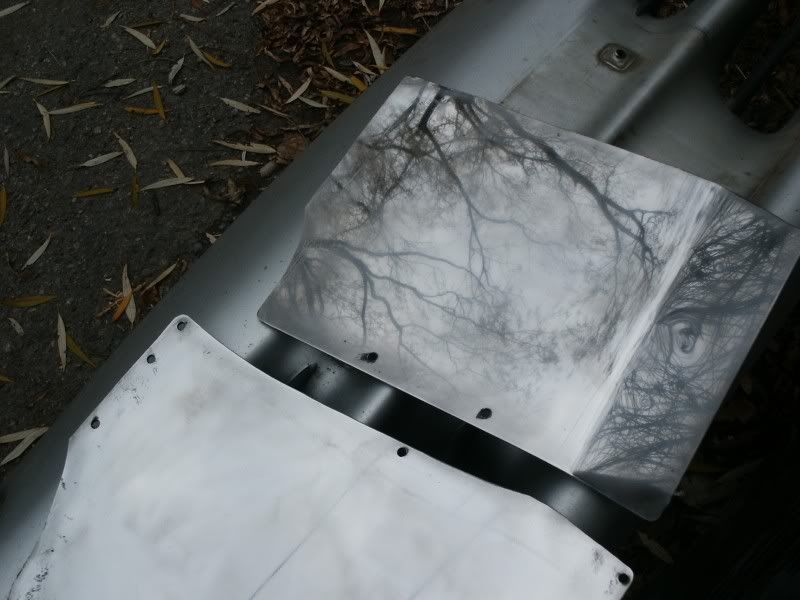 Anyway, will have a full HOW-TO once I get the new filter housing built and installed, as you cannot really move the battery unless you find a place for the air filter.
And no, I haven't started it up yet to see if the dreaded ABS lights are out.
Couple of other things in the works too.