Well after mulling around what to work on I decided its time to start on the puttstick. Tonight I didn't touch the car but I spent time doing the prep work for it.
Here is all my crap on the table I'm setting up shop on. The boxes get unpacked a bit and moved to the ground to clear space to work, but I use my lap a lot too.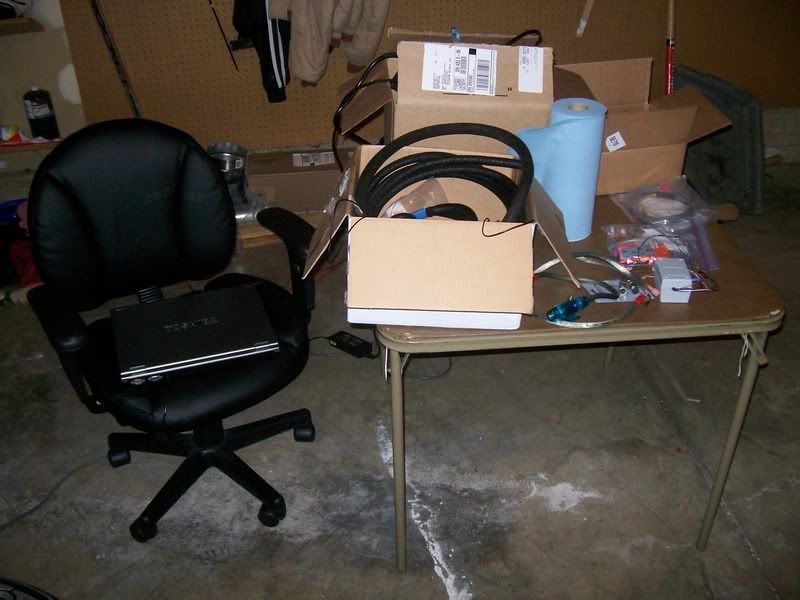 A self portrait of me in my full installer mode. I ended up taking off the respirator and goggles though after I decided I wouldn't be doing the soldering part at all tonight.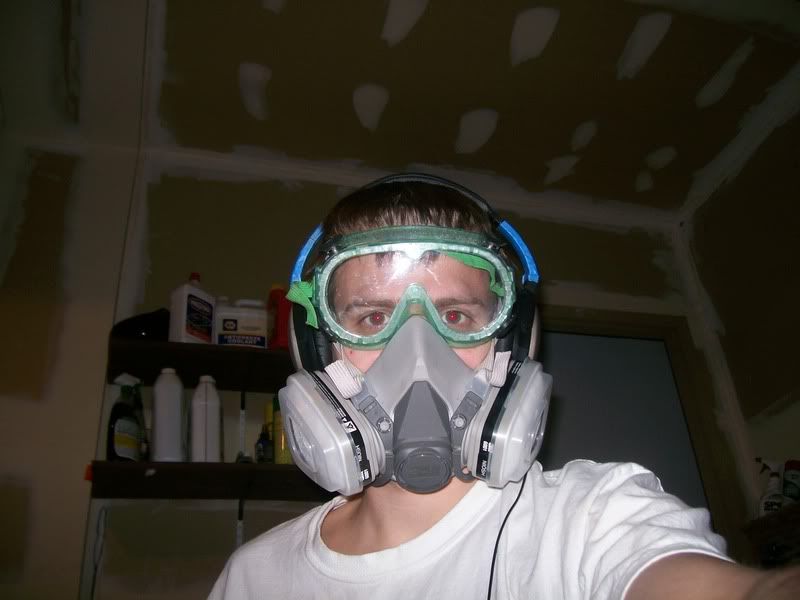 Here is my nice brand new long conical soldering tip for my iron.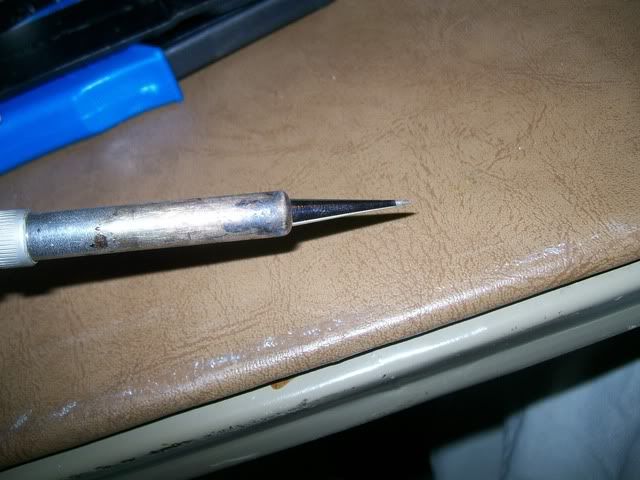 Here is my ratcheting crimper that I'm using on everything.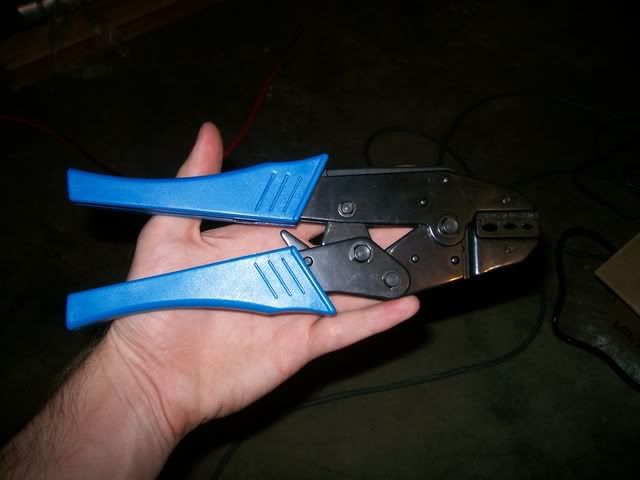 A quick comparison shot of a pair of Bill's puttstick wires that come with to the ones I'm making up. I'll explain this more in a little bit.
Here is the whole shibang with all the prep work finished. Now all the install entails is soldering all my little connect wires into the car's harnesses, plugging everything in, and mounting it. There is actually a tiny bit more to it than that for a Puttstick install (need a multimeter and to adjust one thing inside the puttstick itself) but that is basically it. I was going to pull the dash and just do my soldering out of the car, but I think I'm just going to cramp up under the dash for the 5 wires I need to do in there. I've done it before.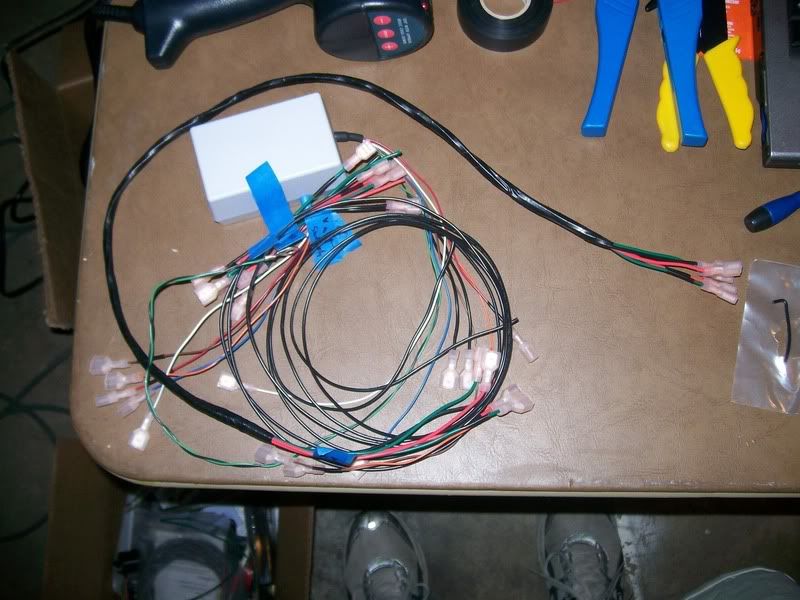 I do need to go pick up a switch to use for my valet feature (disables any form of AS in the car) but that can just be left disconnected and it'll all work normally until I get around to that.
As far as why I'm redoing a lot of Bill's work, it has nothing to do with what he did being poor quality. I have slightly better tools for the job than he did (we have identical soldering equipment but I've got the ratcheting crimper) but that is a minor factor. Really it has to do with Bill designed the install to be simple enough for any car enthusiast to manage. Wiring is my profession, so I wanted to do things to a slightly higher standard. No T taps going anywhere in this install, its all soldered wires into the factory harnesses and then well crimped insulated terminals. I had to cut off all of Bill's terminals that he used because all the insulated ones I bought to try were slightly different shape, just enough they wouldn't attach to each other. I ordered 100 of each male and female for just a few bucks so that really wasn't a big deal. Now it all fits together perfectly and is ready to go. I also doubled the length for the valet switch wires, so I chopped off those connectors as well.
I also used 18 gauge hook up wire for all my stuff (the Puttstick wires are 22). 22 is adequate for all the wiring needed, but I went on the top end of what the insulated terminals of that size would hold and also wanted a little stronger wiring for durabilities sake, especially because my puttstick requires wiring into the engine bay where the others didn't. The stuff I have is rated to 176 degrees and in the engine bay its wrapped in electrical tape and will be in the same wire loom (smaller size) that I used for my power wiring project.
I'll get more pictures as I go, and I'll take a video of my custom built Puttstick in use. This is truly a one of a kind modification as I had Bill build it exactly to my specifications and nobody else was willing to spend the money to have it this way. The cost was way more than is really practical, but as an engineering challenge and the satisfaction of designing a system to perfectly satisfy my desires I took the plunge.