Discussion Starter
·
#1
·
My wife was nice enough to take some pics for this sort of how to.
This is the centerbar for Cokey and currently, a Work In Progress.
A good wet sanding with 400 to remove the raised letters in the plastic is first and foremost. I folloed that with 800 to ensure no major scratches.
Cokey and I talked at Carlisle and he wants the centerbar painted and we agreed a Chrysler wing logo would look hot where the stop light is.
So I placed blue painters tape over where the stop light is and drew a graphic. I do not go for perfect, or want it to be exact replica. It needs to have a free feel to it, (IMHO) so I sort of wing it. (let the artist side of me out for a bit)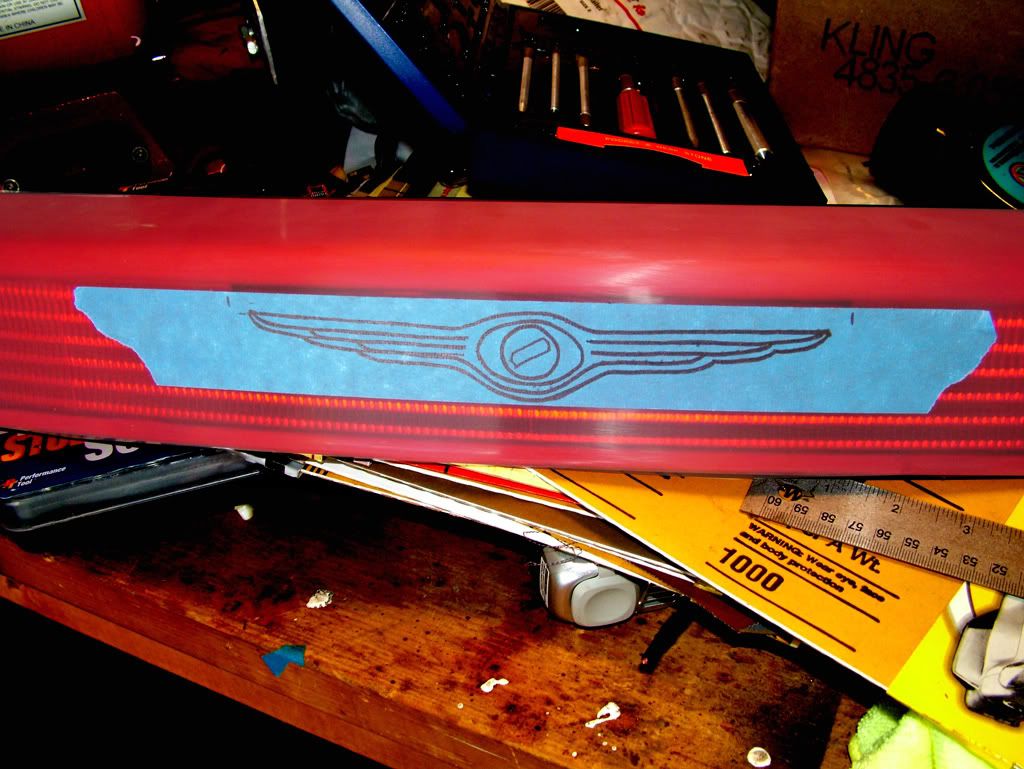 Using an exacto knife I gut away anything I want painted.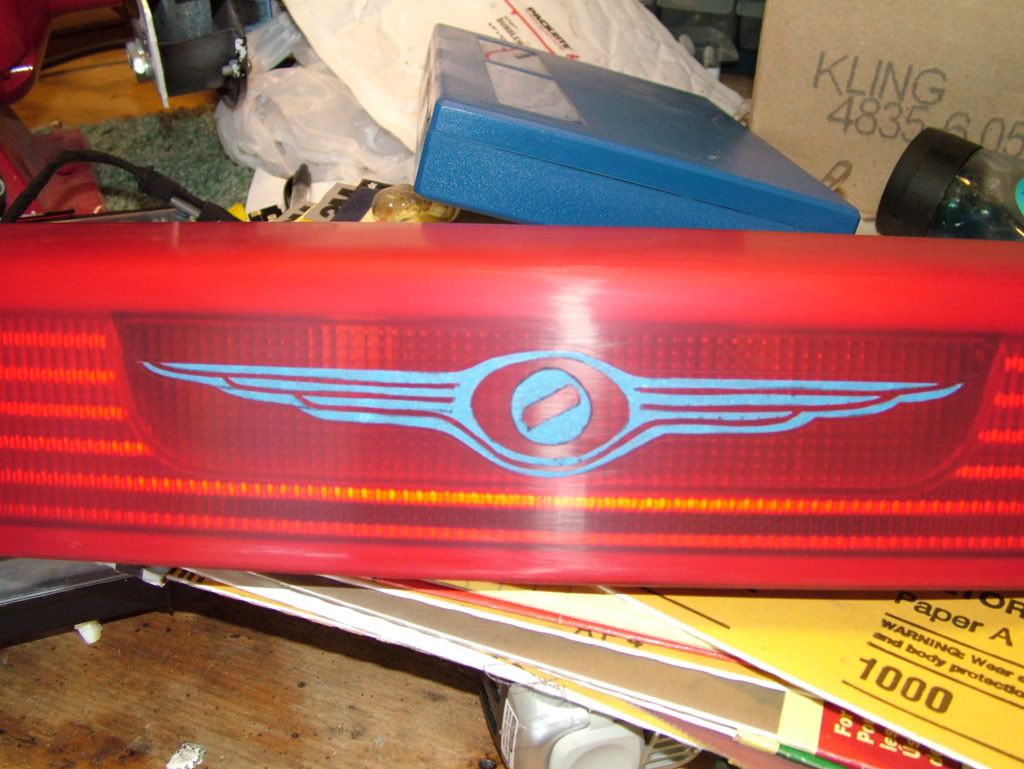 After a good cleaning to remove contaminants using Total Prep and 3M cleaner I applied the base coat in 3 layers. Using Mopar dealer paint for the first time. It went on pretty tough but I like the results. Seems to be a nice even look. I normally use Dupli-Color.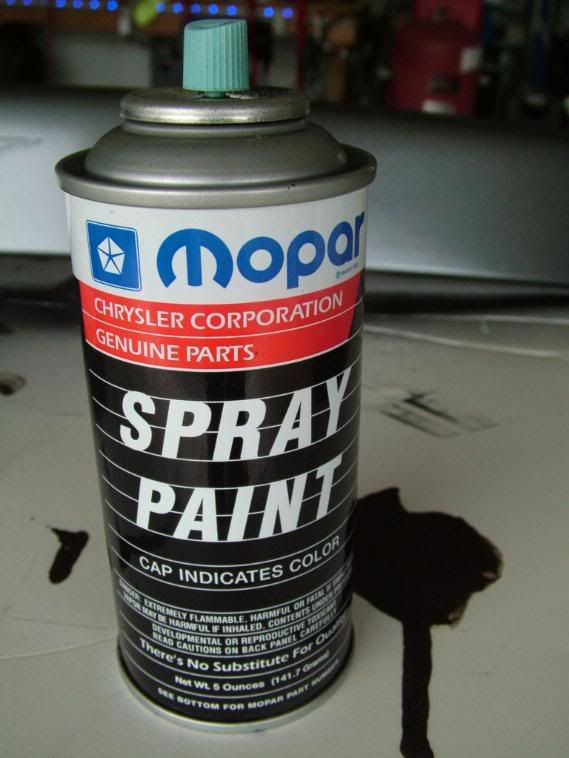 Not to thick!!! The mask has to be removed before the paint gets to dried for it to come off cleanly.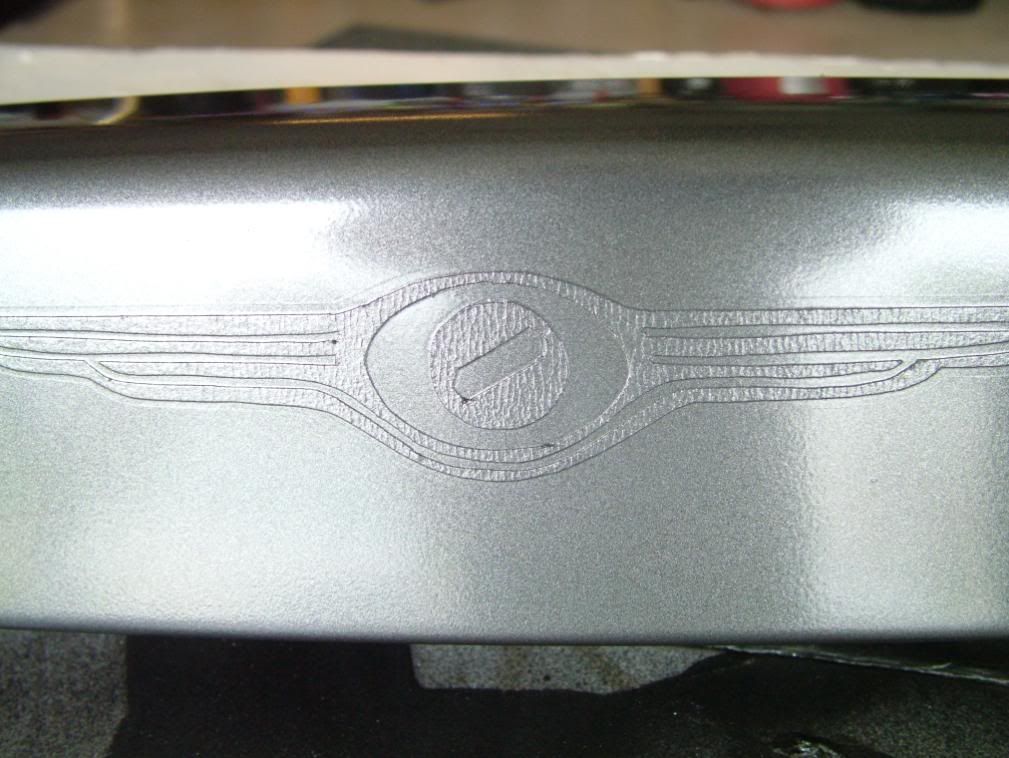 When it is safe to handle but not to dry, remove the mask carefully!!!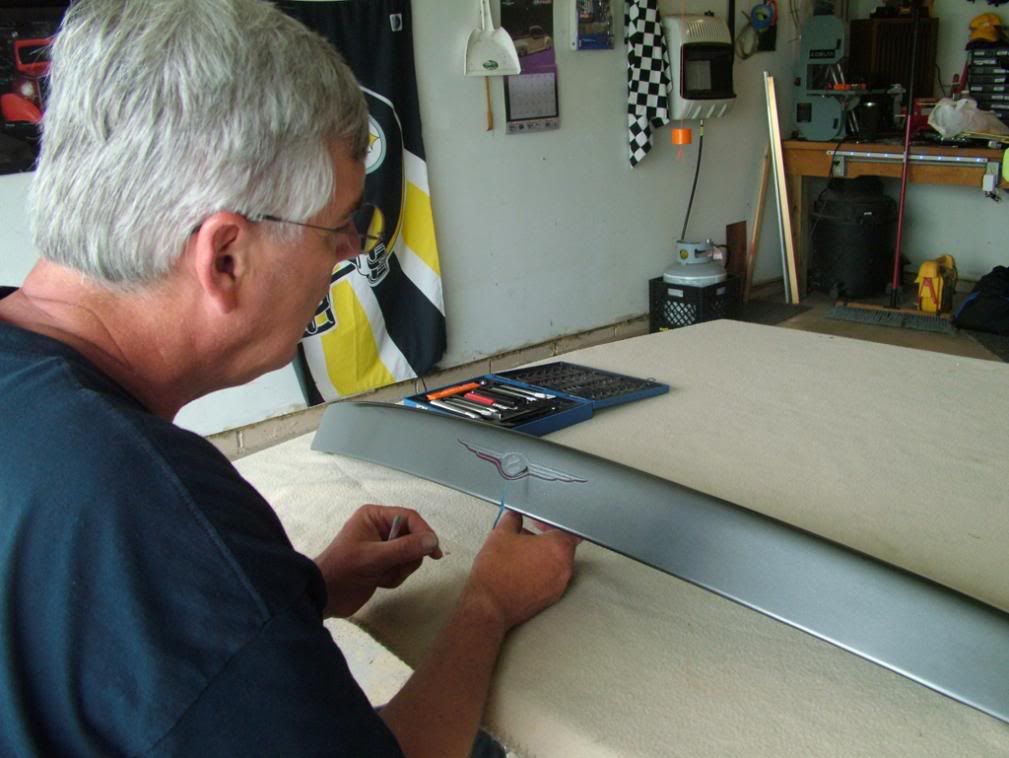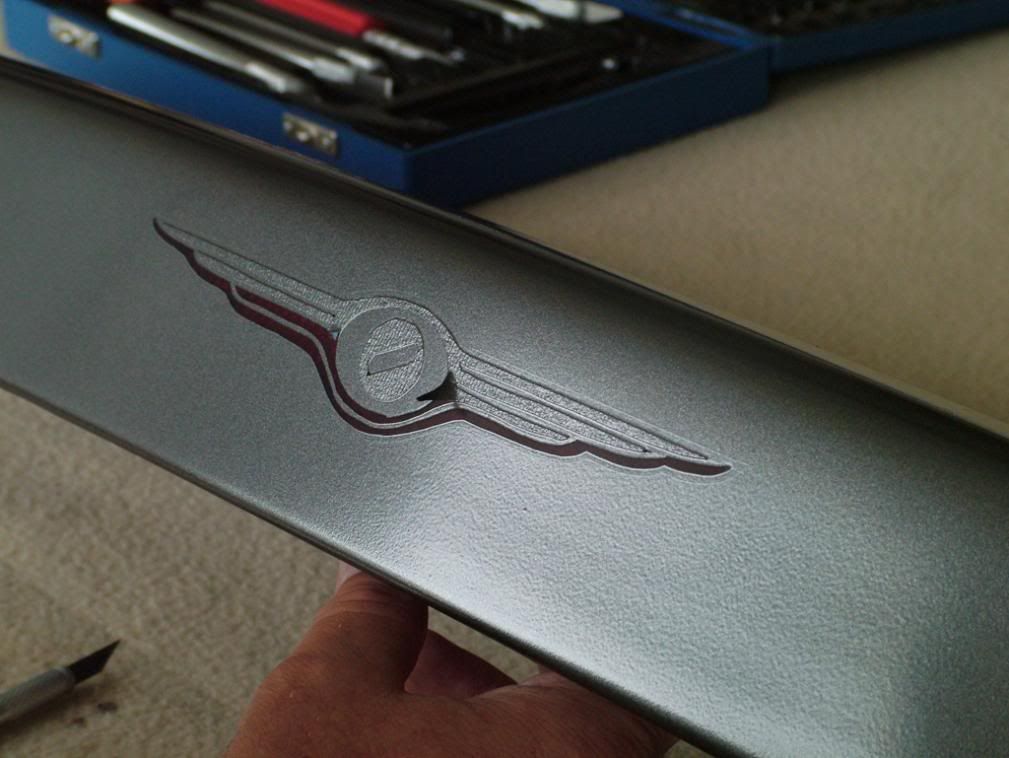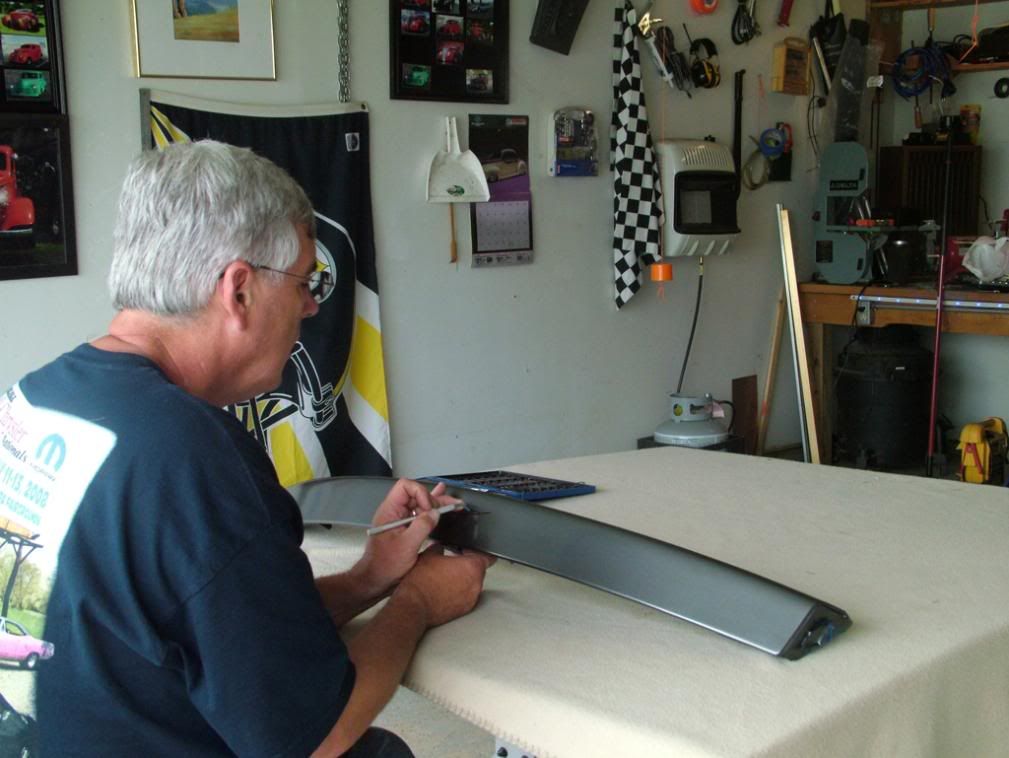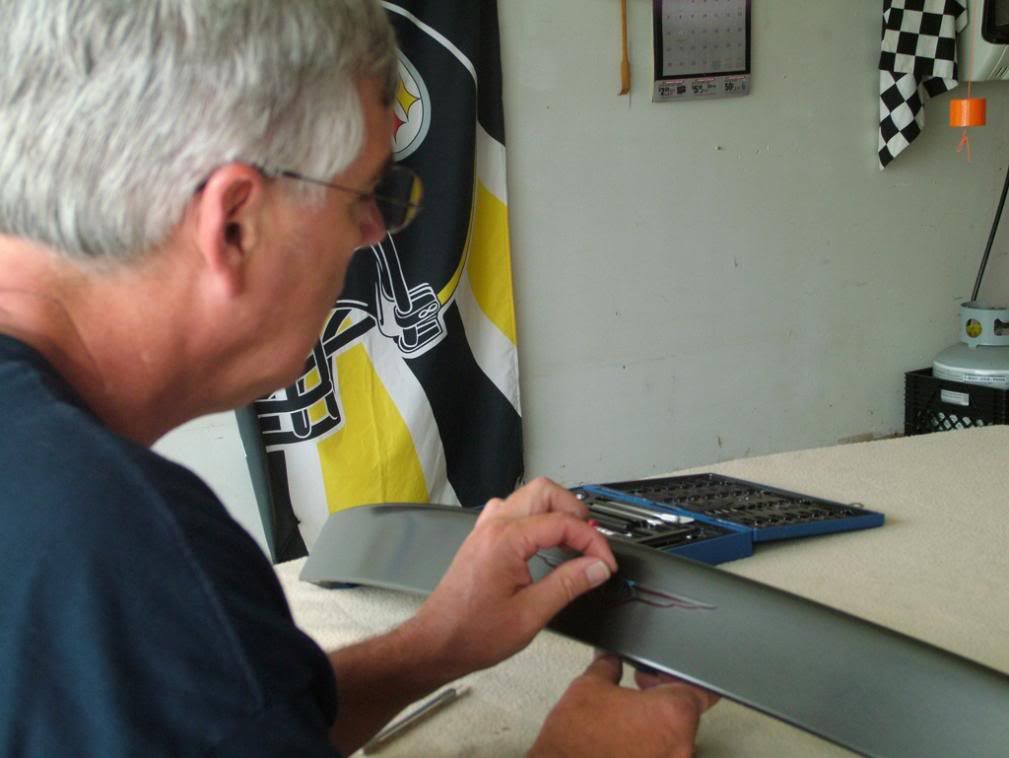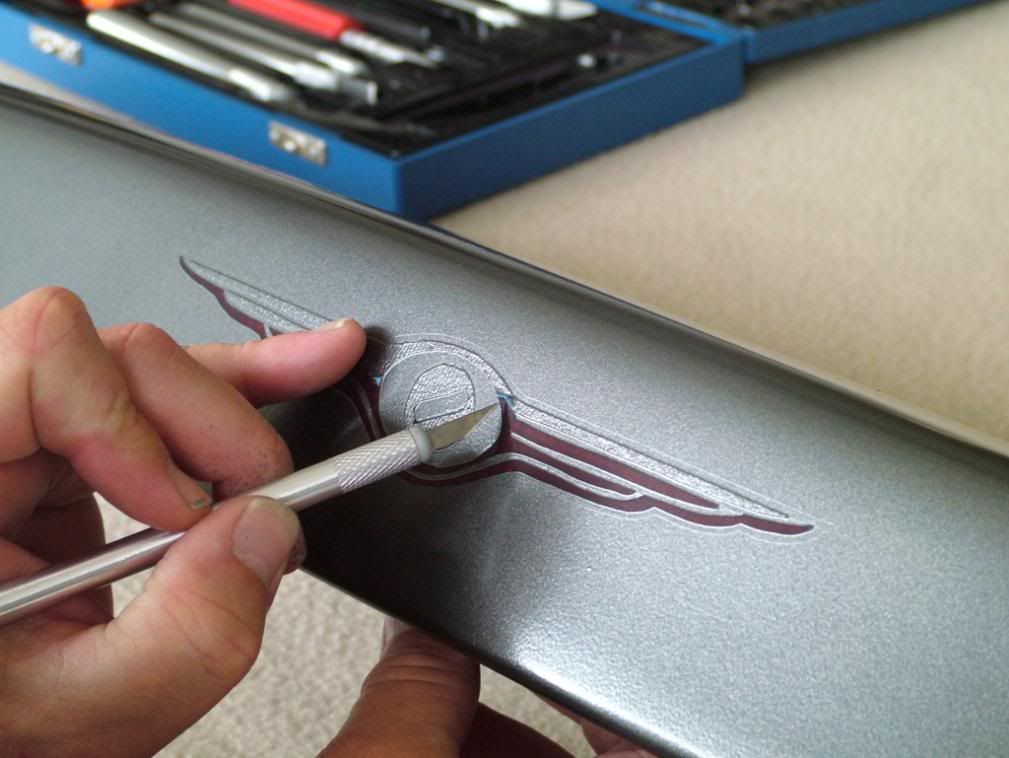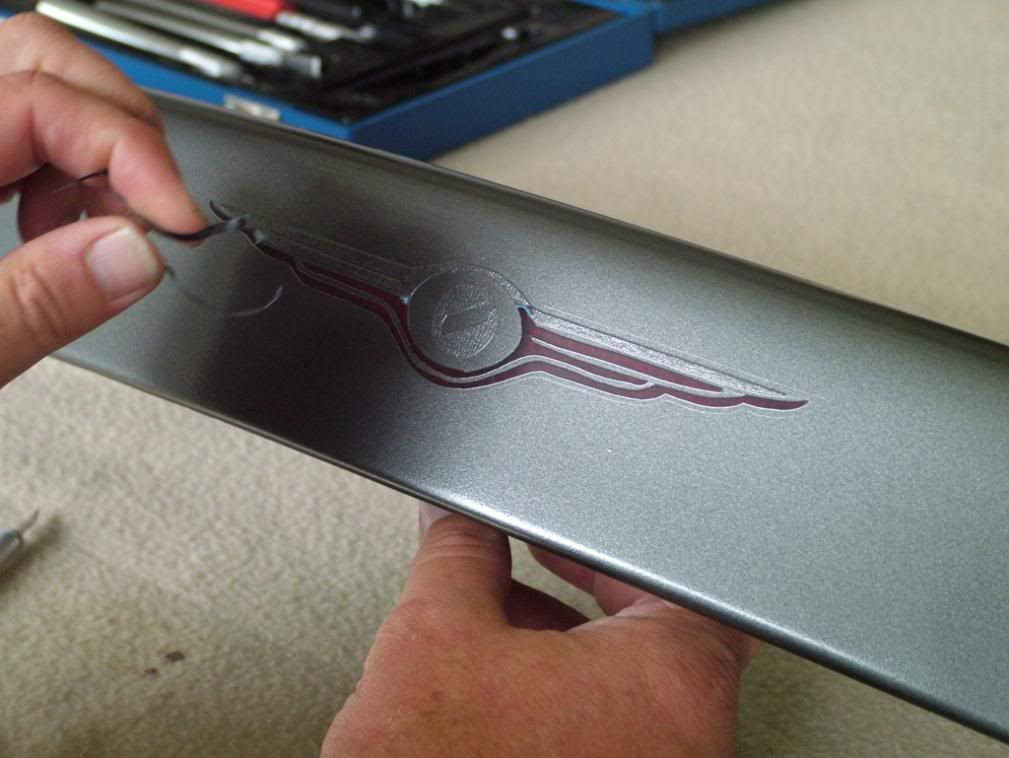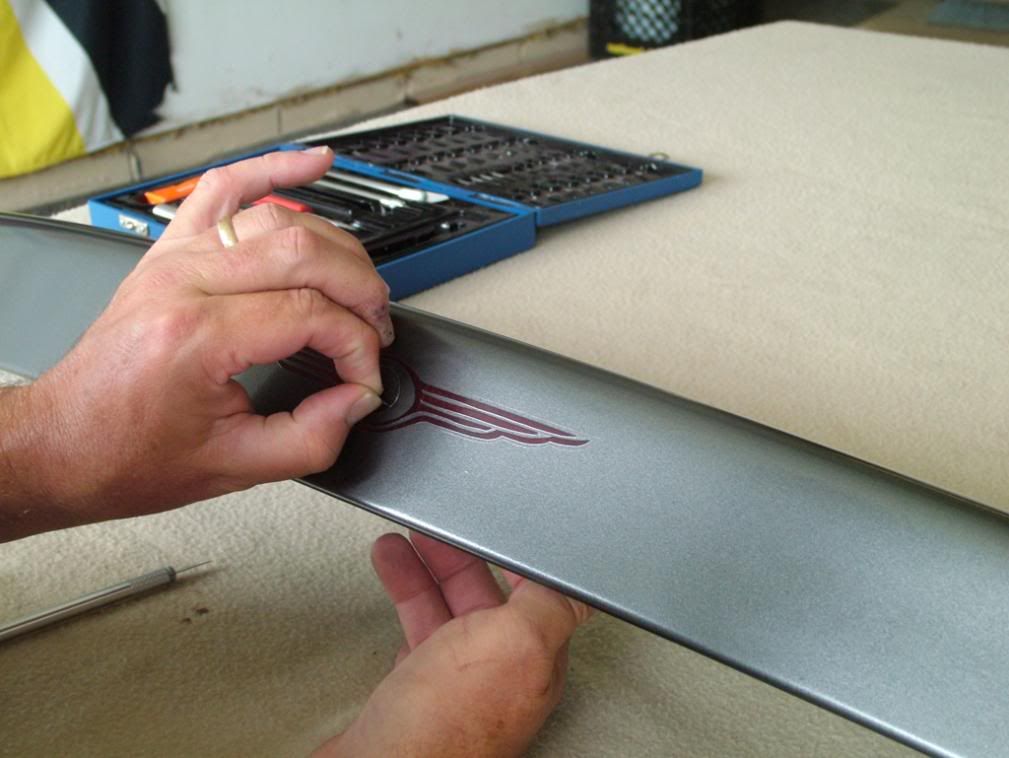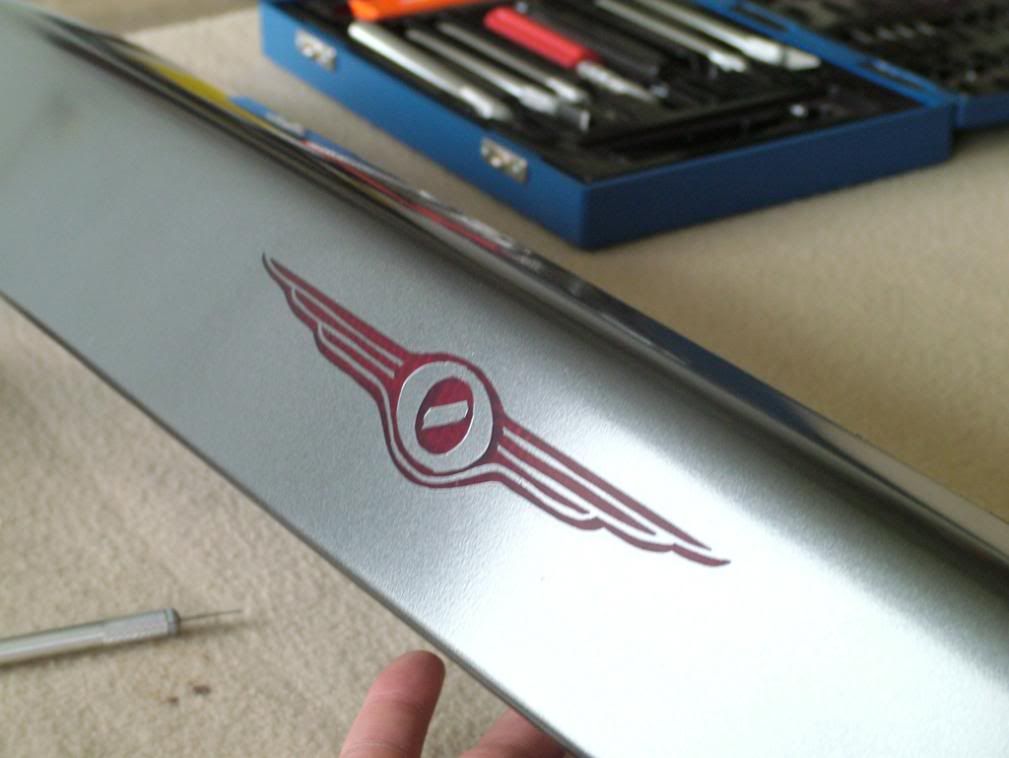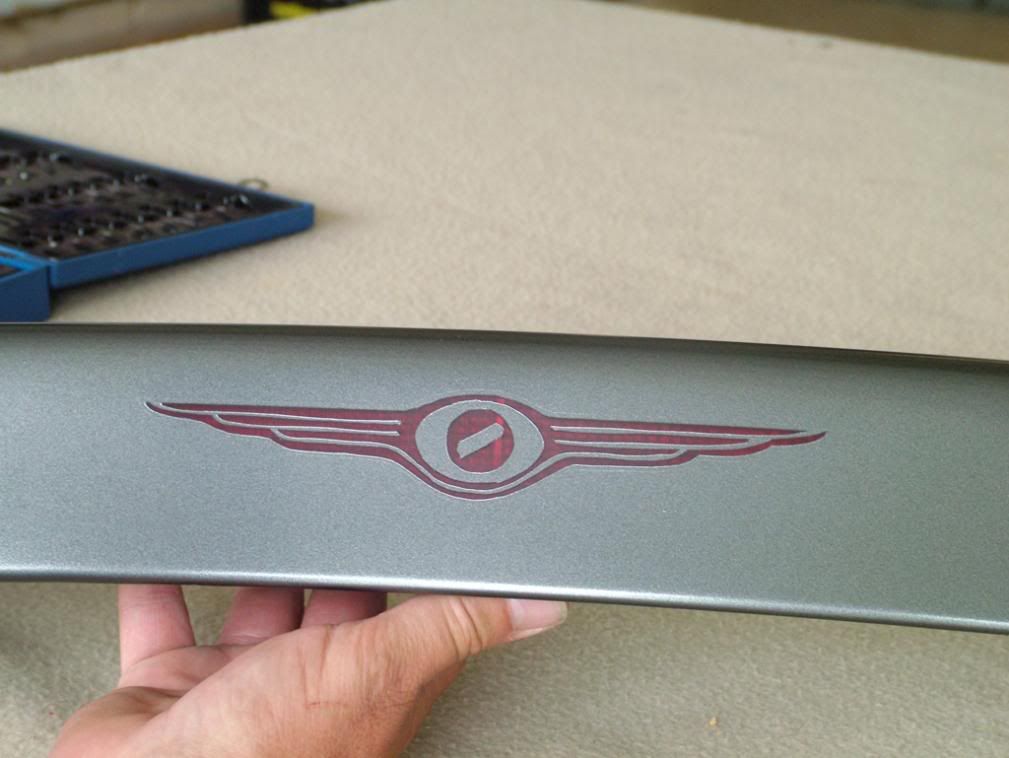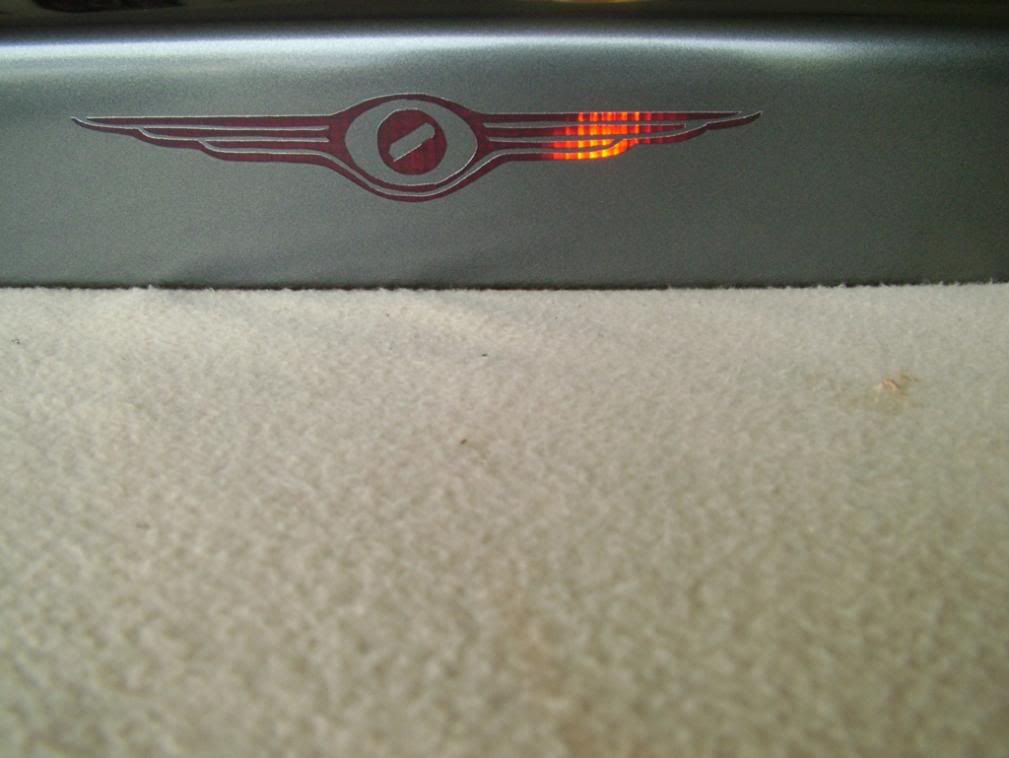 So... you can see the ragged paint line left by the tape! It looks a lot better if you CAREFULLY sand the whole thing with 1000 paper. Being gentle and slow around the logo and edges.
I use a lot of water and make a large mess!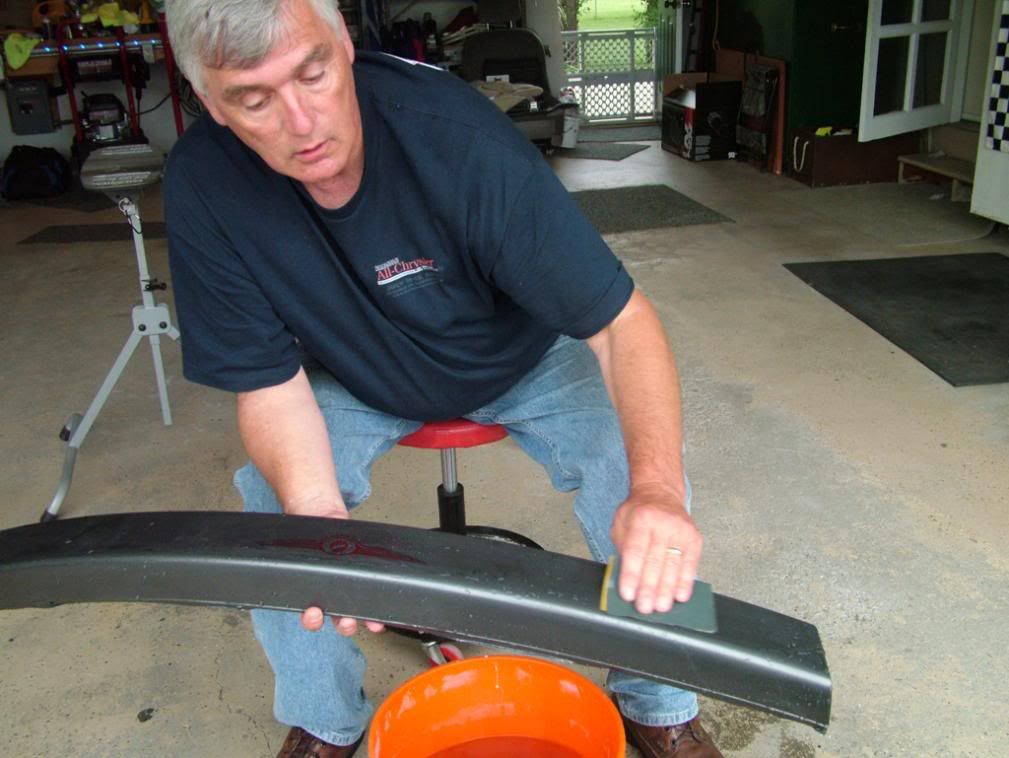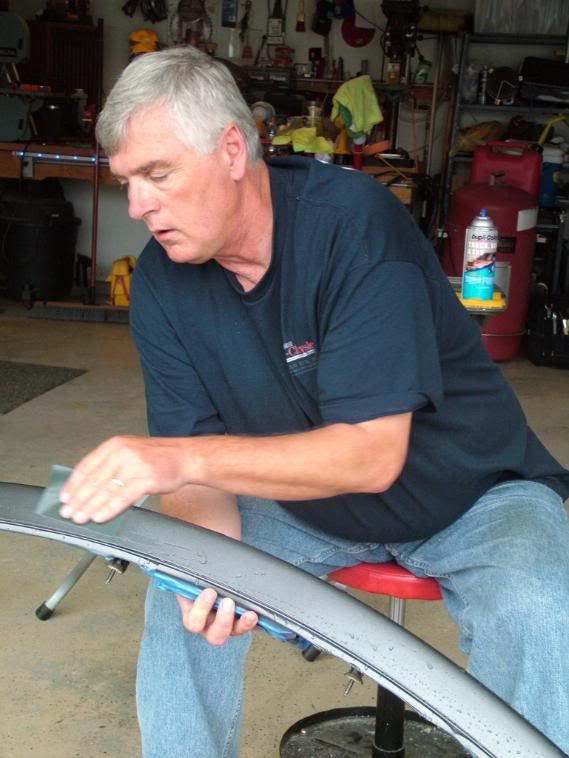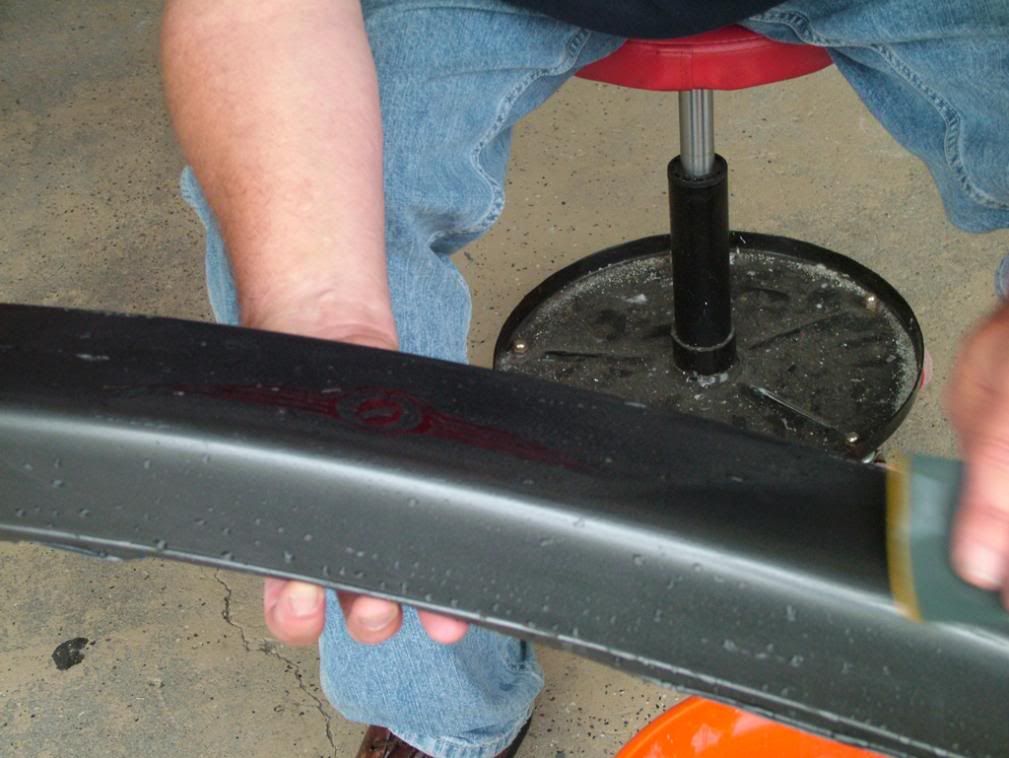 With everything sanded, dried and recleaned. Time for clearcoat. Had a little problem. It is so warm and humid and after spraying the 2nd coat it began raining. The humidity shot up so fast the paint started to cloud. What happens I think is the moisture in the air prevents off gasing of the solvents in the paint. I had to take it inside for a while in the A/C. Phew!!!
Temporary fogging of paint.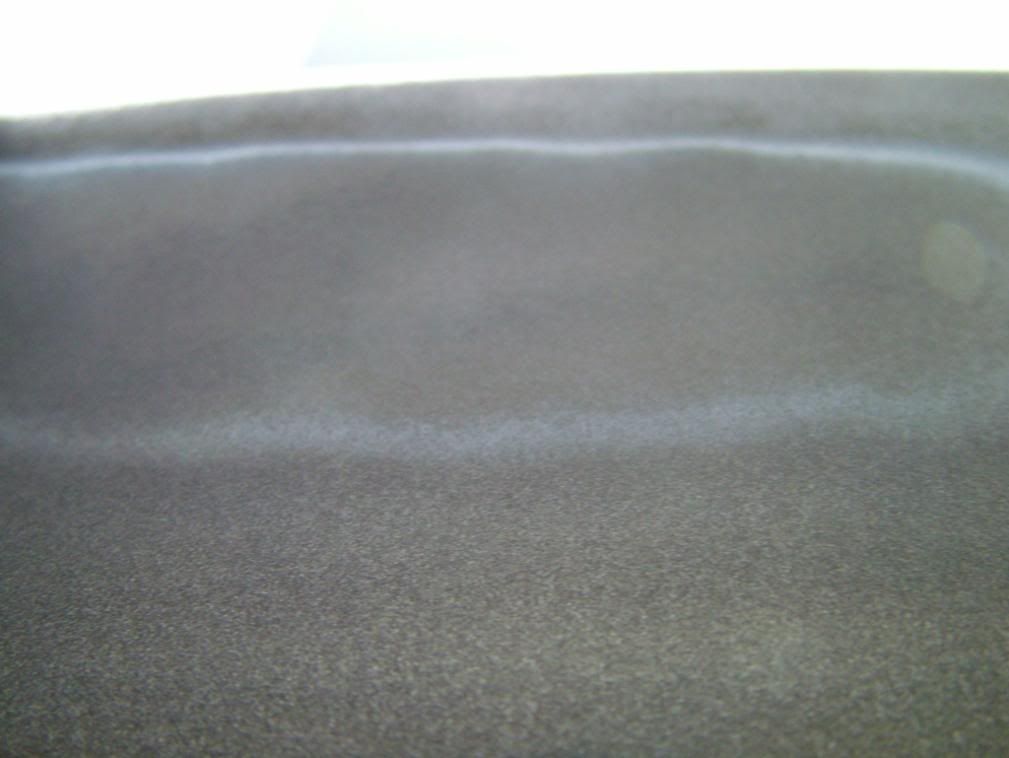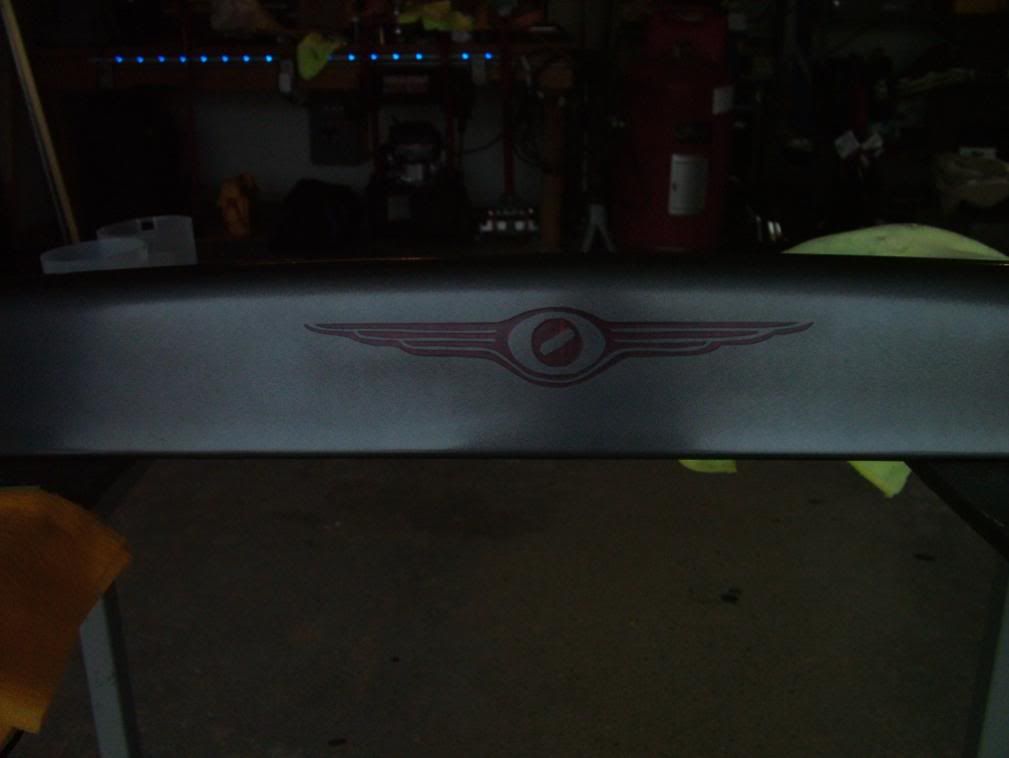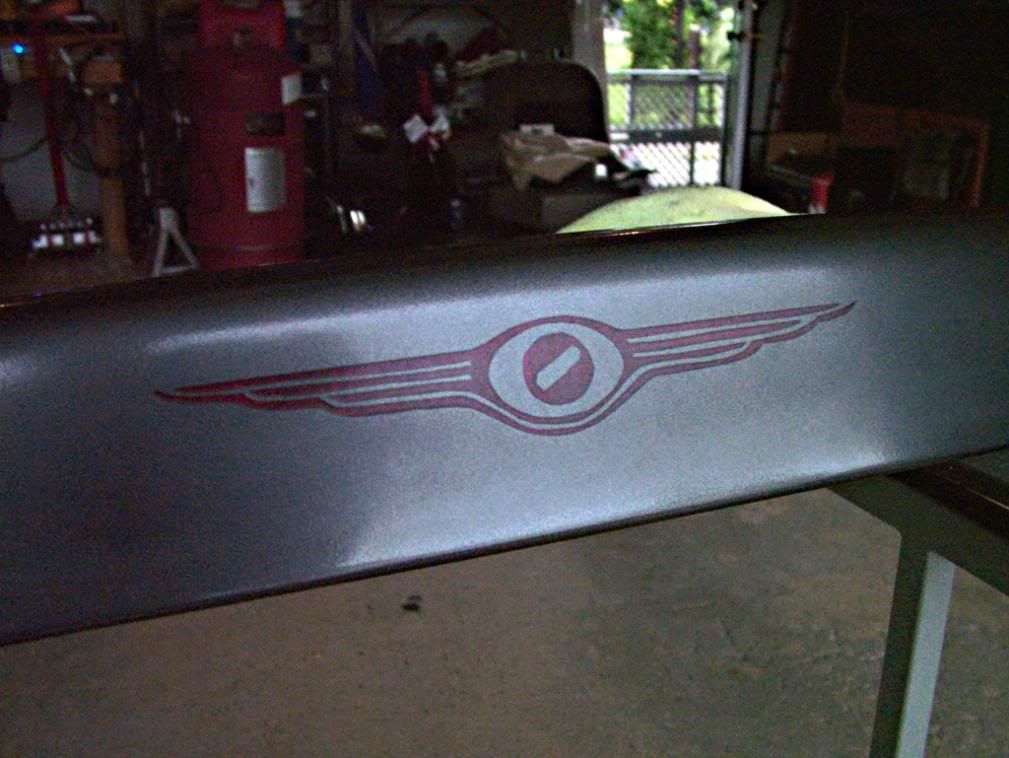 Not to shiny at this point. But don't worry about it!!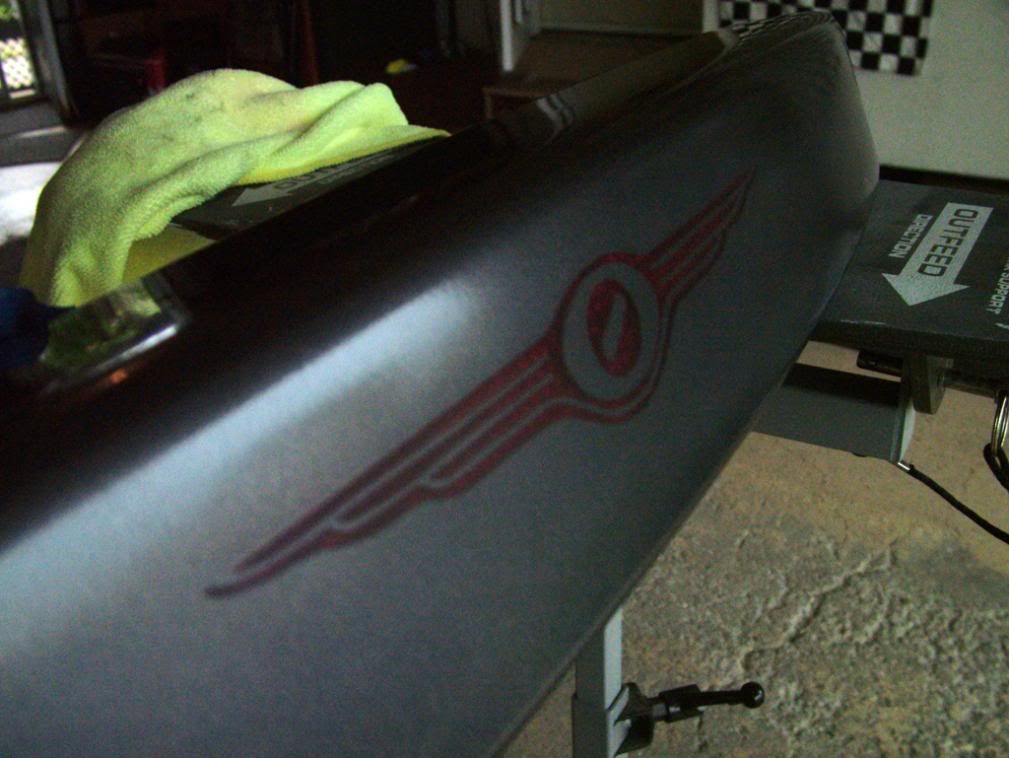 So 3 coats of clear with a light wet sand in between. Another 3 tomorrow and then we polish!!!!
To be Continued!!!!