Discussion Starter
•
#1
•
I decided to create a new sig page for my SE.
2002 Inferno Red Dodge Intrepid SE
I bought the car for $800.00. It had a blown 2.7L but lasted 167,597 miles before its demise. The only issues with the body was a broken spoiler mount and the passenger side rear door was hit by a on coming Jeep.
Interior Modifications
Autostick
Cloth to Leather swap
OTIS
Pioneer speakers in rear deck and doors
Stereo from my old ES with 4disc changer
Red neon in trunk (replaced the wussy bulb that gives hardly any light)
Custom sift bezel, boot and shift knob
Engine bay Modifications
Blacked out theme with red and touches of chrome
Custom battery tie-down
Drive Train
3.5L high output
Wireharness from a 2004 Concorde
Custom eight gauge ground cables
3000 Stall torque Converter
ASP Pulley
4.0L V6 cams
Polished lower intake manifold
K&N ram air filter kit (It's not really a CAI system)
B&M 4 pass transmission cooler
Exhaust
Flowmaster 40 delta - single inlet dual outlet
OEM front resonator
Test pipes from Jr's mufflers
Stock manifolds (Decided to skip the LX headers)
Before
After
Here are a few shots from the build up.
The trip home after I bought it.
Look ma, no engine!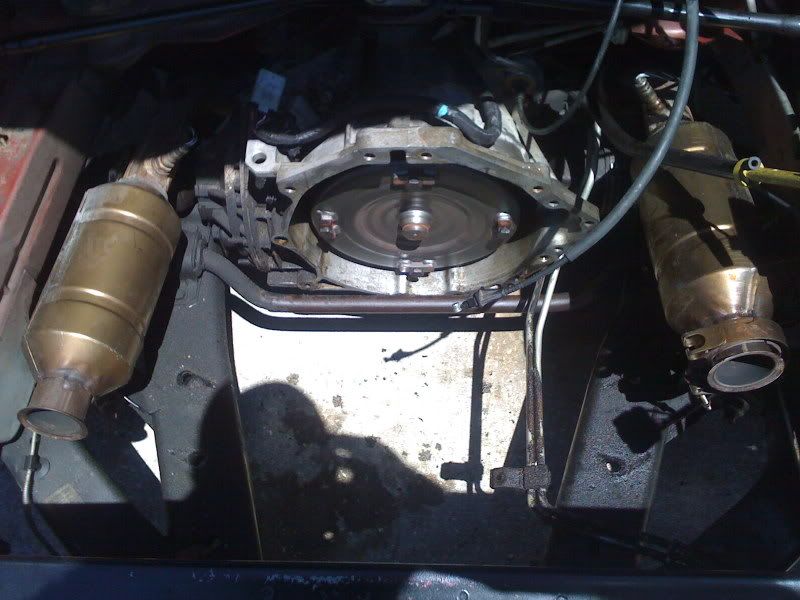 Cleaned up and some fresh paint.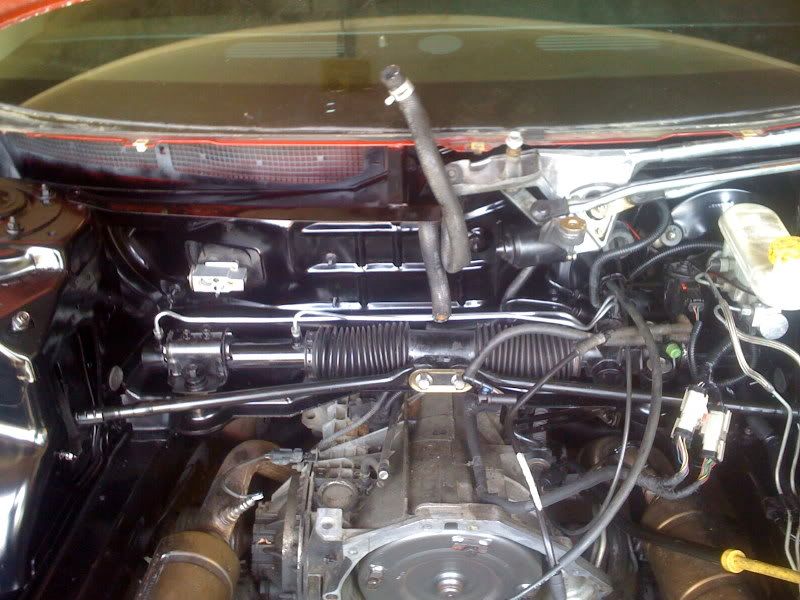 Where did the cats go?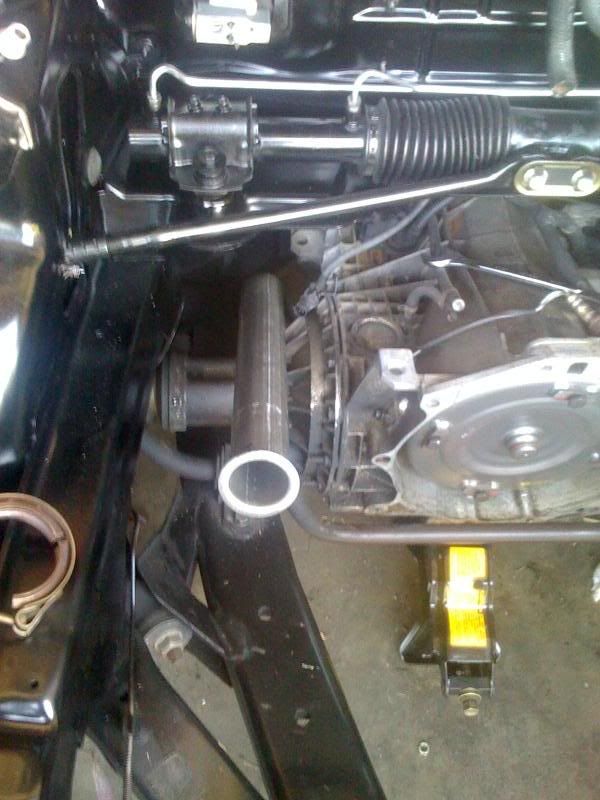 I can do some nifty things in MS paint.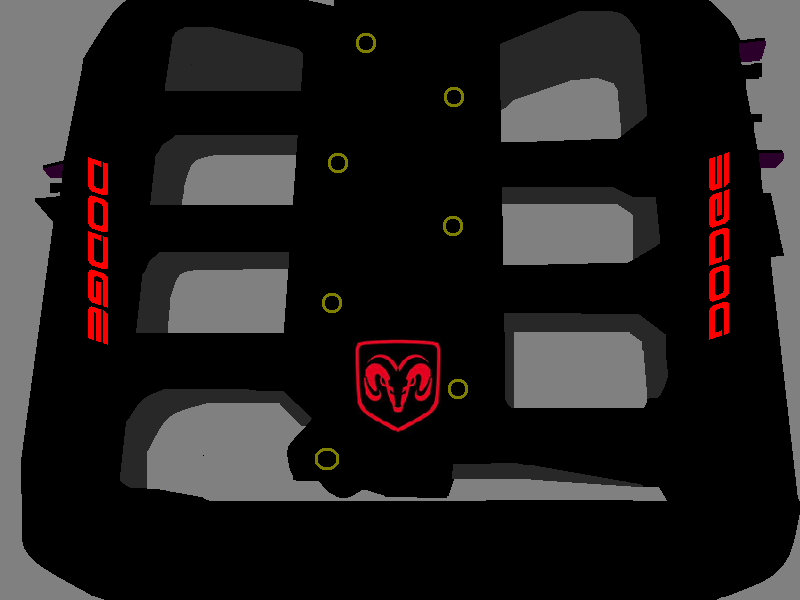 I hate peanuts.
Parts car after Ed and I removed the transmission.