As most of you all know the R/T was stolen on 10/14 and was totalled today. THese pics were taken about a month and a half ago and I just haven't had time to post them. These are only a few of the pics that were taken that day. My buddy has the color shots, and I will try to get copies of them shortly. In the mean time I was using my old Pentax SLR and some black and white film. I think that the pics turned out really well. I wasn't sure if the B&W pics would do the car justice, but I was wrong. The car looks amazing. The other car is my buddies Subaru WRX, and he is in a few of the pics. I also got a few cool shots of a drifter that walked up and sat down on a ledge next to my car while we were shooting. He kind of fits in with the theme, LOL
Here are a few of my favorites from the shoot: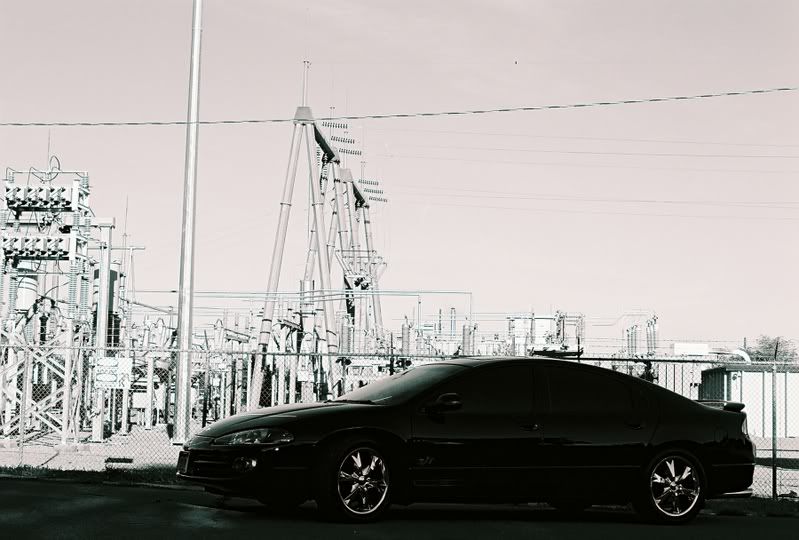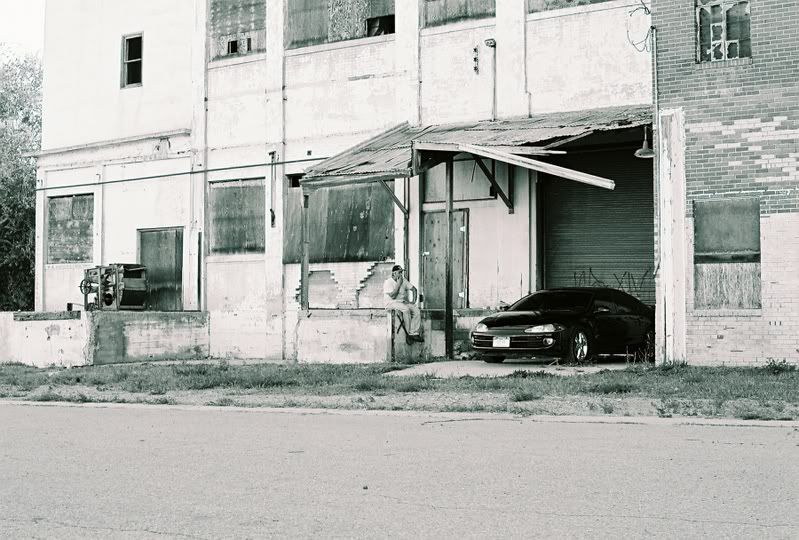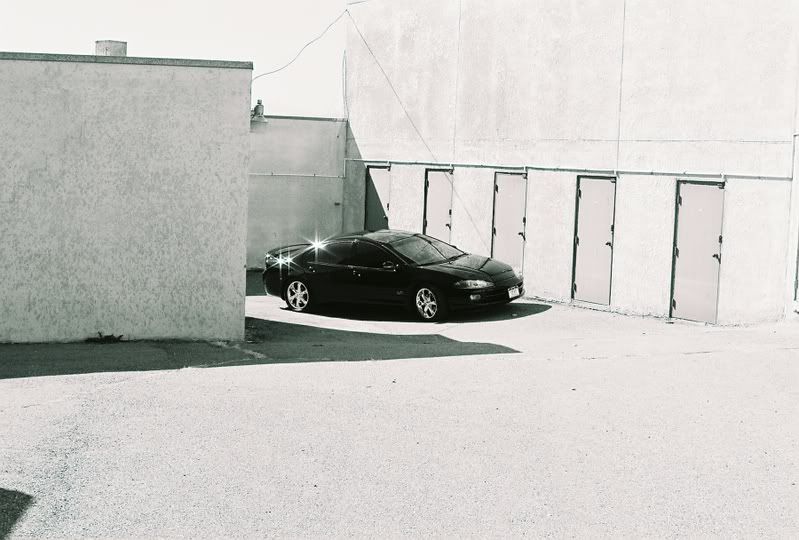 and my personal favorite: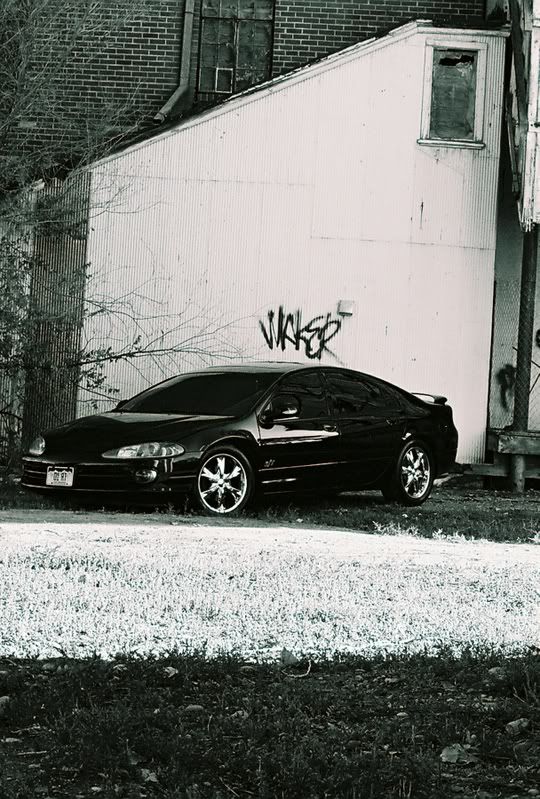 Here is a link to the photobucket album with all of the pics:
http://s5.photobucket.com/albums/y187/qp_20/Final shoot/?
Enjoy!!!!!