Discussion Starter
•
#1
•
With the first day of spring rapidly approaching (this Friday!!!), I must regrettably add my car to the long list of LH's hit this winter.
My 16-year-old brother came in this morning and woke me up with the news he'd hit my blue Intrepid when he was leaving to go to school. I should also mention he drives a lifted 1998 Ram... (takes deep breath before posting pictures) Here it is after cleaning most of his silver and red paint and dirt off...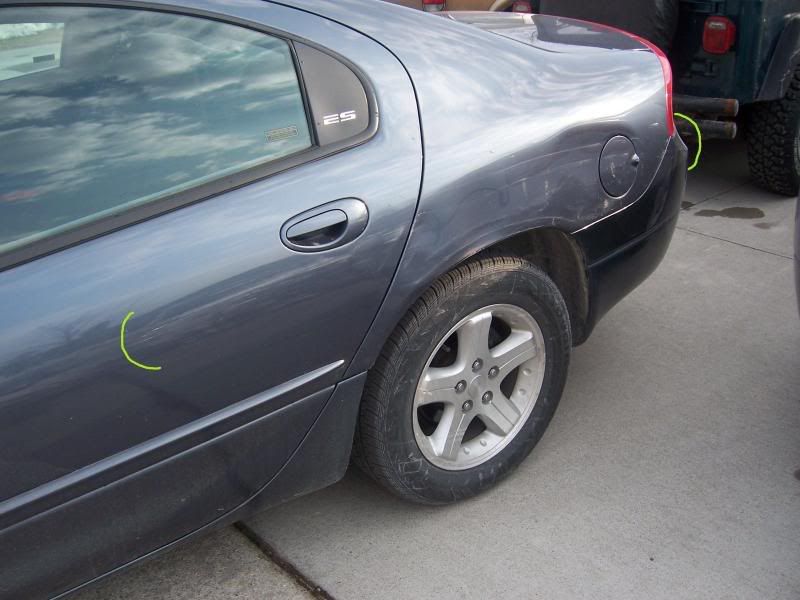 As indicated by the green marks, his bumper caught the side of the car starting in the center of the rear door and ending at the bumper.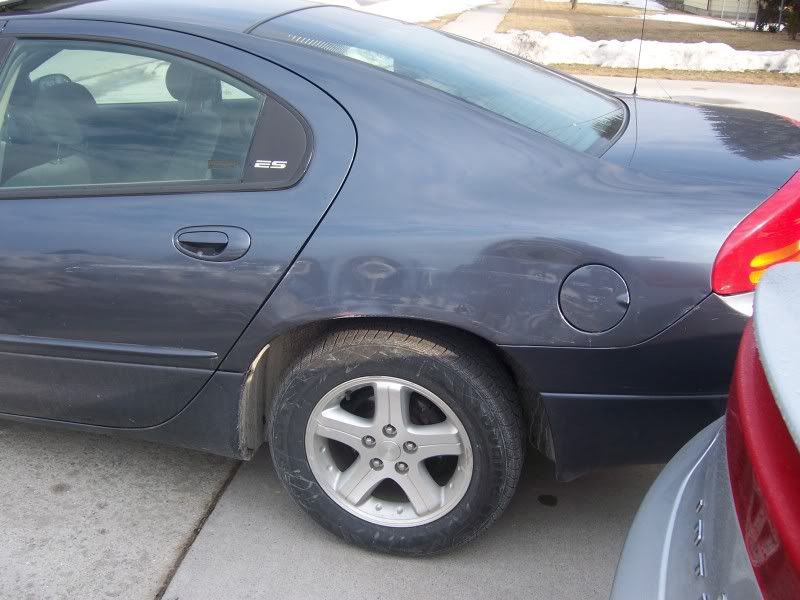 Unfortunately I don't have collision insurance (just PLPD), but my brother will be paying for the damages. I'm going to touch up the bare metal for now and have it all repaired in two weeks when I have the silver car back on the road.
Hopefully mine is the last LH damaged this winter!