Discussion Starter
•
#1
•
For the second year in a row,
DaimlerChrysler, LXForums.com, SRT8OC.com, Chargerforums.com & 300CForums.com
got together and created a huge festival for owners of LX vehicles at DaimlerChrysler headquarters in Southern California.
This year,
343
LX vehicles were in attendance along with special guest from
DaimlerChrysler
(Burke S. Brown, Chief Engineer LX Vehicle Programs, Kris Pakizer, Brand Manager - Chrysler 300 & Zoran Bogdanovic, Brand Manager - Dodge Charger & Magnum)
DUB magazine and the CHP were also in attendance. Also,
Sam Hubinette
, "The Crazy Swede" famed for his drift driving skills, (he has won 2 out of 3 Formula D Championships driving a Viper SRT10. This year he'll be competing in a Dodge Charger SRT 8!)
On top of that....we also had a wedding!
Press that covered the event was
CoolCatMag.com
<---click for their coverage of the event
. and
WebRidesTV.com
. We also had an article about the event on
Autoblog.com
<-- Click for the article
Anyhoo...without further ado, check out some pics from the show.... For tons of pics, check out
CoolCatMag.com
's gallery with almost 200 shots or LXForums.com in
THIS
thread.
ALSO...get a gander of this 17MB streaming video from the AutoCross session at the California Speedway.

Streaming Video (4 minutes long)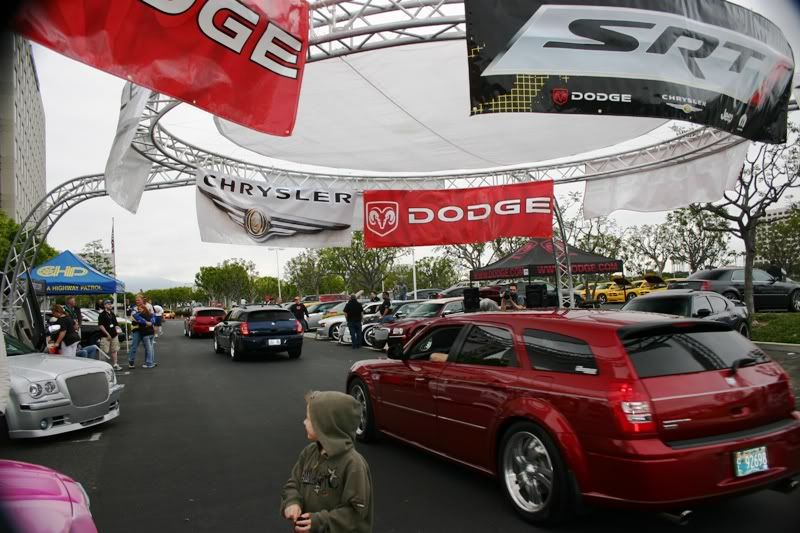 The wedding:
Getting ready for Autocrossin':