Discussion Starter
·
#1
·
I have the following items. Price is, as usual, in US dollars and INCLUDES shipping.
Please PM - first come first served.
First is a 6 disc CD player. Excellent condition, from a 2004 car.
NO cable for 2002 + cars included, but if you want it for a pre 2002, I THINK I have one (free, but no guarantees I have it)............$130.00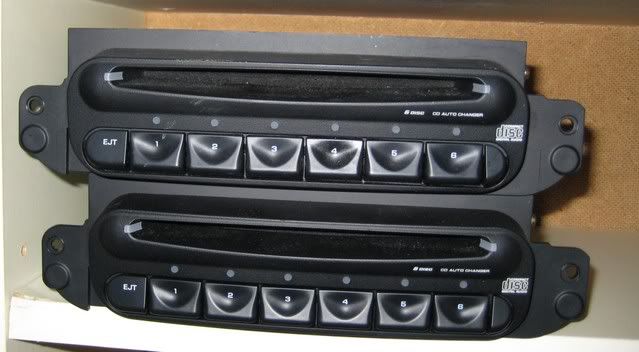 Second item is a tie rod end. Fits all 2nd gen LH cars, maybe 1st gen, but not sure (part number 5086 282AA). Brand new, includes
all you see in the pic - jooint, pinch nut, sleeve, nylon.. I have 4 available. These suckers retail for lots each, trade price is $87 each for what you see. PRICE IS EACH (you should replace both)...... $55.00
3rd are SAIL speackers. I have all three kinds of covers - the metal with "INFINITY" tags, metal without "Infinity" and the plastic covers.
You have your choice of cover styles, with a choice of either Infinity 2 ohm speakers or midline 4 ohm speakers. I'll install what ever combination you wish as long as I have the parts. I have one pair of the plastic and one pair of plain covers in sandstone as well ..............$35.00 per pair, any combination.
PM with questions or requests.