Discussion Starter
•
#1
•
Hey Guys,
While this isn't Carlisle, the show turned out to be pretty good, great weather, and a load of good looking rides especially a 1st Gen and 2nd Gen Intrepid and a beautiful 300M.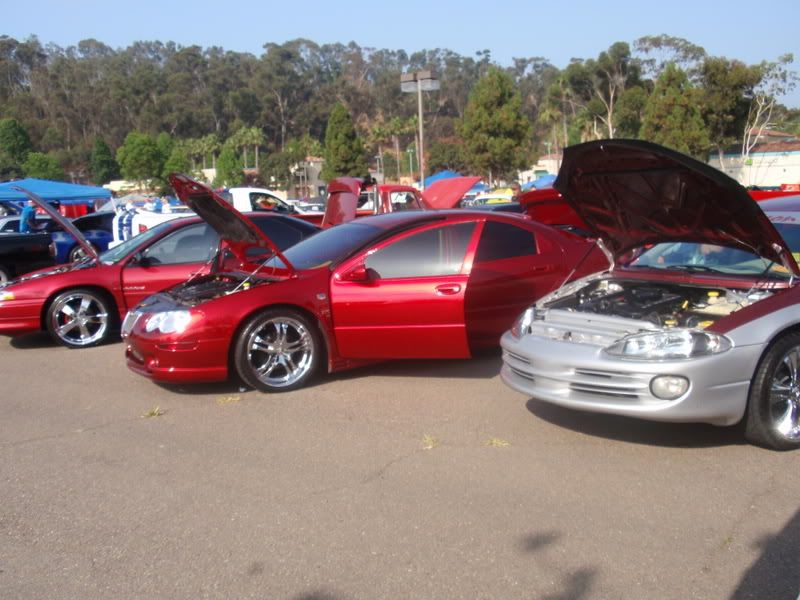 Thursday: Drove up to San Diego from Tucson, Az (7hrs), got all settled in to the hotel and rested.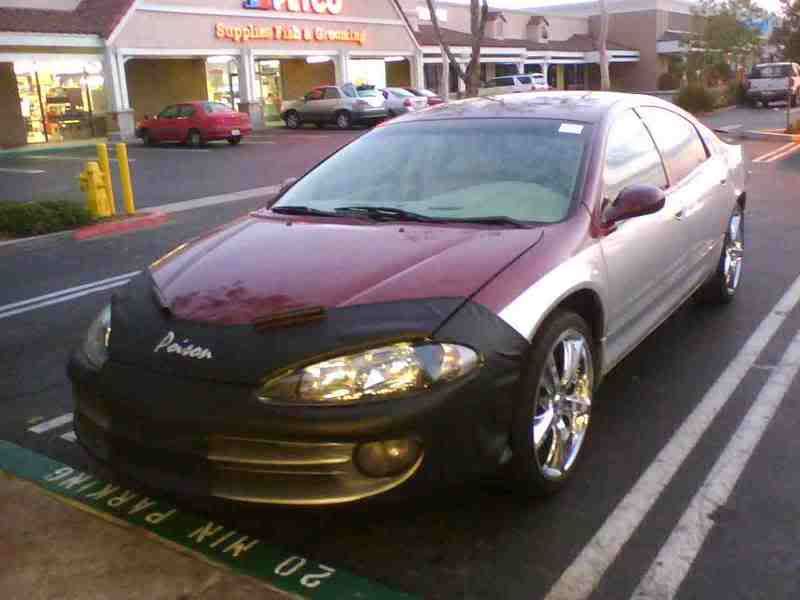 Friday: Met up with "The Man" met Mr. Charles aka "MathWiz" and got to see both of his beautiful rides up close, they look ten times better than the pics!!!
We planned on detailing the cars on Friday to be ready for the Saturday show
on Saturday. Let me say Charles was very accommodating, I had mentioned that I wanted to visit a tint shop to ask about some work done for the show. We drove to the shop then found out we needed to see a graphic shop. We took all 3 cars caravan style to the Marine base to wash the girls up, Charles had a friend whom he must trust alot because he had him drive the Intrepid.
Here are some pics of a mod I had done in San Diego for the car show, came out perfectly as I wanted.
[IMG]http://i58.photobucket.com/albums/g275/pwrshock/All%20American%20car%20show%202008/pic5.jpg[/IMG]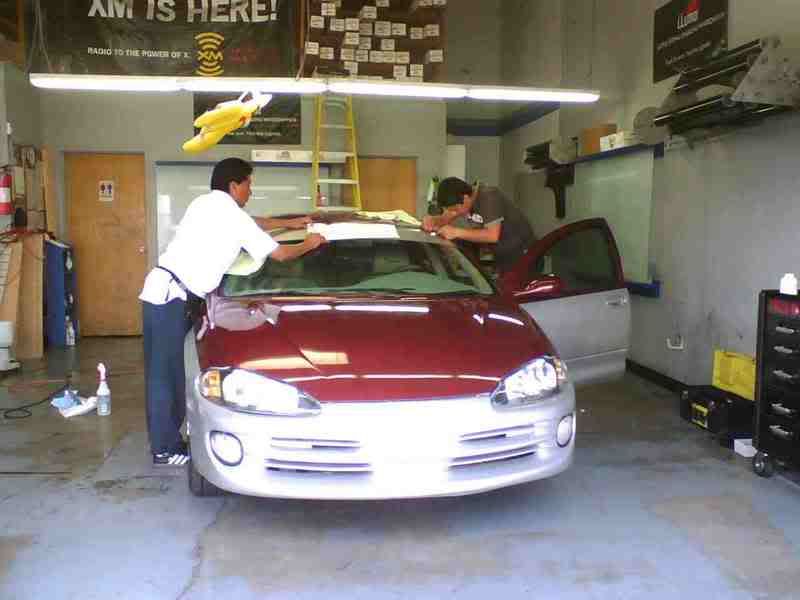 [IMG]http://i58.photobucket.com/albums/g275/pwrshock/All%20American%20car%20show%202008/pic4.jpg[/IMG]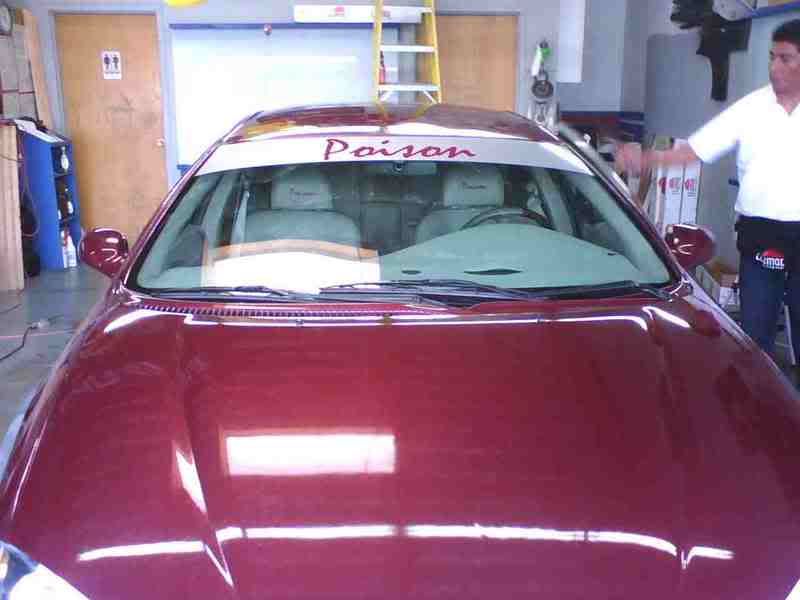 Prior to getting the logo installed, we went back to Charles place and waxed up the 300M and "Poison". We had to hurry you see because we promised the wives a lobster dinner in Mexico. So that evening, the family heads over to Charles place and we take off for Tijuana for beers and broads....J/K cuz Charles doesn't drink lol! We actually went to another lil town name escapes me, but they had some huge lobsters very affordable, great time and dinner. Charles tell your wife Michelle we all had a good time with the spot she picked.
Saturday: Got up at O-dark (5am) began getting stuff out of "Poison" that I didn't need to take to the show. Detailing commences until I have to wake the wife up and tell her she can sleep in the car on the way over to Charles place to caravan to Carlsbad, Ca. Get there at 6:20am and we leave around 6:30.
Here I am following Charles in the lead, his friend in the Intrepid and me trailing along.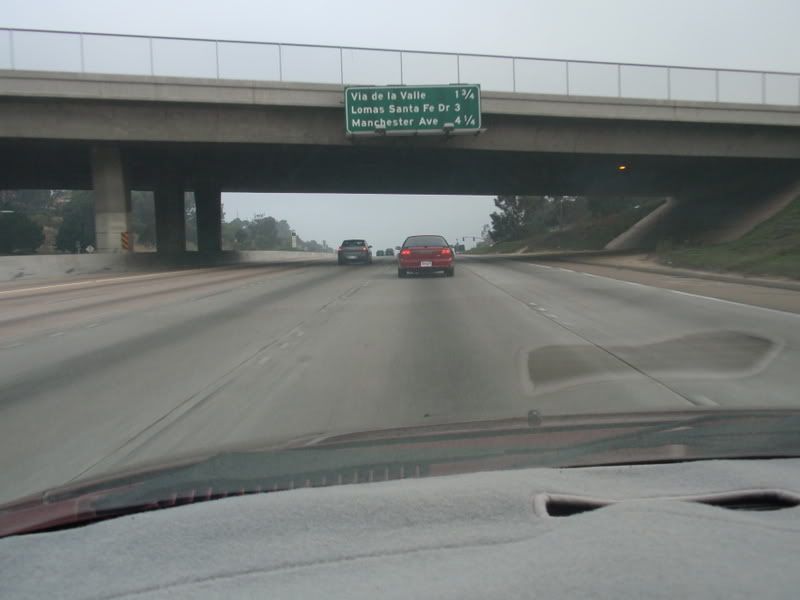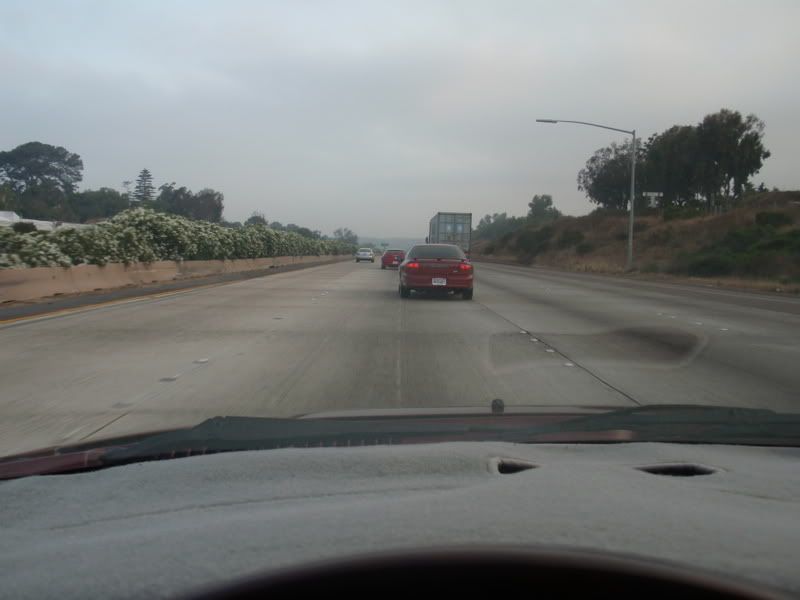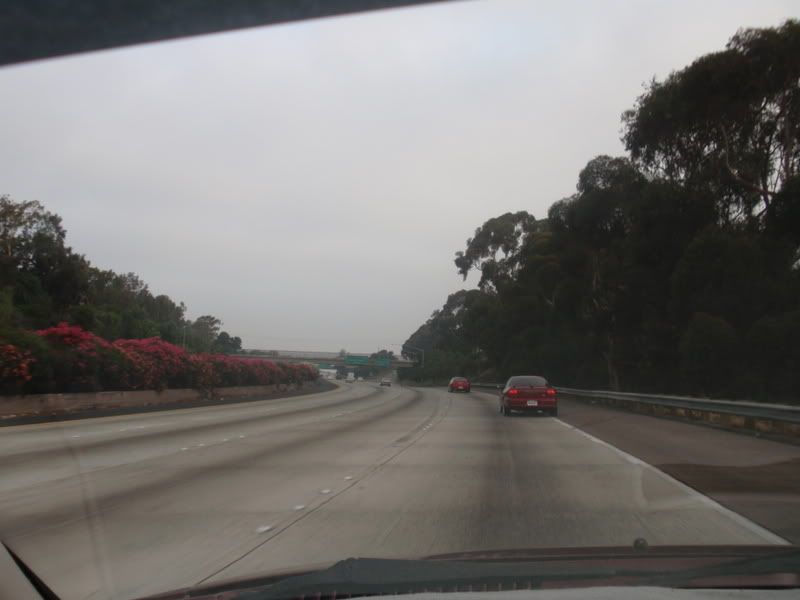 We finally get to the show area and their are several cars already there, we get to our area and finally park.
Detailing never ends: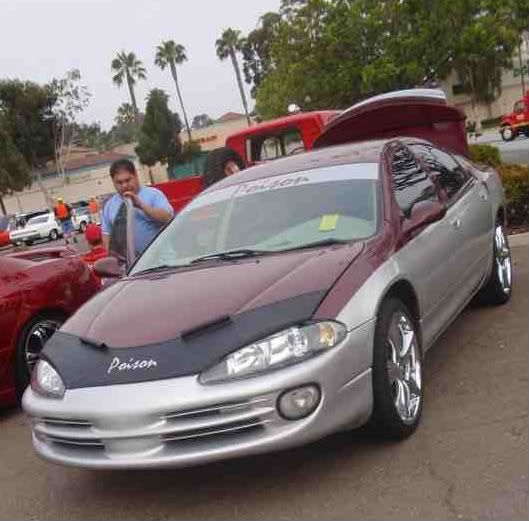 Here is a link to the pictures (125) I took while at the show:
http://public.fotki.com/Tigerwithn/2008-all-american-c/
Some vehicles that are worth mentioning:
A 2003 corvette that had a 1953 front and rear end on it- very unique, from what i understand it was a kit, but it was done very well!
A blue 1957 Bel-Air with get this....... A Hemi! Asked the guy, he said everyone else has a Chevy, so I wanted to be different Wow!