Tiger's 2001 Intrepid ES "Poison" Sig Page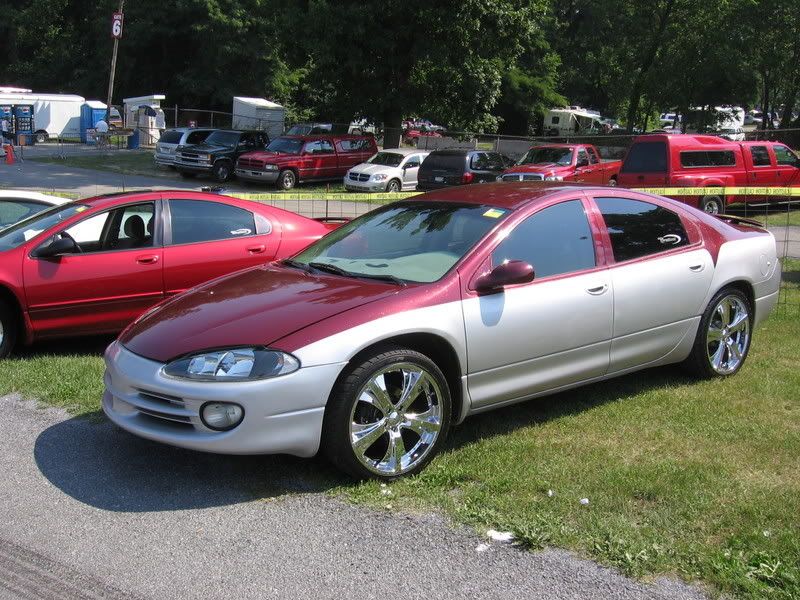 ​
((Update)))
- A few of these pictures are from Carlisle 2007, yea I made it 4400 miles round trip from Arizona to Pennsylvania. Received the long haul award this year. It was great to meet several people in person. The reason why I haven't updated this sig page (as some of you know) shortly after getting back from Carlisle, I became sick, went to see my doctor and found myself in the ER room, next thing i know I'm waking up in the ICU. I had experienced an angina attack, the doctor found a blockage which was cleared and a stent put in place. They tell me it was caught early and in time some may heal. Kind of put a damper on my mods for awhile as the doctor told me to take it easy. Evidently getting a car presentable for a car show consisting of re-painting the car over again (2 weeks before the show), adding metal flakes in the clear, new interior- seats, trim, wheel controls, new tint, 20" rims adds some stress which added to my injury. But I'm getting all better now! I'm hoping to get back to work soon (been out since i got back from Carlisle). Anyway for now here is the New
"Poison"
.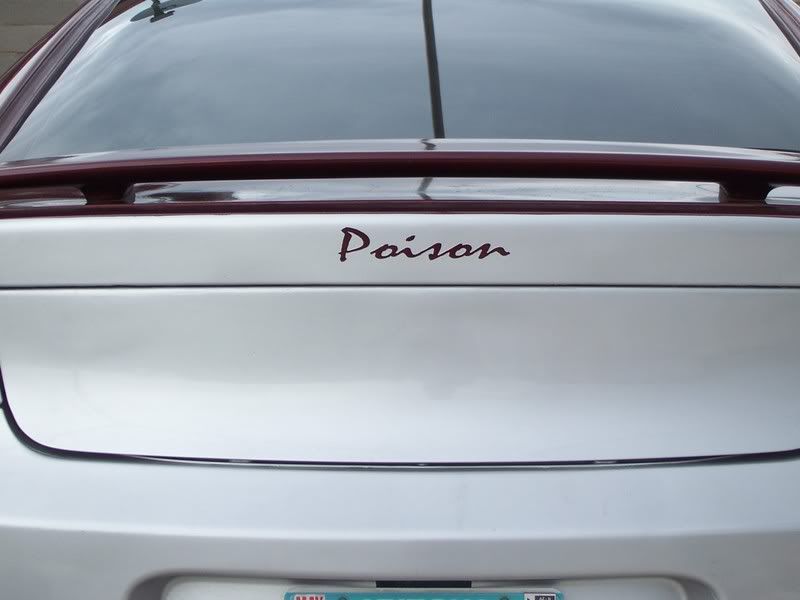 Hello All,
My name is Tony but i go by Tiger, been into cars forever, love all types of cars. Growing up for me was spent in my dad's corvette shop working on whatever he needed help with, thats where i picked up on auto mechanics and bodywork, never really learned to paint, thats where my brother Steve comes in as you will see. Been on the forums for awhile now and have bought several parts from several great people here. I finally decided to put together a sig page of my own. Props go out to Mathwiz for the chop that inspired the Concept to Conception paint job- you da man! The paint is the same, rims to be added later and with a different wing that the orig pic. Bought the trep from a friend last year, it was in fair condition but it had a knock, I eventually ended up doing a full rebuild of the 3.2 in the ES. I had to get parts from several places since nobody had a complete engine kit. I had the machine shop do my machine work, the rest i completed myself, had access to a shop to do the work. I too got bit by the mod bug, i read about other peoples rides and knew this car had potential. Several mods completed, several i'd like to come later on. The ES started life as a stone white trep, then evolved into the Mathwiz conception, alot of time and sweat and sanding and more sanding went into this project, because i didn't want to settle for just a simple paint job. We did a full on, door jams and under hood were also sprayed as well, am I a perfectionist no, but my brother sure thinks so LOL! Every time i mentioned what i wanted his answer was you want what else painted? The colors chosen were an 90 Infiniti Burgundy Metallic and 04 Bright Silver Metallic (Dodge stock color) Hey Keith (Kcarlos2000) I guess I can be part of the Silver Treps club now since the Trep is 3/4 Silver lol! Better pics to come after i can buff the paint more and do a better photo shoot. The colors look great together IMO!
2001 Intrepid ES
"Poison"
Modz list-
Interior:
* 300M speedometer cluster.
* 300M Special Light Taupe seats with power, heat and memory.
* Tinted windows.
* Added an auto dim rear view mirror
* added automatic headlight switch and
sun sensor.
* RB1 Navigation unit.
* Mopar DVD player.
* 14" drop down LCD screen.
* Bose Tweeters in pods.
* Bose 6 1/2"s front stage.
* Pioneer 4-way 6x9's rear stage.
* Added an EVIC
* Installed 300M lighted visors with pull-outs.
* Added steering wheel controls.
* Profit mount with cellular/IPOD holder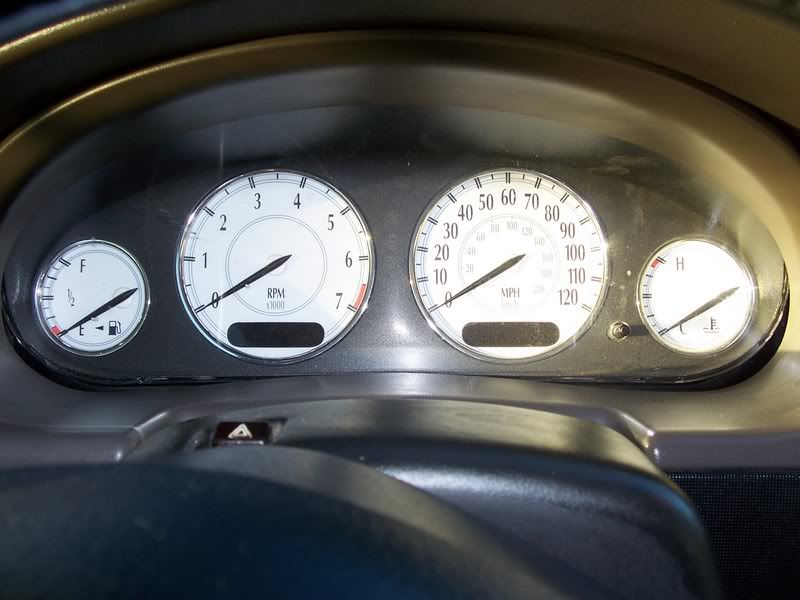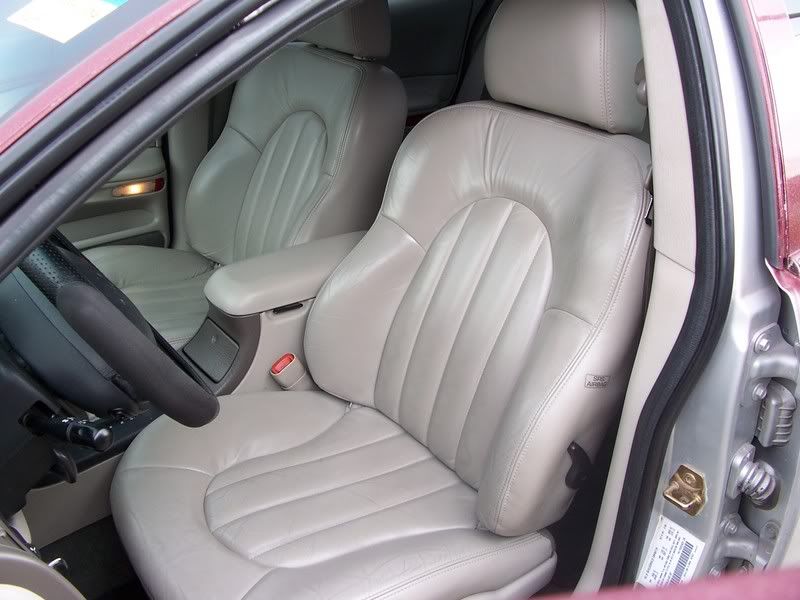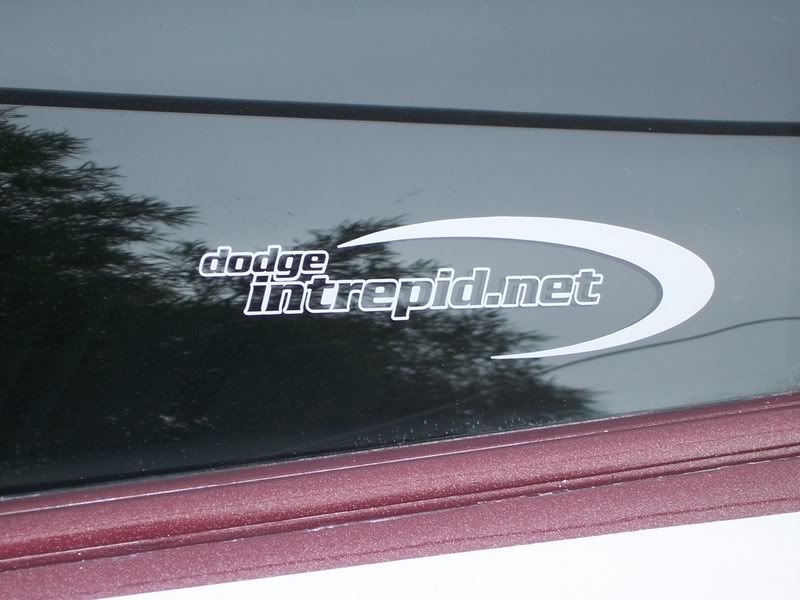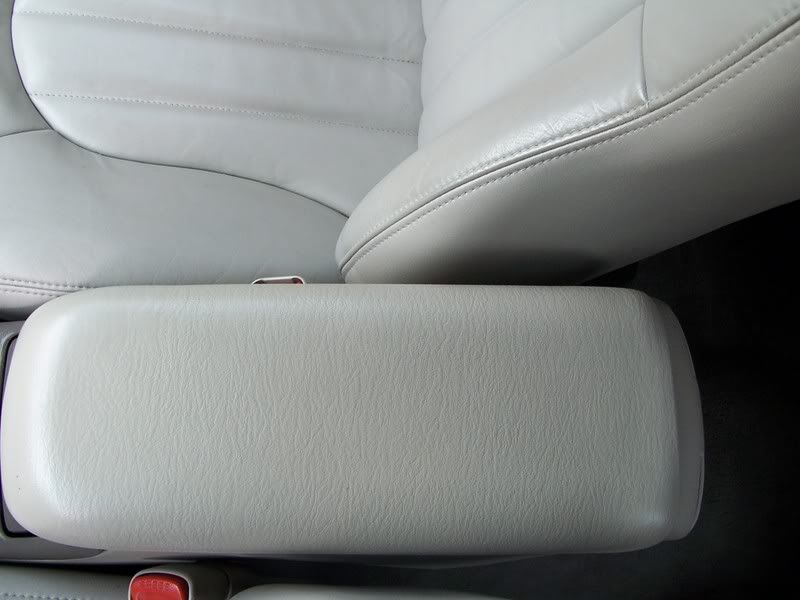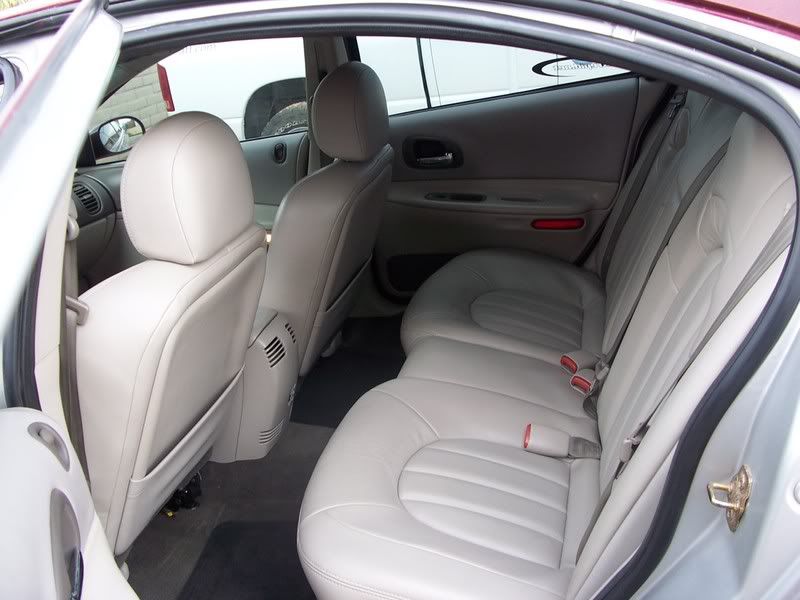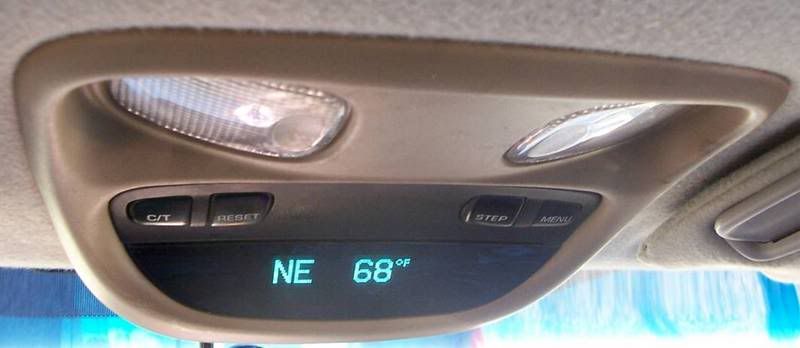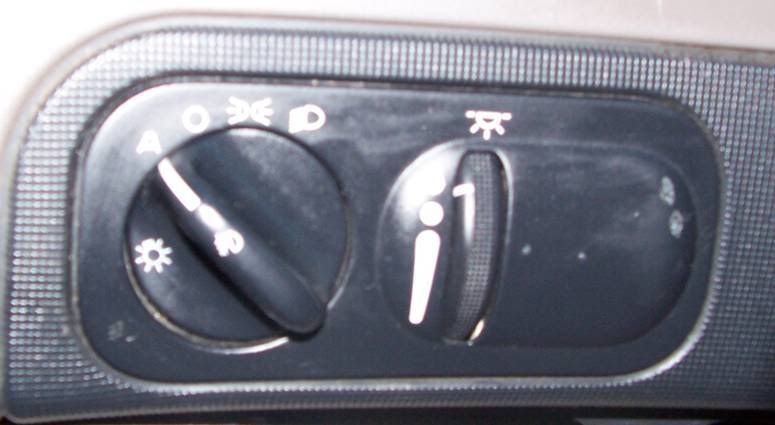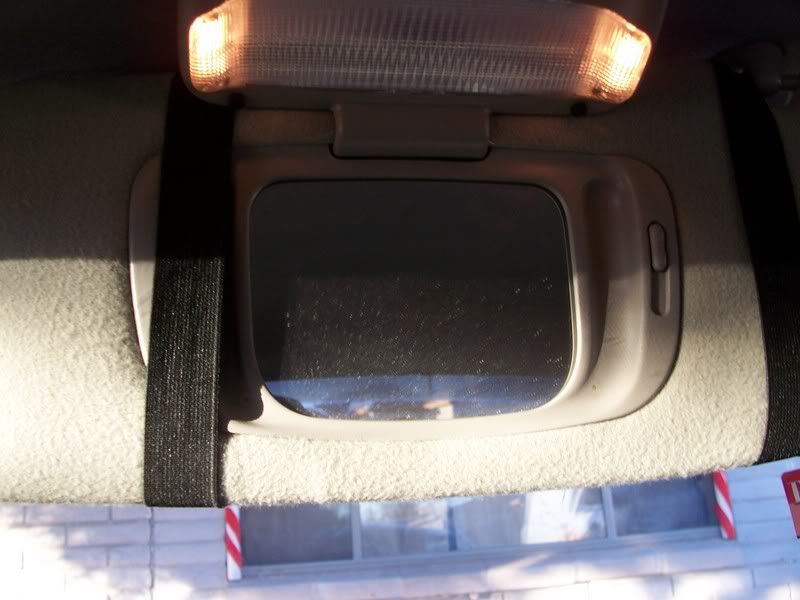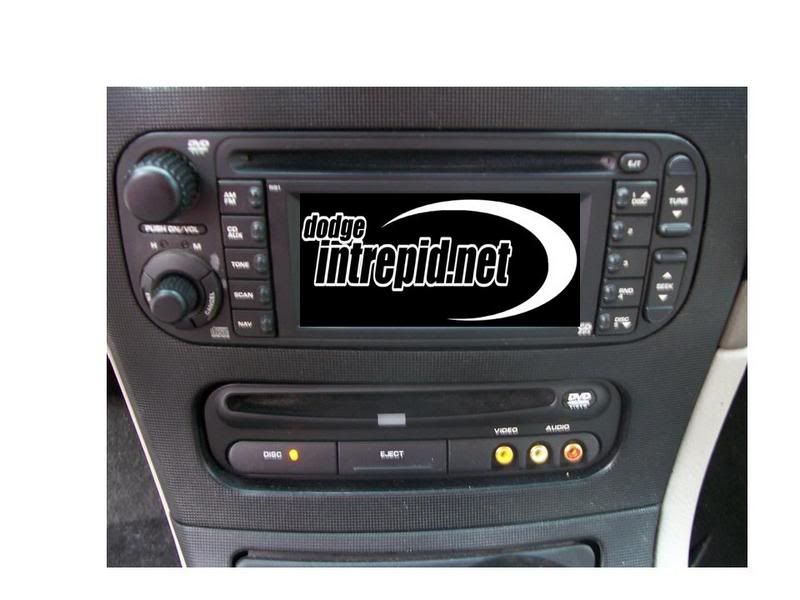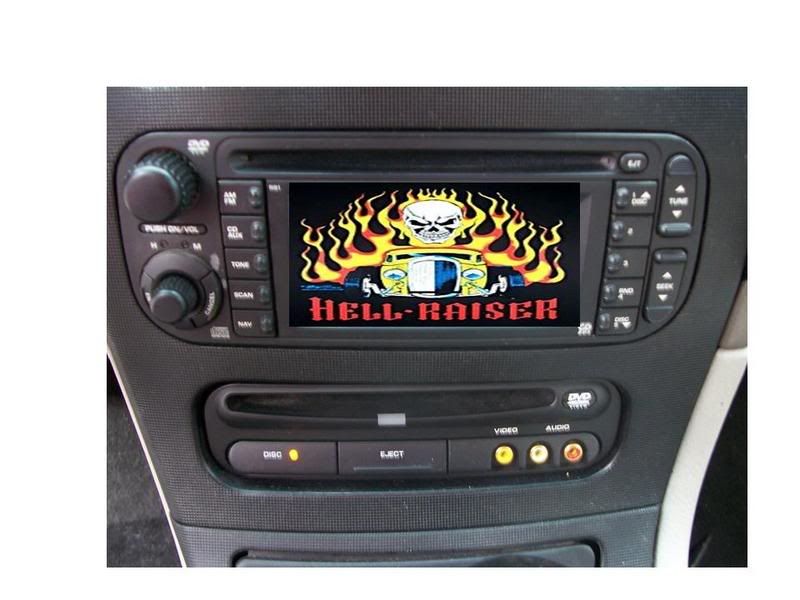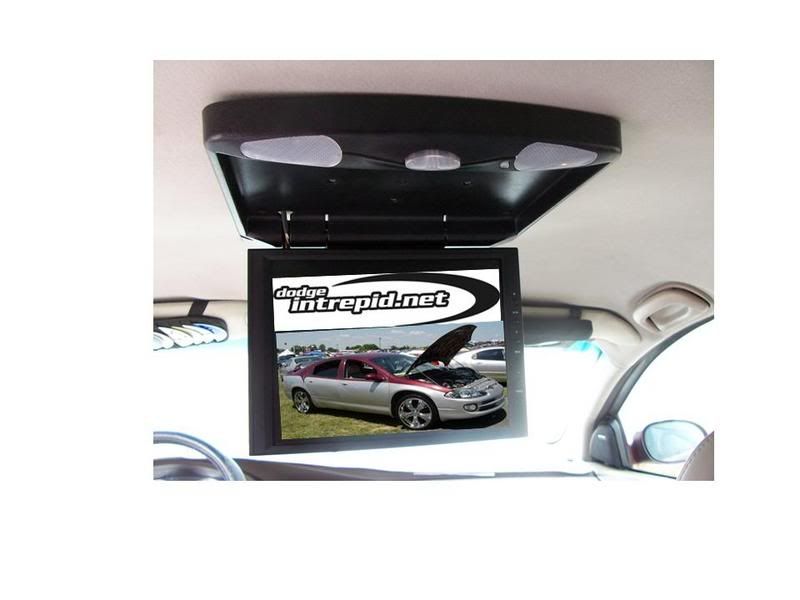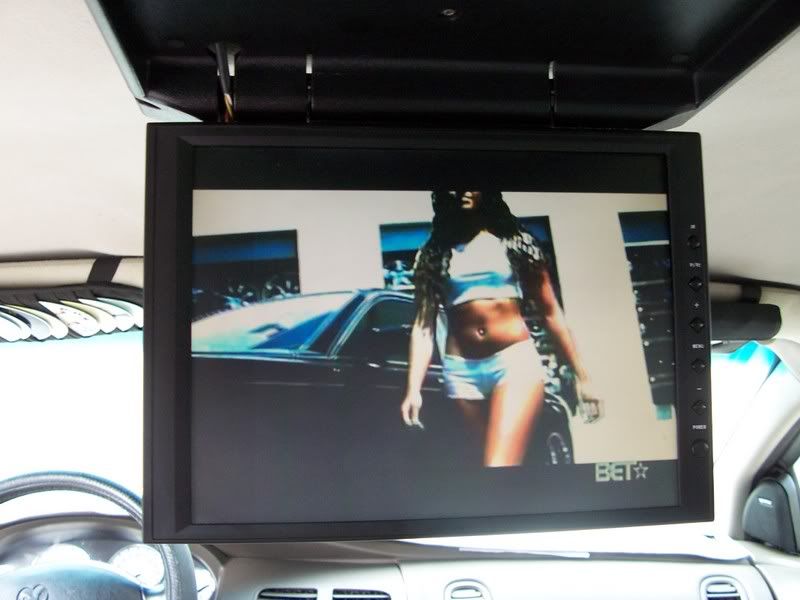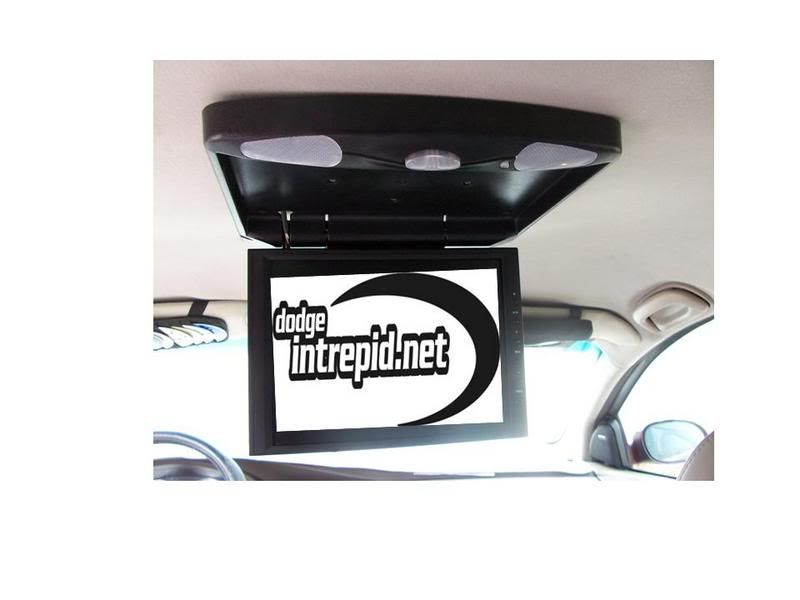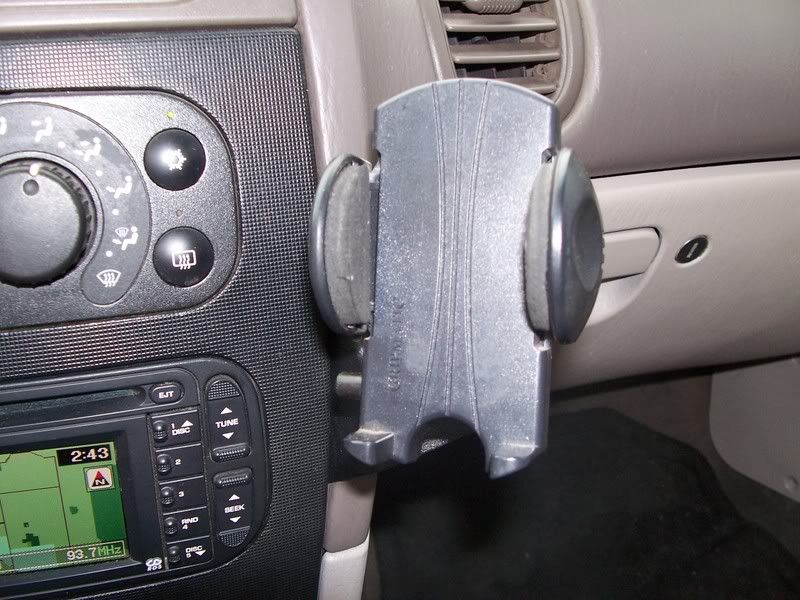 Exterior:
* Correct ES bumper.
* Added a Factory style RT wing.
* Black Diamond headlights.
* Silverstar low beams.
* Silverstar H3 fog lights.
* Fog lights modded for additional light output.
* Debadged.
* Ding guards removed for a smoother appearance.
* Trunk locked shaved
* Custom paint 90 Infiniti Burgundy over 04 Dodge Bright Silver Metallic with
metal flakes for the added sparkle.
* Custom painted rear tails
* Custom two tone 3rd brake light which displays: " Poison "
* Cowl custom painted Burgundy.
* 20" Helo Poison Rims sitting on Nitto 255/ZR35 20 tires.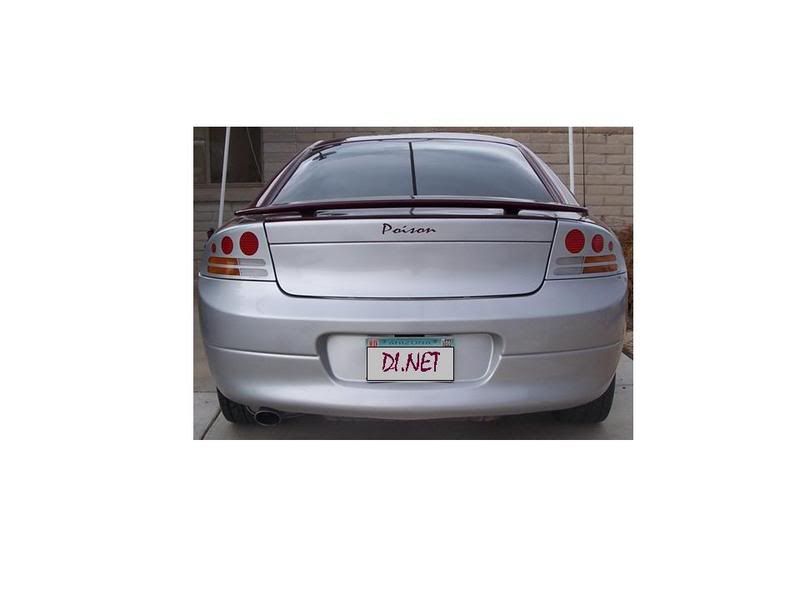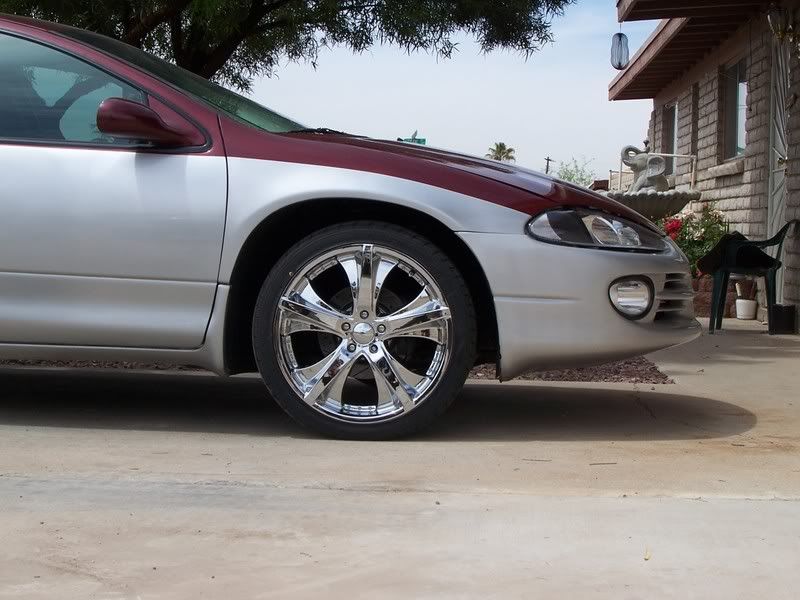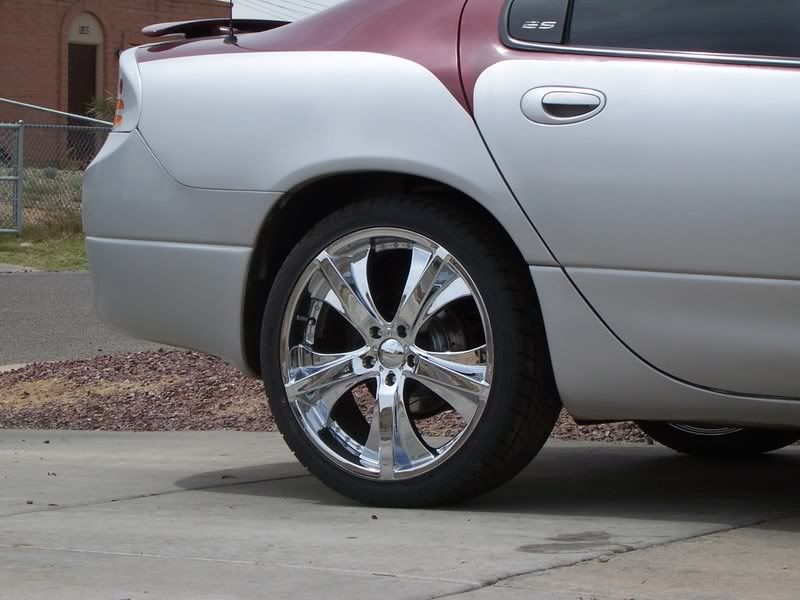 Performance:
* JoeKD/K&N custom Cold Air Intake.
* Cross drilled and slotted I rotors all
around R/T style up front.
* Quiet stop ceramic brakes all around.
* Mobil 1 all synthetic oil.
* 300M rear sway Bar.
Security:
* Security- Viper 600 ESP w/remote start.
Future Mods:
* Custom painted intake (color matched, currently awaiting paint)
Concept to Conception... well almost.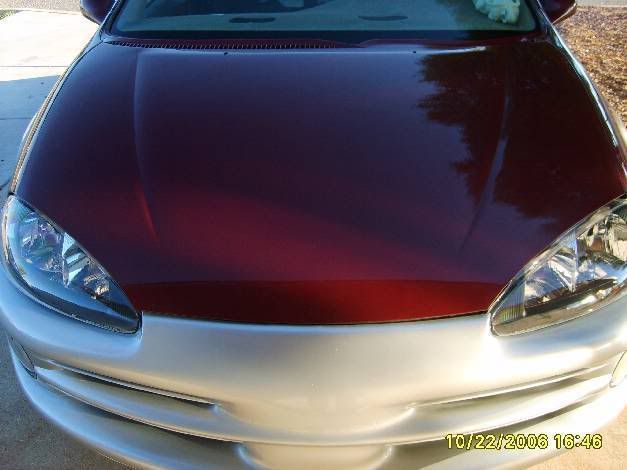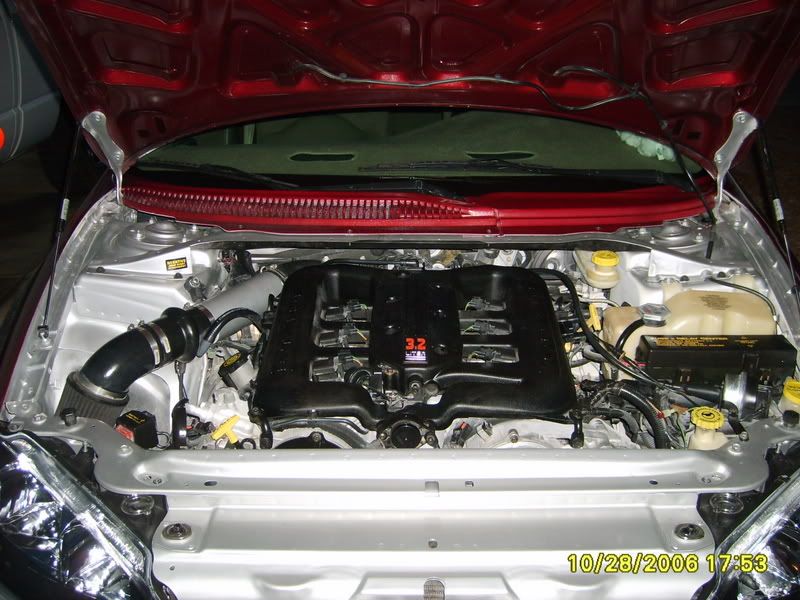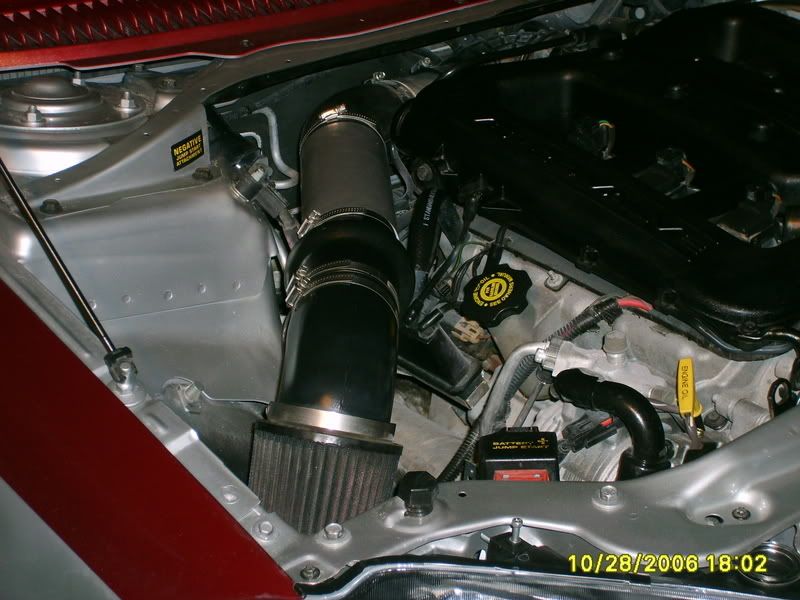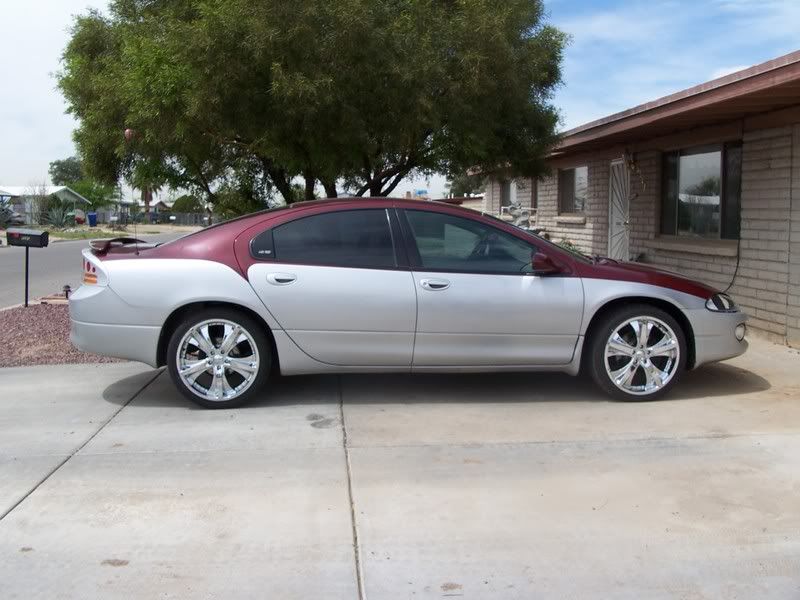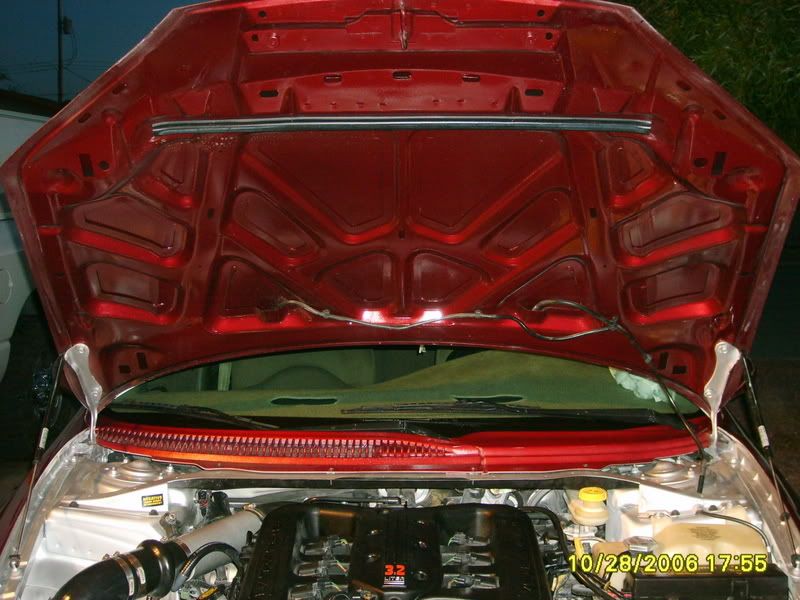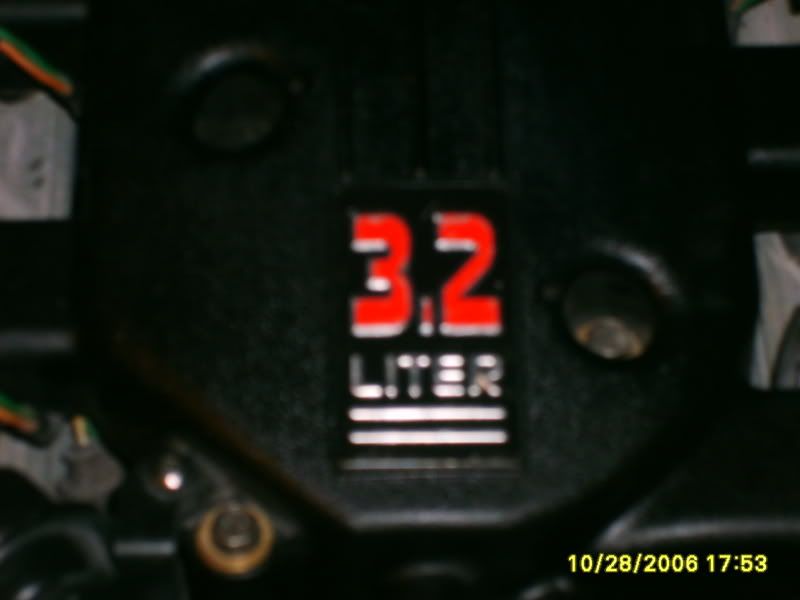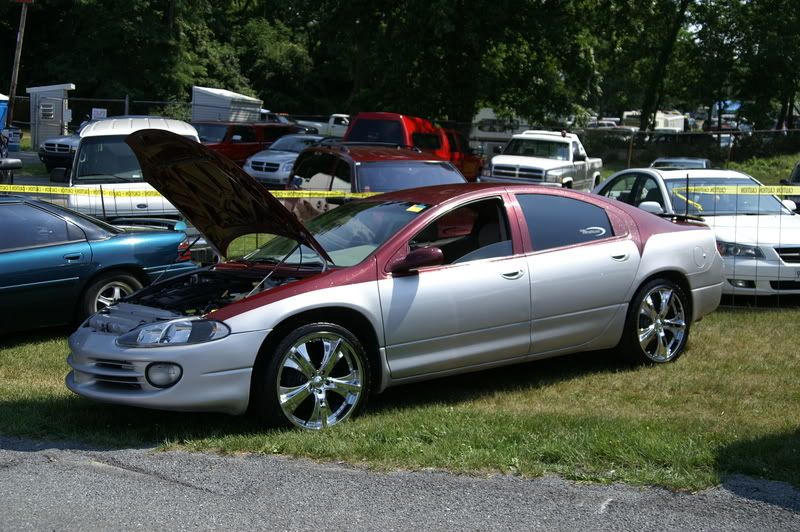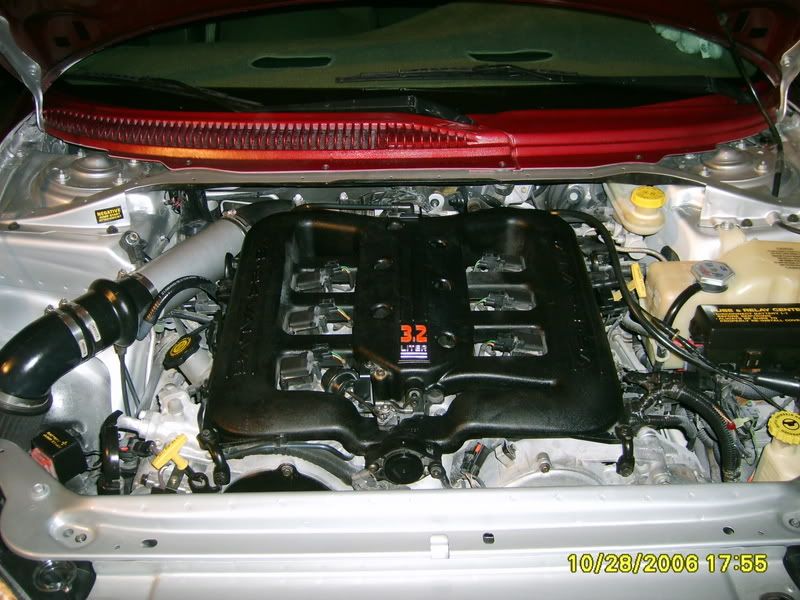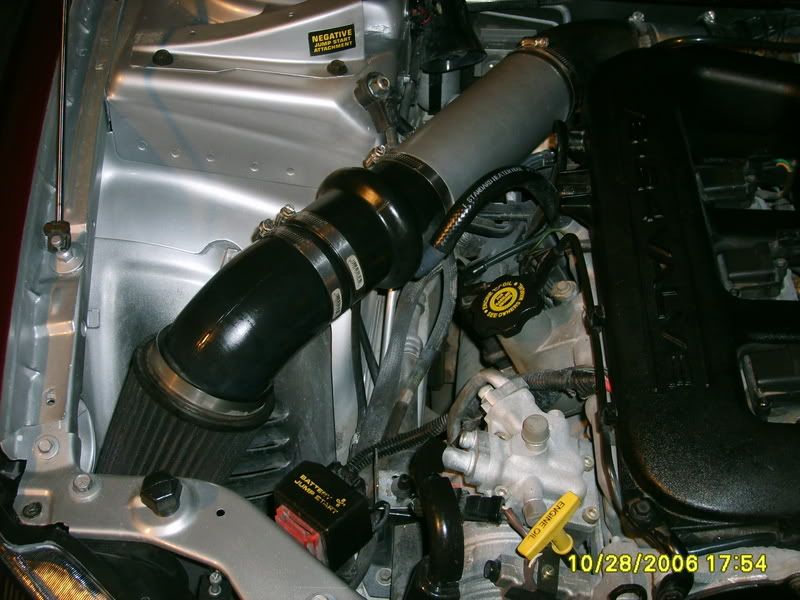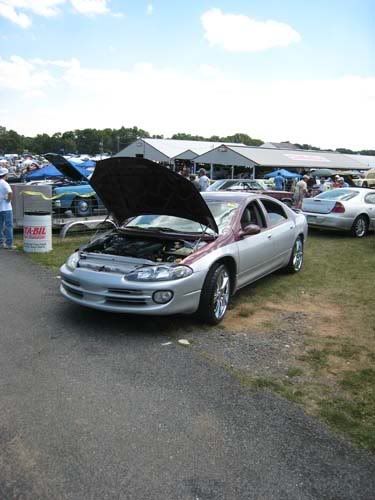 <a href="http://www.carster.com/Tiger/cars/2136/?16112-p"><EMBED src="http://media.carster.com/flash/slideshow.swf?xml_source=http://media.carster.com/cgi/promote.cgi?2136&license=JU00NAAANCPWM0V4.8-3HPTCHL-N.K" quality=high bgcolor=#FFFFFF WIDTH="320" HEIGHT="240" NAME="slideshow" ALIGN="" TYPE="application/x-shockwave-flash" PLUGINSPAGE="http://www.macromedia.com/go/getflashplayer"></EMBED></a>
Additional photos added August 5, 2007