Ok....been procrastinating long enuff.:biggrin:
Bought my 2001 Intrepid R/T in fall of 2006 to replace my 1994 ES.
Looked around few months at various Lh cars 300's and LHS. I was looking for a 3.5H.O. and an A/S. after a few disapointing veiwings of other cars i notice the local Dodge dealer brought this in on trade.
Stopped by to check her out....
well looked to be another disapointment. the rear rocker and bumper look as if a tricycle handle did some magic to it and the front bumper mask was cracked. Looking inside proved she had served family duty. The dealer had not "prepped " yet. Kids toys , cheerios, and french fries abound. I started to lose interest. Next day called and asked price anyhow. Sounded high to me. I told the dealer of the things I noticed and he said he couldn't work anything over regardless ,So I kept looking. A few days later the car dissapears ,must a been sold. Oh well !
About 3 weeks later I get a phone call from the dealership. Come look at that Intrepid again the salesman says. ????? Well I scoot over and **** the bumpers were all better with new paint, interior cleaned, not to my spec mind ya!
So I give her another look. I get the keys, look inside and go for a ride.
WHAT??? only 41,000 miles on the od? what's the story...Drove and drove her hard, working tha AutoStick warmin' them big brakes....
Ok, I gotta have this let's go talk #'s .Well obviously they did good , she came home with me!!!!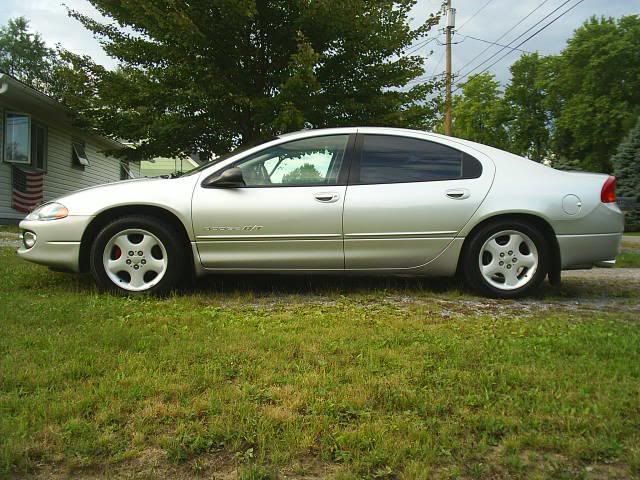 I took some time and added a few things over the past couple years.
I did the stereo, leaving the stock head unit/ changer / amp
used a PAC oem chry adapter (LOC) to get signal to my sub amp.
I am using a beat -up Audiobahn 2 channel amp to power 2 Rockford Fosgate 10" P1 subs in a bandpass I built.In the doors and rear deck I have Infinity referance series components. I build all passive x-overs All speakers including the center dash and pillars (which are new chrysler replacements )
I then added some stripes to the sides, using the SST concept drawings reference .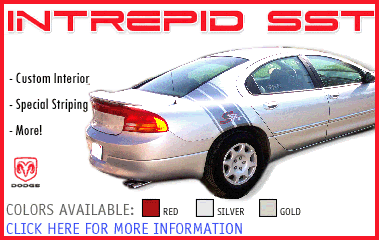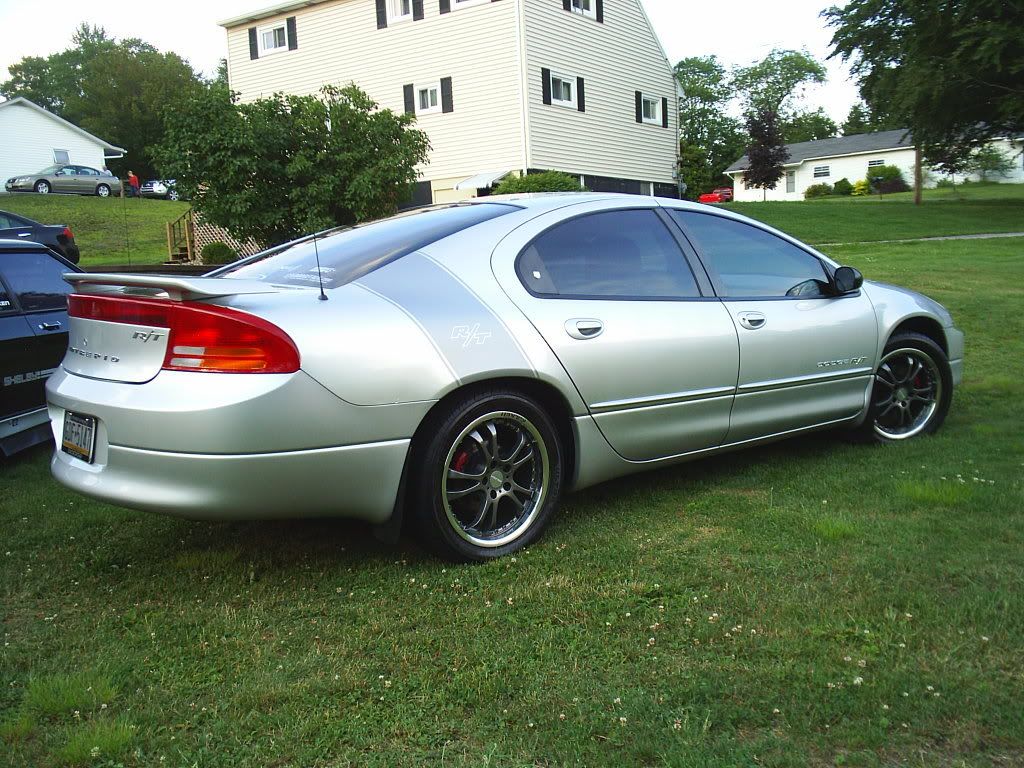 On the tail I put a Cobra Mustang spoiler. Brightened her eyes with some Diamond Blacks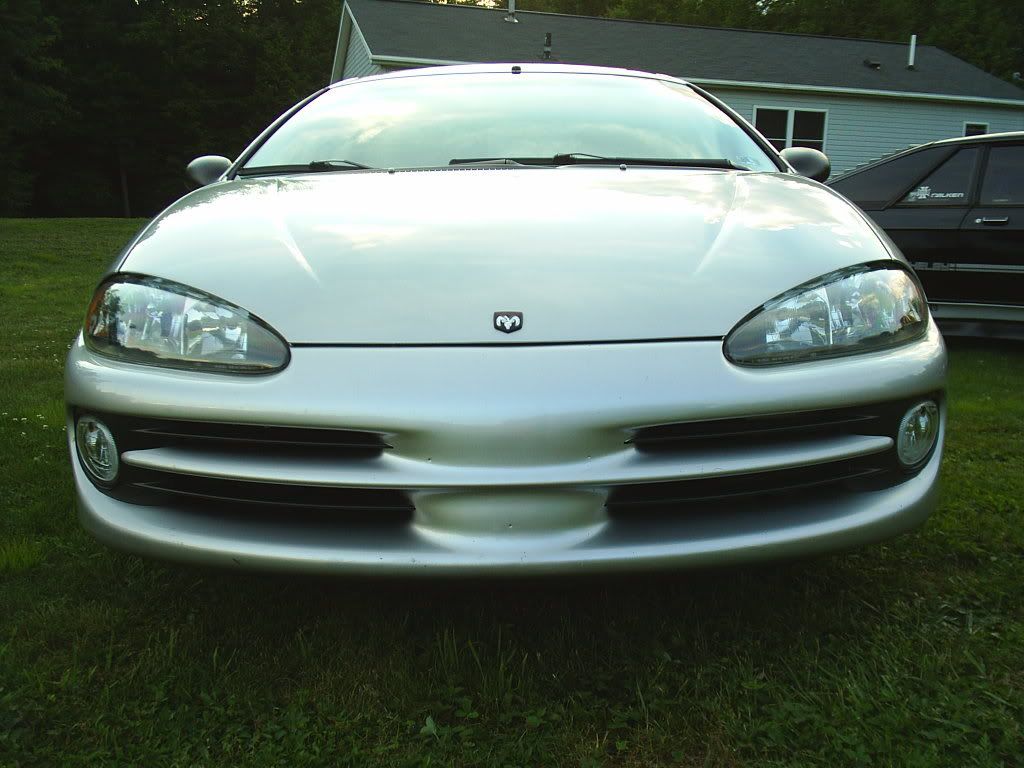 Added a set of Falken Torque 5 gunmetal wheels with Nanking 245/45/18 tires. Under the hood a K&N intake helps with the breathing!!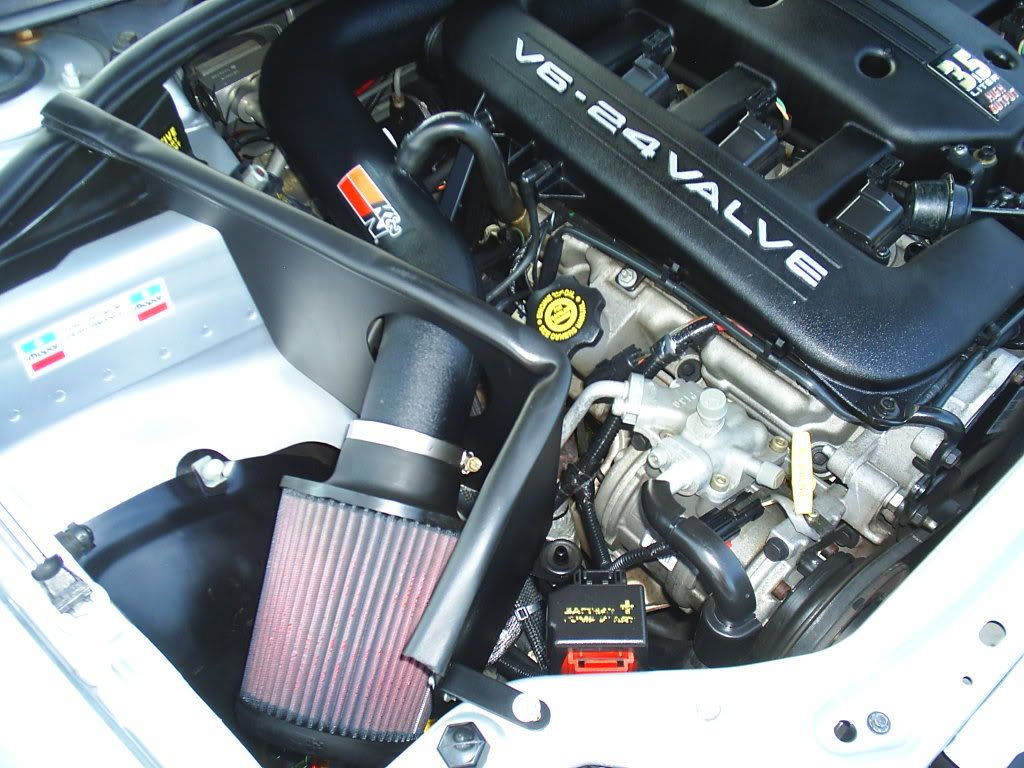 Right now I am pleased with how she looks, I do want to add a dual exhaust just a matter of time......
Here are a few more pics!!