ulintze29's Sig Thread
Well new pics probably will not be up for a little bit because as some of you know, I was side- swiped in a hit and run incident. I'll try to get some pics up while in the process, as there are some MAJOR MODS around the corner!!!
Exterior Mods:
(8/05)American Racing alloys
(11/05)Debadged
(11/05)Dual exhaust tip
(4/06)Foglights and strobes
(5/06)Grille inserts in bumper
(6/06)Custom Tails and reflector bar
(7/06)Musical horn
(7/06)PIAA sports horn
(8/06)7 color changing LED underbody kit with key fob remote
(8/06)Black diamond headlights
(8/06)Shaved door trim
(9/06)Scrolling message LED license plate frame
Interior Mods:
(12/05)Chrome gauge bezel
(12/05)Sony Xplod headunit
(1/06)Billet A/C control knobs
(2/06)Chrome speaker grilles
(3/06)Kicker door speakers
(4/06)Aluminum mesh racing style pedals
(5/06)Infinity Kappa 692.7i deck speakers
(6/06)Blue LED courtesy lights
(6/06)Converted blue guage cluster
(6/06)Blue LED floor lights
(7/06)Billet "surfboard" rear view mirror
(8/06)Mercedes insulated floorboards, door panels, and trunk (my dad)
(8/06)Leather shifter (Code2medic)
(8/06)Converted to 99.5 shifter bezel with leather boot (TFC)
(9/06)2 Audiobahn ETERNAL series subs (900W RMS EACH!) powered by 2000 watt American Bass XD 2000 amp
(10/06) RB1 navigation (TFC)
Mods Soon to Come:
R/T front bumper w/ fogs
3.89 gears (upgrade from 3.66)
3.5L HO SXT motor
Autostick conversion
Autometer "D-PIC" dyno guage
Slotted rotors/ ceramic Bendix pads
Manifold spacer
Bored throttle body
Ported/ polished heads
K&N gen 2 intake
18" alloys (haven't decided on style yet, just size)
4 disc CD changer
Platinum Burlwood dash kit
"SRT6" paint job
ATC conversion
49" red led light bar mounted in back of deck for 3rd brake light
2" lowering springs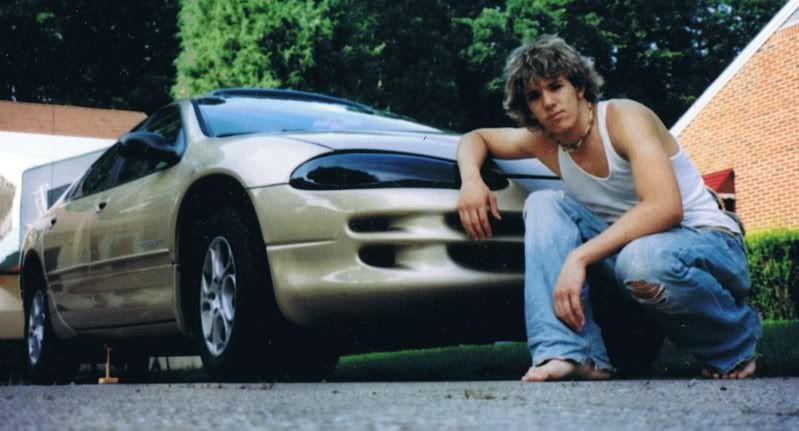 This was taken about a week after I bought the car...first mod ever was the headlight covers!! Now I've upgraded to the black diamonds.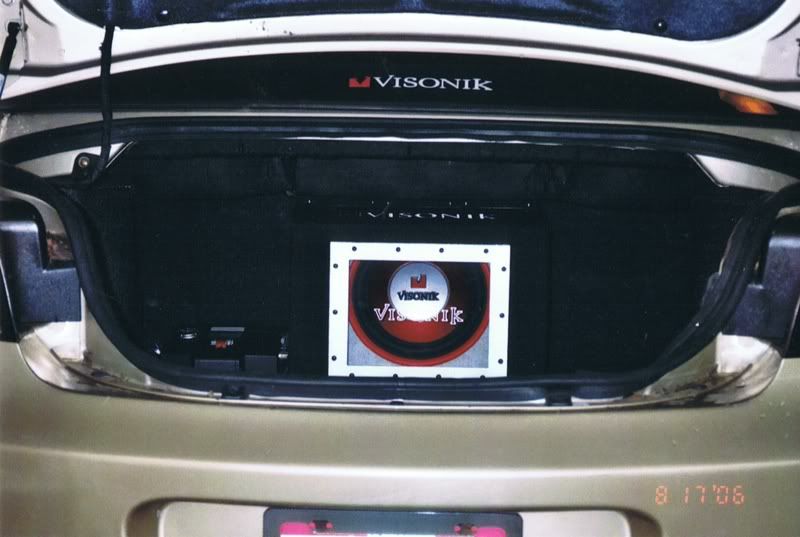 This is my old sub setup.. I still have to take pics of the new AUDIOBAHNS!
Custom tails (see I FINALLY got my Ohio plates!!)
New Audiobahn Eternal Sereis 10" Subs 900W RMS/ sub
Still more pics to come