Discussion Starter
·
#1
·
Due to the fiasco with Monroe brand struts I took a chance on set of cheap strut assemblies from CompleteStruts.com.
I am in the process of installing them on my 2004 300m Special. It has a little over 100k miles and I was never impressed with the feel and road noise of the suspension. After about a year and a half of ownership I decided to do something about it.
One side is currently installed. I will install the other side later today or tomorrow (or whenever I feel like it!)
Obvious differences from stock -
The nut that came with the new struts have a much smaller grip surface - I reused the old ones.
The ride height is now approx 5/8" higher than before. I can deal with it; these Specials sit too low to the ground anyway.
Cost per set $171! I don't remember for sure but I think that included shipping.

Initial reaction:
Shipping was fairly fast - Delivered to my work in about 3 or 4 days via UPS
Packaging seems legit. I was expecting a plain brown box.
Instructions - I didn't read much of it but what I did read seemed well-written and easy to follow. Obviously done by someone who speaks English as a first language.
Quality - I will leave this up to the test of time. As far as appearance they look just as good as any Monroe or any other name brand strut manufacturer.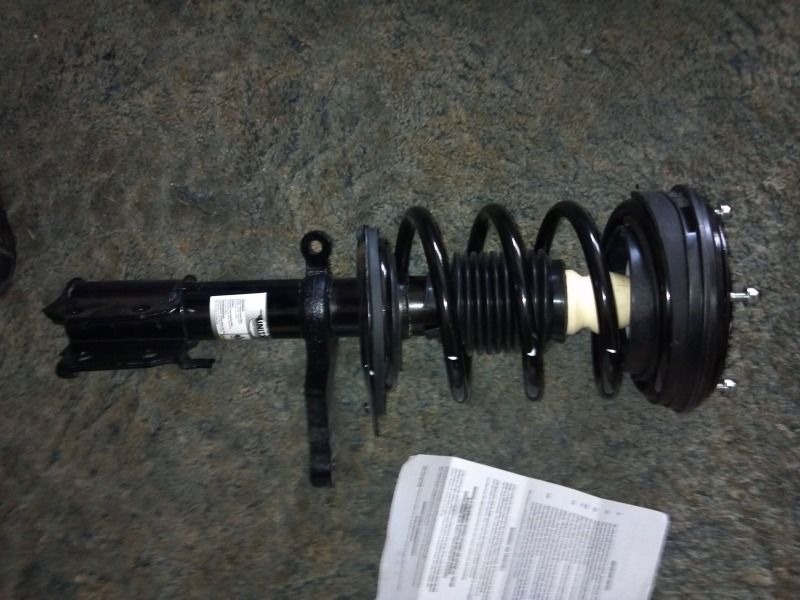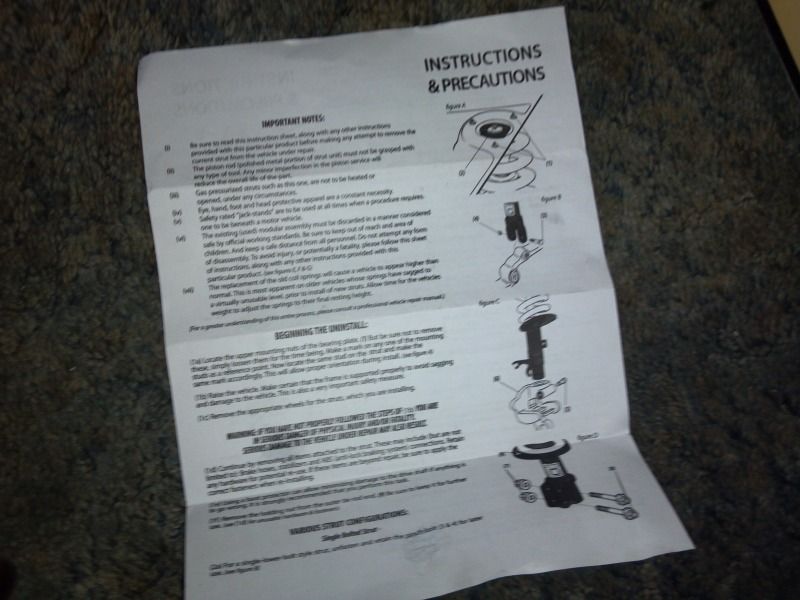 I will update this as needed. Any questions just ask.