First of hopefully MANY meetings held in Richmond VA today, September 30, 2007, in the parking lot adjacent to the Putt-Putt on Midlothian Turnpike....
In attendance:
1 - Chiefload (Marty) - 2002 R/T - silver
2 - HTJA3TZ (Captain) - 2002 R/T - black
3 - Va Dodge (Dave) - 2001 SE/ES/CS - red
4 - Dmondeac (Ron) - 2001 Motorsport SE (stock car edition) - silver/black
5 - Scooter-Man (Chris) - 2000 ES - white
6 - 01ReggiES (Reggie)- 2001 ES - blue
Special Appearance:
1 - Dmondeac Jr (...) with buddy Ryan - Ford Mustang
2 - Dan Gardner (sp?) - 2005 (?) Dodge Magnum with a HEMI... Blue/White...
Weather Conditions at start and throughout:
KRIC 301754Z 00000KT 10SM FEW055 SCT250 25/09 A3044 RMK AO2 SLP312
(wind calm, visibility more than 10 statue miles, few clouds at 5500 ft, scattered clouds at 25000 ft, temperature 25 degr C/77 degr F, dew point 9 degr C/48 degr F, pressure 30.44 in HG/1031 mb)... in plain English: just plain GORGEOUS....
The Pictures:
My car receiving the 'Dudley Treatment' the day before... Well, ALMOST a 'Dudley Treatment' (Doug will not have to worry that I will de-throne him when it comes to clean freak..)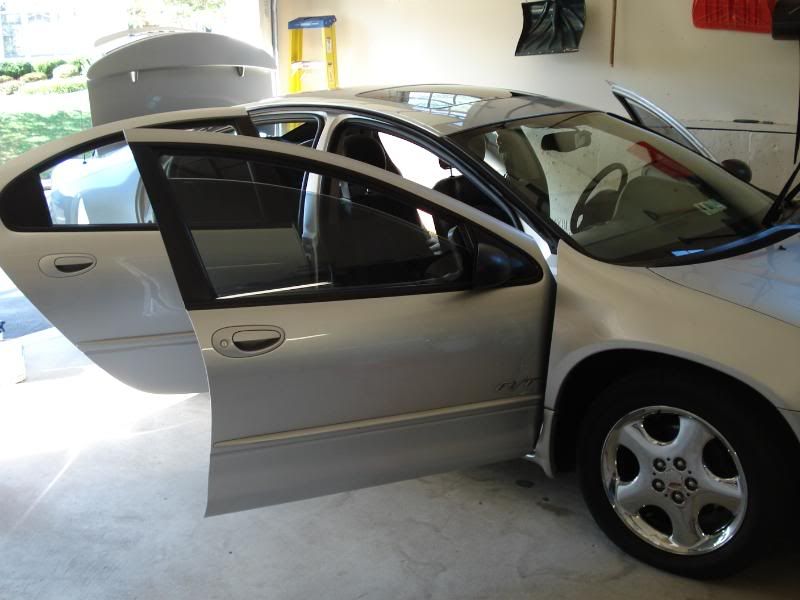 Arrival at the meeting place: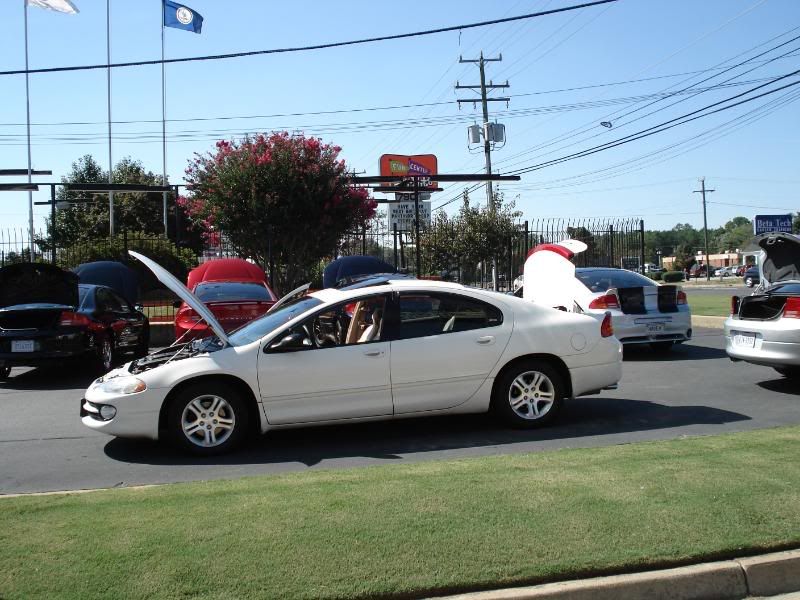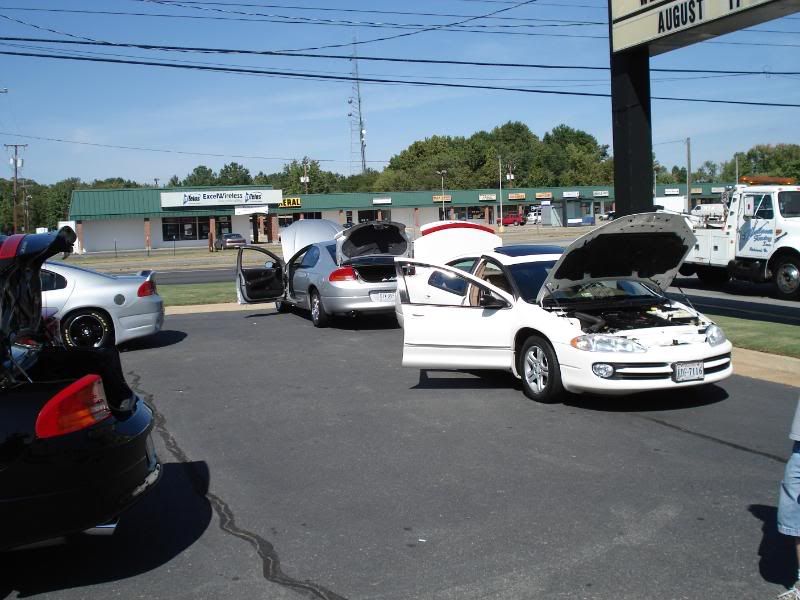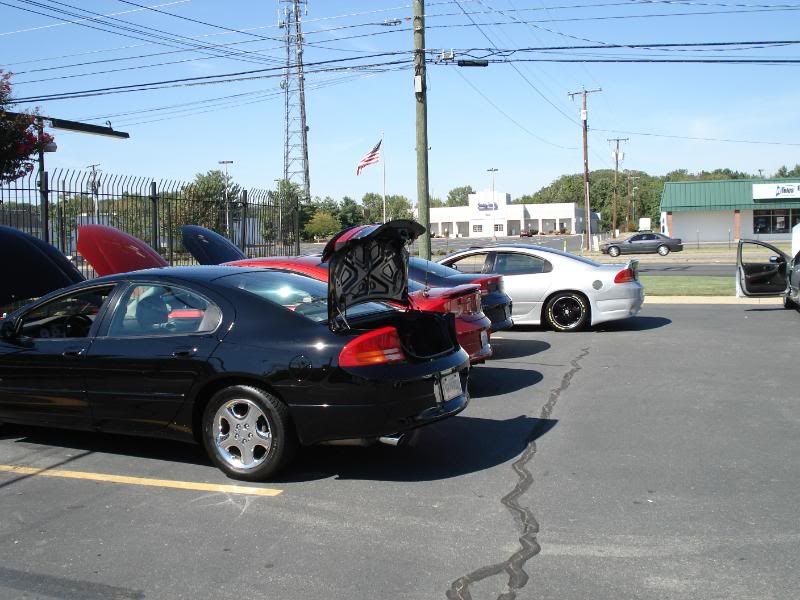 Don Gardner's (sp?) and his 'Station Wagon'......
On Friday afternoon, Captain and I prepared some fliers (fashionably late, yes, but nevertheless we had OFFICIAL fliers..), which Captain then put on cars in the Richmond area. Don was the lucky recipient of one of them and decided to swing by to check us out. Turned out to be a quite a character, who loves cars as much, if not more, than us... He hung around with us almost to the end and then gave us a burn-out in the parking lot before heading off... with a mighty throaty roar of his HEMI powered Magnum. Here are some shots (others have better and are requested to please post them (especially more motor pictures)):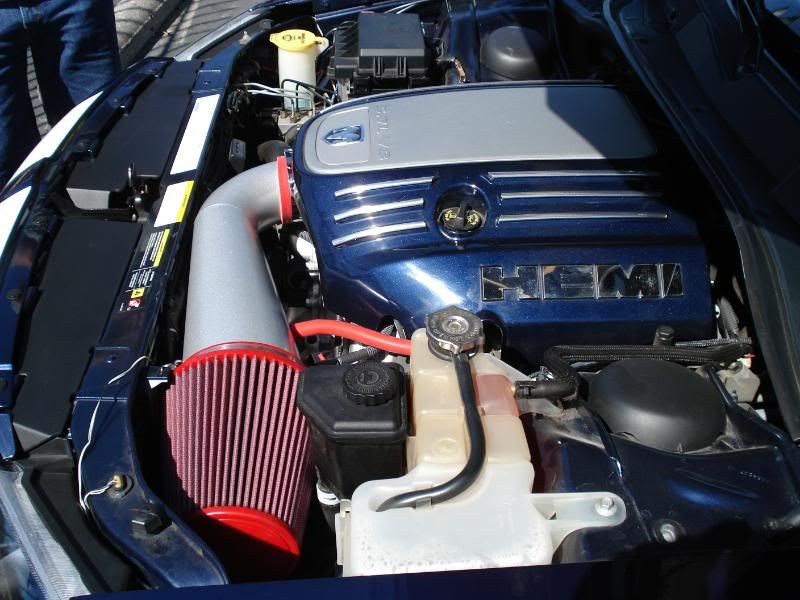 Group Shots (with Don's Magnum in the middle..)
(Ron: glad we moved that trash can...)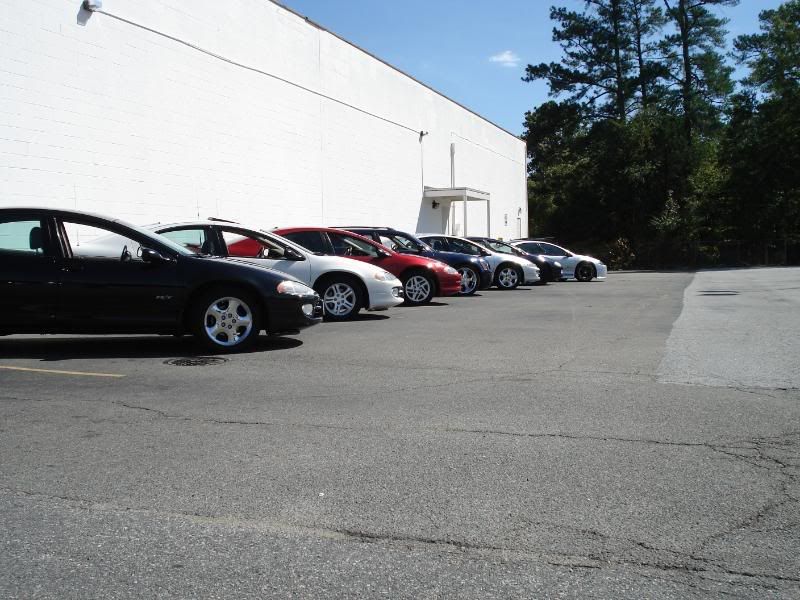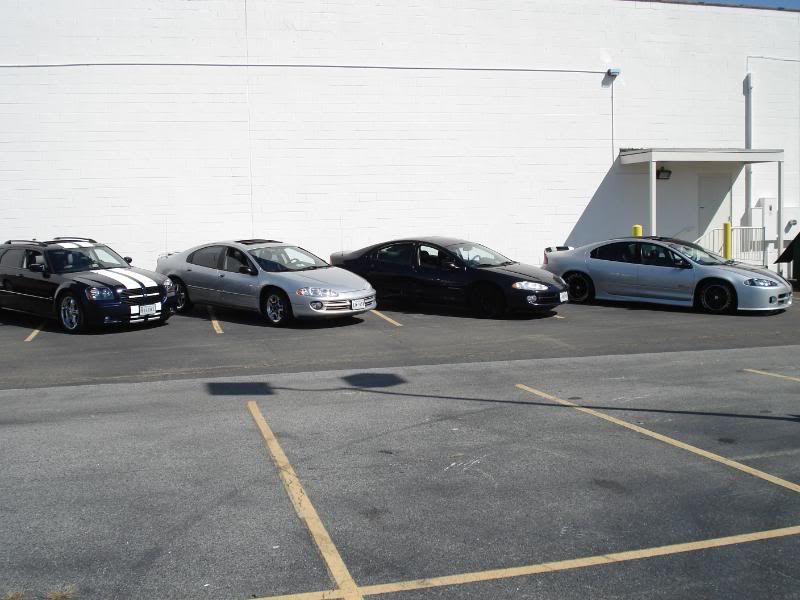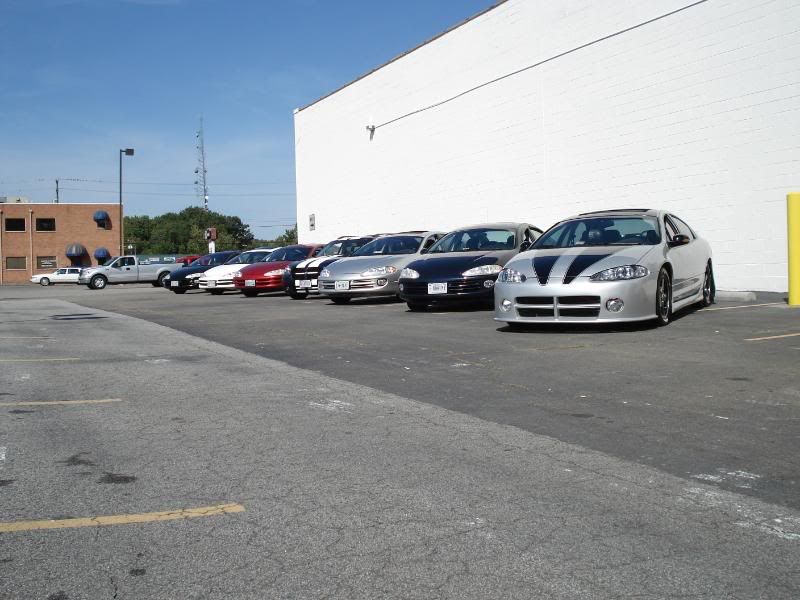 Looks like a good time was had by all. It was on short notice, call it a 'kick-off meeting' for the VA Intrepid Association.... To all the guys who came: THANKS... Hope y'all made it home safely..... It is great (and sometimes SCARY) to put faces to names. Beautiful cars, great mods, good contacts, I already have thoughts about the next meeting (park, barbeque, frisbee, dancing girls, more fliers...).
Marty