Discussion Starter
·
#1
·
Congratulations!


VAtrepn

has been voted the July, 2012 Ride of the Month!!
(Write-up Pending)
VAtrepn
2001 Dodge Intrepid SE
This has been a year of blood, sweat and gears. When I got this car it was a stock 2001 SE. In the last year she has gone through several modifications.
Interior:
The interior was gutted and acoustic material was added to the floor pan, trunk, roof, doors and hood.
The center console was removed and upgraded to Auto-Stick and a new 300 shifter knob was added. The audio bezel and Auto-Stick bezel were carbon-fibered with blue LED's to light the shift indicators. The steering wheel was replaced with a leather/wood 300M one with audio controls. While the roof was gutted, a EVIC harness was added and EVIC was installed. All the interior lights are LED and the cluster is a modified 300m with blue LED's. The cloth seats were removed and leather LHS seating was installed.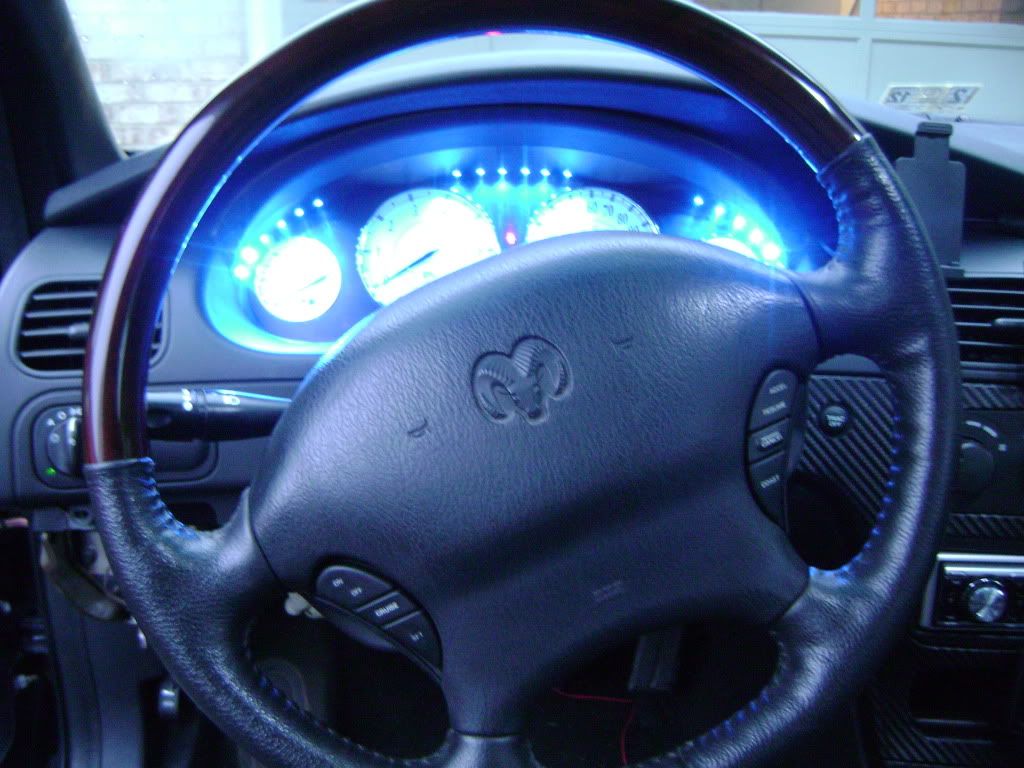 Audio:
Sail panels were added for the tweets and the front sound stage has 6" Infinity composites with 4" Rockford Fosgate mid-ranges. The rear deck has Rockford Fosgate 4 way 6x9's and in the trunk is a 12" Kenwood Sub in a sealed box. The front stage and rear 6x9's are powered by a Sony Xplod 500w amp. The sub is powered by a second Sony Xplod 500w amp. All power wire is 10 gauge all speakers were wired with Monster Wire. The head unit is a JVC with i-pod, Xm, SD and USB inputs. My i-Pod and XM units are direct wired in with all power wires hidden.
Exterior:
The stock front fascia was replaced with one from a R/T upgraded with custom HID fogs. The rear uses a spoiler from a 2008 Charger and the keyhole was removed. New Dodge Ram insignia cover where the hole once was. The vehicle has been de-badged and the rear door insignia panels have a new coat of black with Rampant Lion insignia. The hood was rock chipped so it was stripped and refinished. Headlamps were cleaned and clear coated with 100w bulbs. Switchback LED's were substituted for the stock signal lamps. The rear lights are all LED with a strobe module on the brake lamps. And finally, 2010 Charger Chrome 18's switched out the old 16's.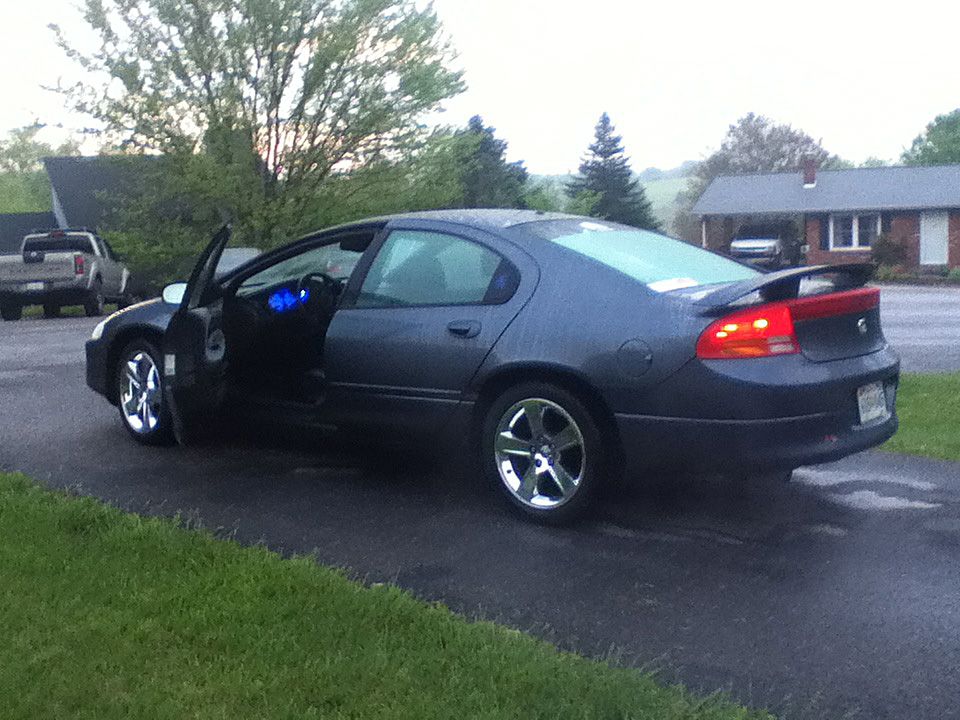 Under the hood:
The stock air box was removed and a custom heat shield was made from a piece of aluminum relocating power and AC lines. A new CAI was added and since I didn't like the black pipe I stripped it and hand polished it to a mirror finish. The PDC was painted to match the vehicle and Dodge Ram insignia was added.
So many more photo's, and still a long way to go, but I'd really like to get some feedback here... Thanks for looking!
Is all this work worth it? Probably not to the average guy on the street. But I know a secret most people don't. With proper maintenance, I can get another 160,000+ miles out of this car. To see a 10 year-old car in such good shape is always a pleasure. I hope you've enjoyed looking as much as I enjoy driving.