Discussion Starter
•
#1
•
15 years I've been driving... I've hit two deer, but never another car. Completely clean driving record for over 6 years now... So naturally, the first time I hit another car it had to be retarded.
My brother has been living with me and parks the car half off the drive so I can get out... normally he's gone in the morning but he just switched to third shift to get hired in at Gentex so he was there.
I was late and in a hurry and totally forgot he was there (rear window was frosty, cool morning)
So the right side of my car was reduced to this: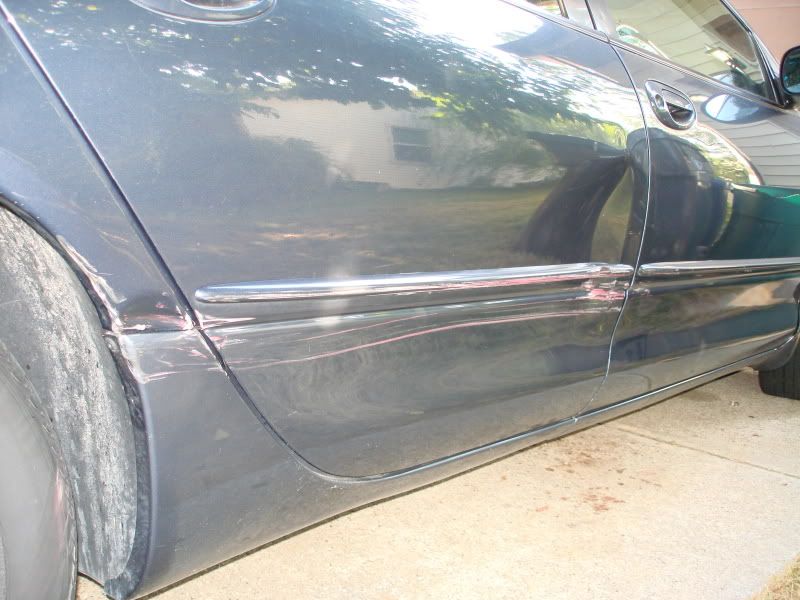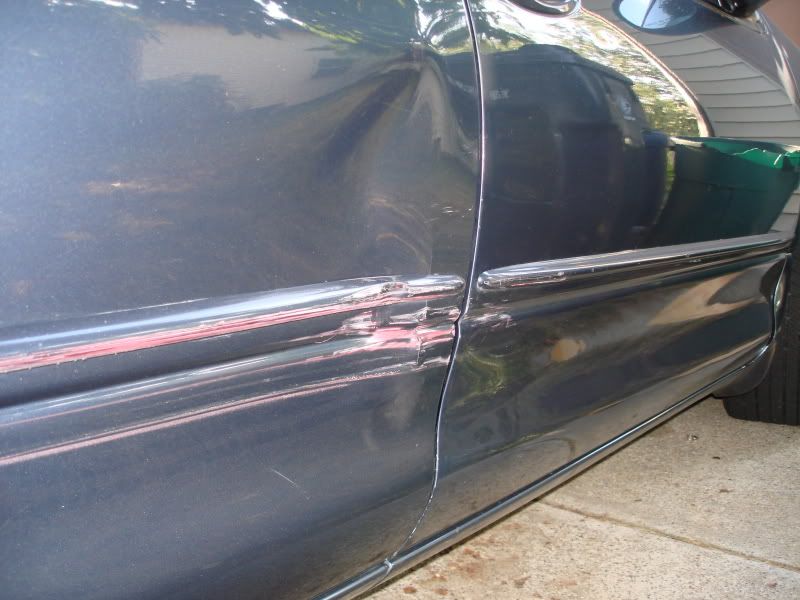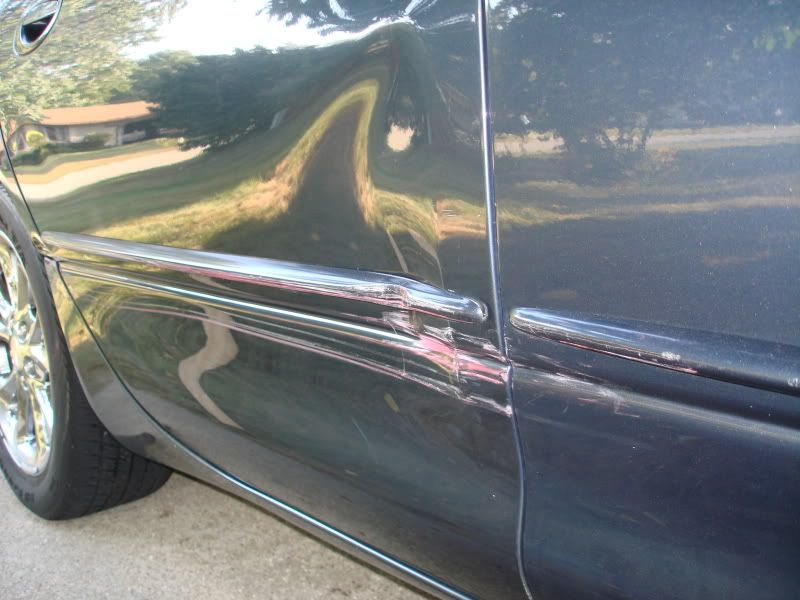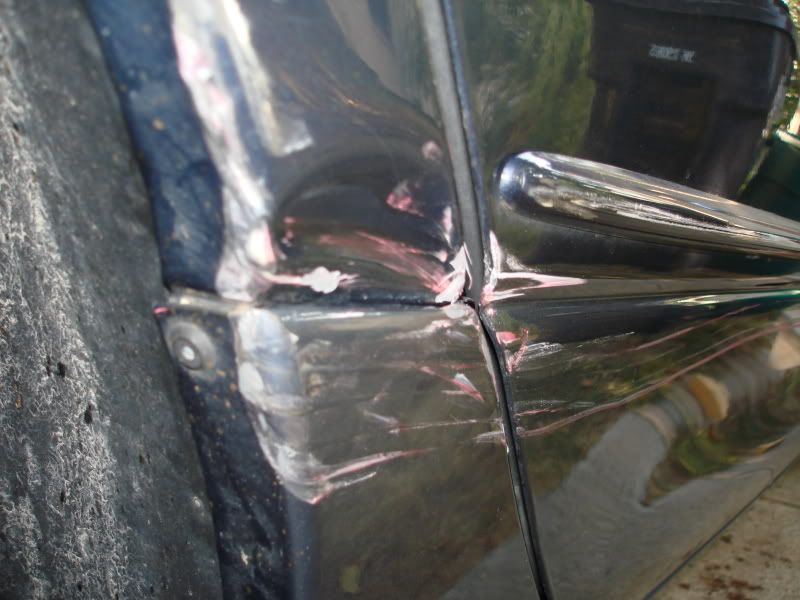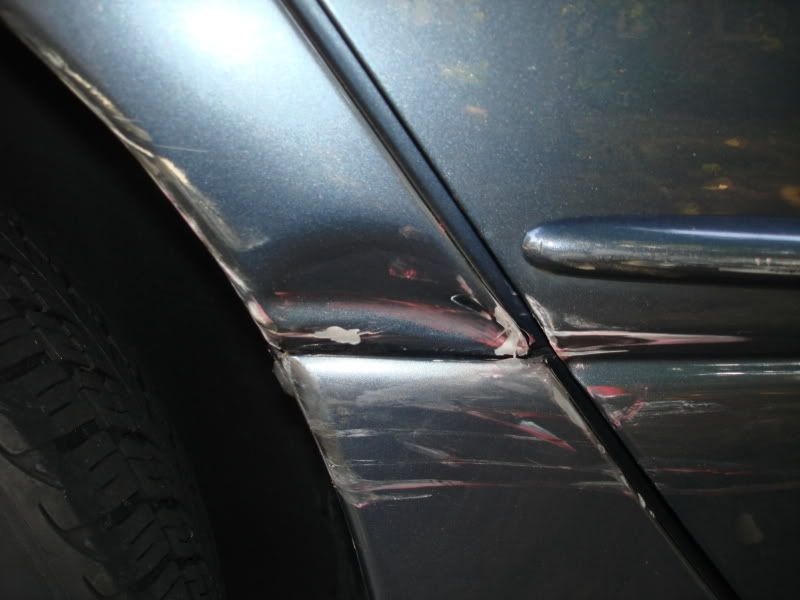 Caught the corner of the bumper of my brothers car, his didn't give at all... bunch of rust fell off though lol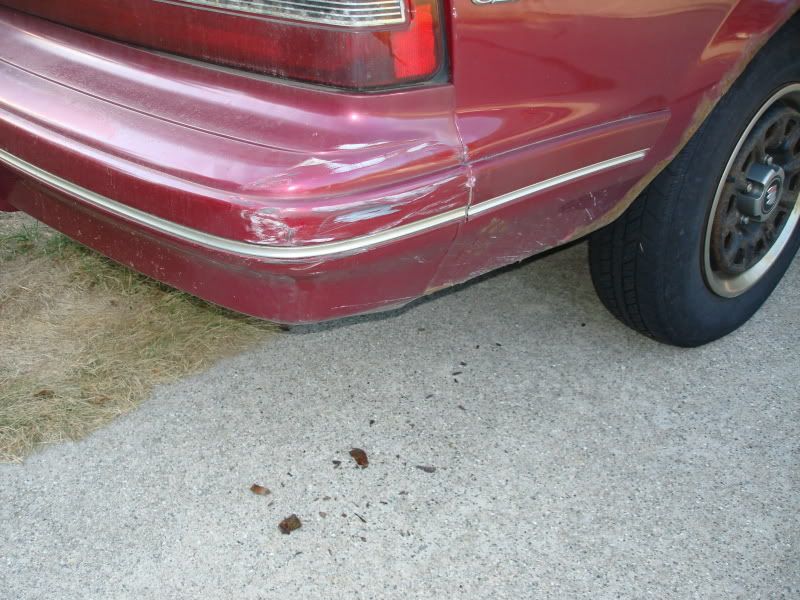 Since I've had a clean record with state farm for over 10 years I can make a claim without raising my rates... so I took it to have it appraised... thinking maybe I could just pay out of pocket to fix the quarter and buy a yard door... but just to do the quarter was over the deductible... so I'm going to make the claim and have them do it all right. New rear door, completely refinished rear bumper (YAY) few hours of bodywork on the front door and the whole side of the car painted totaled a whopping $2600 bucks. They are also going to fix a rust spot growing on the fender behind the passenger headlight (under warranty from the deer strike) so it's likely that the entire right side of the car will have new paint. Not bad for $400 bucks out of pocket.
Still feel like an idiot... but oh well... what can you do.