Discussion Starter
•
#1
•
So Mom's little '93 Foxbody Mustang LX is down. The 2.3 has jumped time. Instead of trying to fix it, I'm thinking about getting her something else and taking this on as a project car... do the 4 banger to 5.0 conversion. I have a friend who's done it with the same year LX and said he'd help me. A rough estimate to do the total conversion including the 5.0 liter, harness, various suspension components and brakes would be right around 2 grand. What do y'all think? Worth it, or just asking for a lot of headaches?
The body is nice and square and doesn't appear to have ever been wrecked. I bought it about 5 or 6 years ago from my buddy's shop where a lady signed it over to him because she didn't want to pay to have the heads redone after a blown head gasket. I got it for the price of fixing it... around $300 IIRC with the gasket and machine shop cost for the heads. I gave it to mom to use as a grocery getter/errand runner and it's served her well. I think she's tired of it though and said she wants to get rid of it. She'll be turning 70 this year and she doesn't really drive much anymore anyway, so I was thinking of finding maybe a nice 1st gen trep for her to tool around in and I'll take the Mustang, turn it into a project car and see if I can get my 15 yr old son interested.
Here's the little red pony in it's current "beater" state: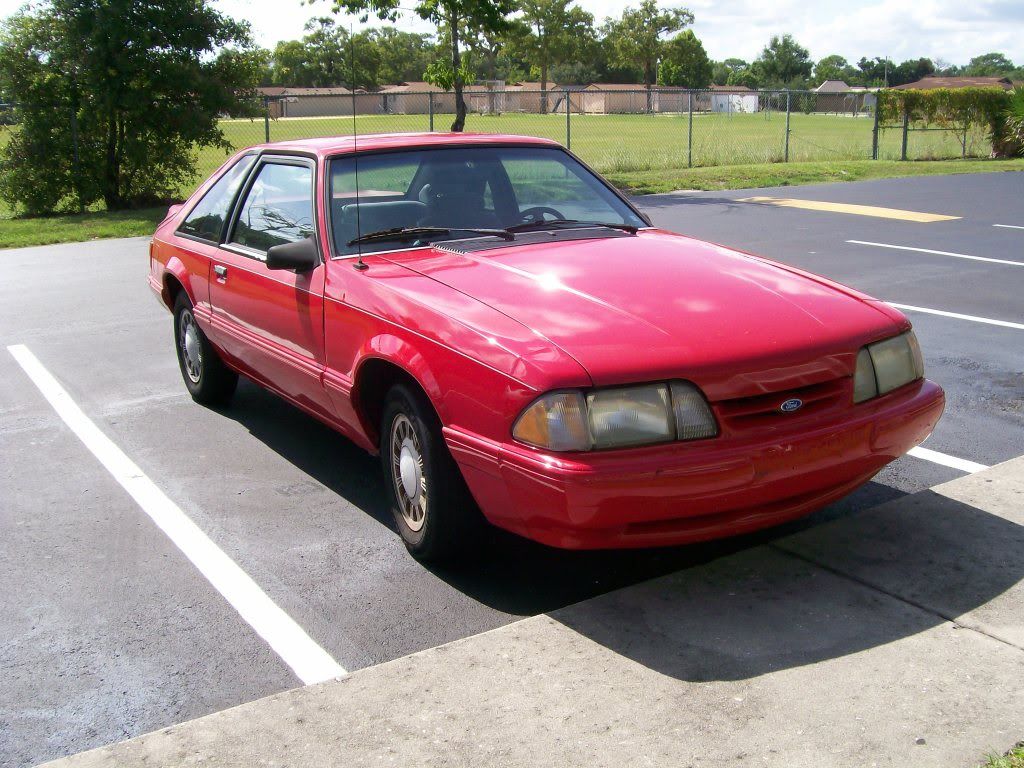 OR.... I could just sell it...