I've tried to post this for the past month so i think i got it now.... here's some pic of my 2001 SE intrepid that got wrecked..... The wheels are 17x7.5 non-OE
The mighty 2.7L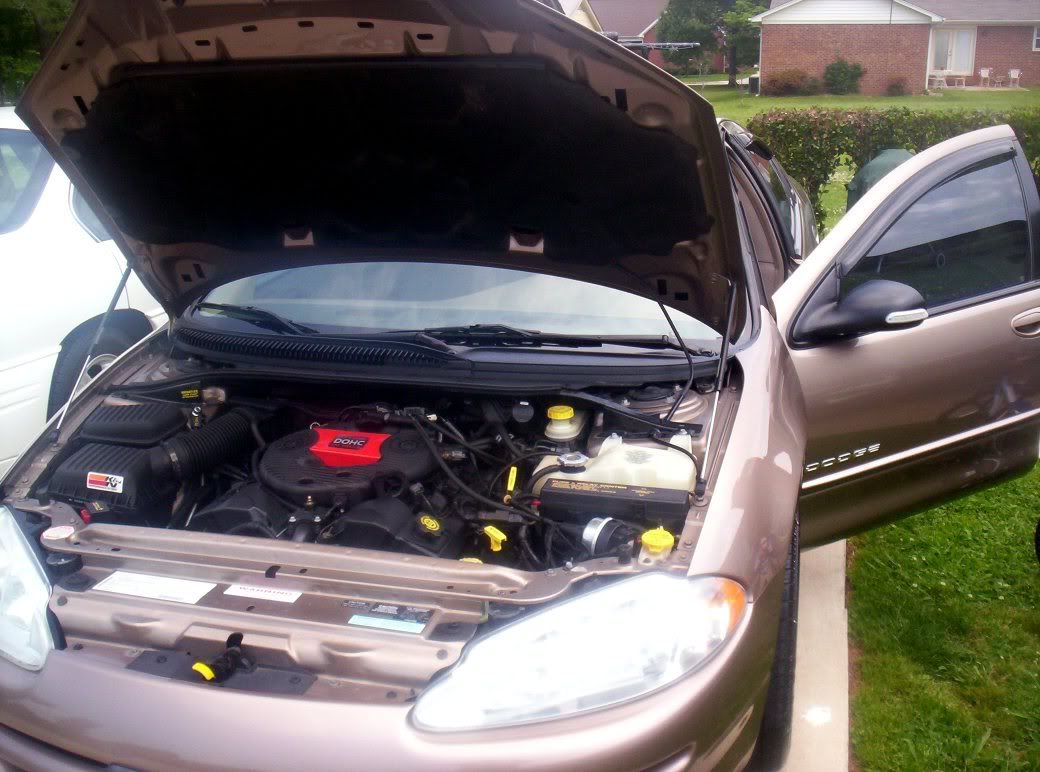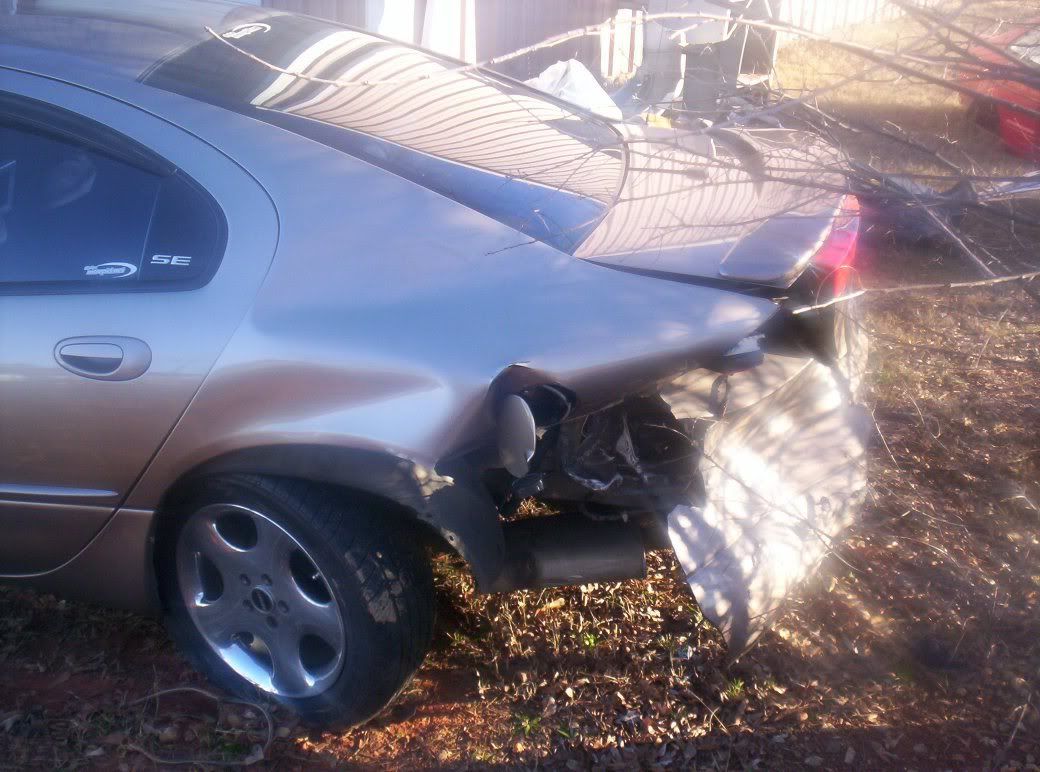 Everything stripped out!!!!!!!!
Scratched up the too right wheels on the curb, i got the 5th wheel out of the truck though!!!
The last pic i took after getting my stuff out.... I got the spoiler and forgot the vent visors and my new Michelin windshield wipers (2 weeks old)
A BIG SORRY TO THE 56K AND SLOWER FOLKS.........